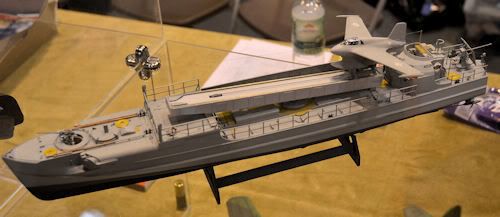 It's all over now – the Telford IPMS Scale Model World for 2011 that is - and gee was there some amazing works on show at the event! Scale ModelWorld is an annual model show that was held on 12th and 13th November at the International Centre in Telford, Shropshire. The show was organised and staffed by IPMS members and is recognised as the largest model show in the world both in terms of size and visitor numbers, and it attracts thousands of people from all over the globe.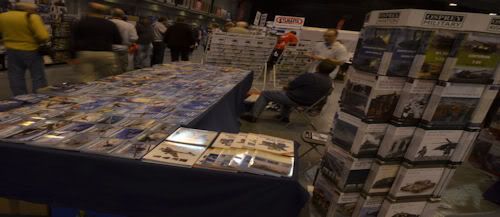 Osprey had their aviation series editor, Tony Holmes, on hand and in a prime position in the middle of the halls. I saw people constantly bending his ear all day about the books in the range and what was to come. It's very nice to see the respect that people have for the brand. Anyone I talked to around the world knew all about Osprey and the quality of the work in these publications – and many many modellers use them for their inspiration – including model manufacturers!
The exhibition halls had several special interest groups' show off their kits and the judging tables were jam packed with amazing models from people who clearly have far too much time on their hands! It is said that "An artist never finishes his work – he abandons it", well I feel the pain of some of these modellers as they clearly do not like to abandon their subjects that easily!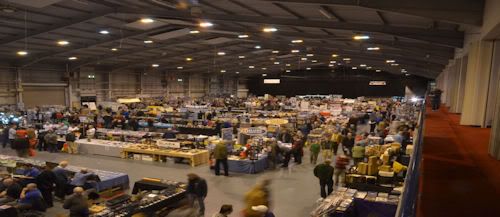 This year was the first time Finemolds and Zoukei Mura have ever attended a European show, and Mr Kunihiro Suzuki, President and founder of FineMolds gave 2 x 1 hour talks over the weekend. Model Company Masterclub from Russia had their founder there Sergey Babich to launch over thirty new figures from their excellent range of finely sculpted figures. – There are over 1000 pictures of this event at The Modelling News and several stories on who attended – so if you did not get to go all is not lost! Until next week when we get back to a proper schedule of modelling news please do enjoy your modelling – if indeed you get do a chance to!!