Hello modellers and all of those averse to going outside in this "funny" weather! This week, in an aircraft dominated Modelling News, we have some very finely "molded" cherry blossoms, Some Harriers withnoses that should not be shown in these parts, those "Bloomin 'einkels" over London again and Captain Blackhawk finally gets his Skyrocket??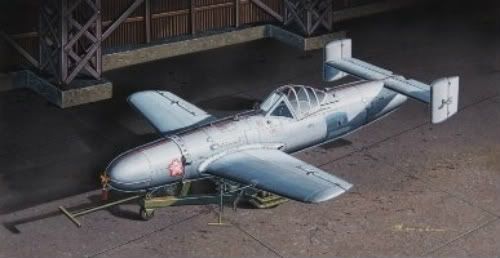 First up this week, I have some interesting aircraft for you, including news about two kits from FineMolds from Japan. They have announced their newest aircraft kits, both in 1/48th scale. Both aircraft are the tiny Ohka or - "Cherry Blossom" manned rocket powered flying bomb aircraft. These suicide planes were part of the last roll of the dice for the Japanese during World War II. Designed to fly low and fast at the US fleets surrounding the Japanese home islands, these aircraft were launched from the belly of a "Betty" launch plane because of the short range of their rocket motors. The managed to put quite a scare into the American sailors who called them the Baka, which was Japanese for "fool" or "idiot." The first of these is an IJN Yokosuka MXY-7 Ohka Model 11 – attack plane

I notice this had wheels as well as a skid – why on a suicide plane, I ask?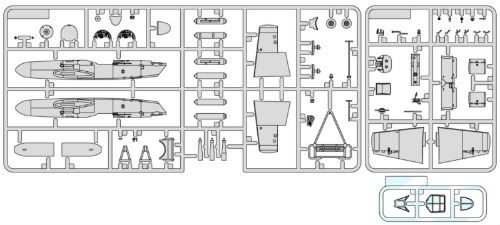 The second kit FineMolds has on offer is the trainer version of the Cherry Blossom in 1/48 from IJN Ohka Training Glider K1 - this comes with training wheels!?

Both of these kits are also due for the aftermarket touch with FineMolds releasing a photo Etch sheet with things like a pilot probe and seat options amongst others in fine (or fiddly if like me you don't much care for it) brass.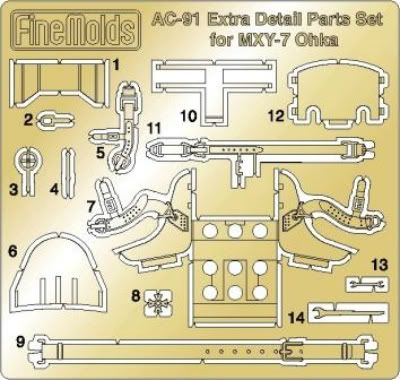 Next is a release very dear to my heart – the first model I ever made was a Harrier. Now I have the ultimate sheet with which to decorate it (though I doubt it would suit my old GR3.) Zotz from Mexico have released two new sheets of decals for the Harrier II and Gr7 harriers respectively, the first being for the advanced harrier and covering US, Spanish and Italian harriers, the second being for British Harriers during the Afghanistan Operations "Telic & Herrick" as well as some display aircraft in Germany and another on deployment to Norway in 2004. These sheets are in 1/32 and are made by modellers for modellers. On Large Scale Planes there was a kind of "Suggestion Box" where you could put forward your own favourite scheme and these schemes won out. Let's have a look at the First sheet of the Harrier II in US/Spanish and Italian service first.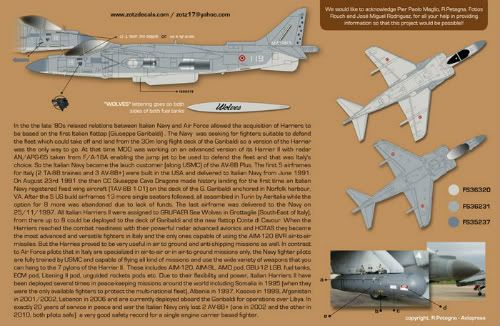 The UK GR7 sheet I particularly like. It is adorned with a few aircraft I would like to portray, a "Shark mouthed" Harrier from "Operation Telic" as well as some nice silhouetted cover girls artwork that was later covered over so as not to upset the local populace. The silhouettes belonging to famous page three "stunners" Lucy Pinder and Michelle Marsh. Let's hope these decals aren't the last with nose art to grace our eyes!!
The last scheme on these sheets is for the interesting camouflaged Harriers that took part in an exercise in frosty Norway in 2004. These aircraft were painted in Grey/White camo and would look striking on any modelling bench or display case – I couldn't choose!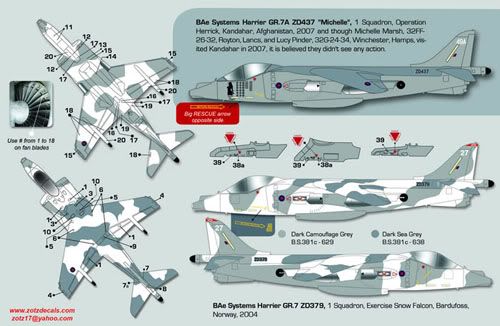 Next up is the long delayed and much anticipated Heinkel 111P-1 from Revell of Germany in 1/32 scale. Revell have released pictures, and the kits should be in shops as of when you read this news. Take a look…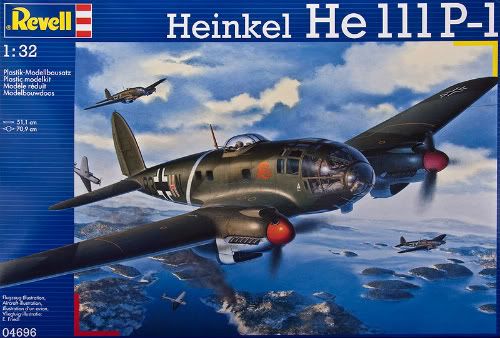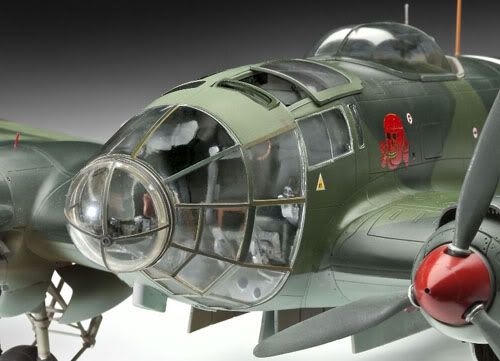 This kit has 433 parts and a 70cm wingspan so 'large' is indeed a good word to describe it! Cheap is another as it only costs around £52 on most savvy internet sites at this time of writing, only a little more than last year's Ju-88 kit of the same scale – so great value!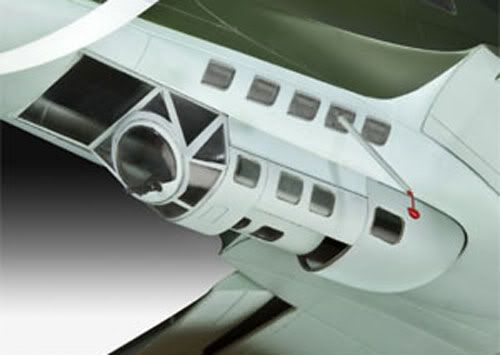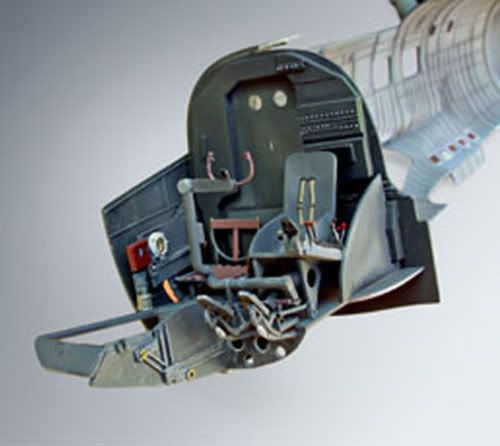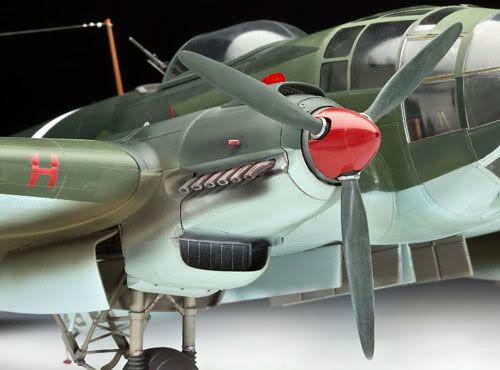 Aftermarket companies as well as glue and paint manufacturers will be rejoicing at the news of this release!!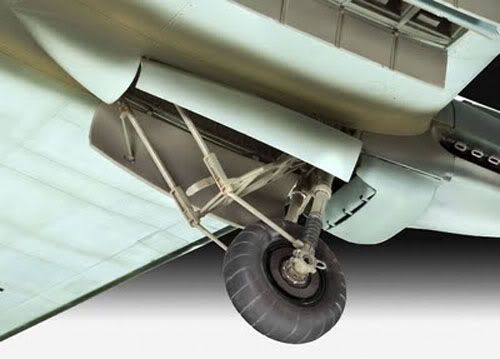 Lastly in this aero extravaganza is one weirdest looking aircraft kitted this time by MiniCraft from the US. Do any of you remember Captain Black Hawk from the D.C Comics? No – just me then – well the aircraft kit MiniCraft bring to us this month is the Grumman XF5F-1 "Skyrocket."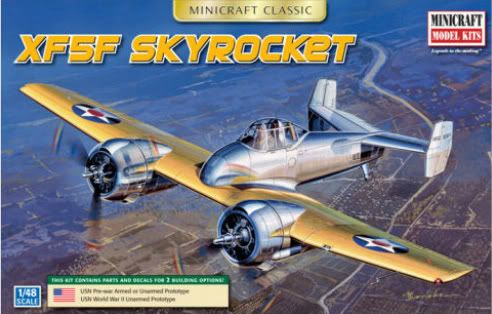 A pre-cursor to the twin engine fast aircraft the U.S. Navy introduced in WWII, like the Tiger cat, this short nosed aircraft is kitted here in 1/48th scale and comes with two different markings, one as an early 1940 example and the other in the late version in 1944/45.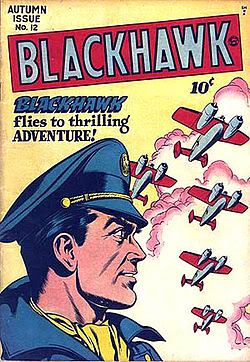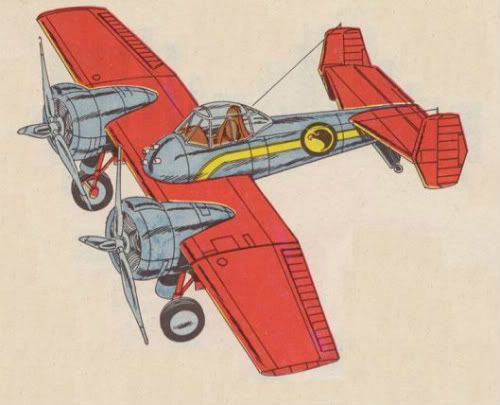 This is a re-release, which is why I was mentioning Captain Blackhawk. It made me think of him straight away. Isn't that why we all like modelling – we have over active imaginations??? An old cartoon strip saw him pilot these fast interceptor aircraft, which in the late thirties and early forties were perceived as the pinnacle of navy fighter technology until superseded during the war by heavier and larger designs. The kit itself was a nice kit in 1999 when first released and this looks to be of the same ilk. I think it would be a great present to those interested in the golden years of aviation.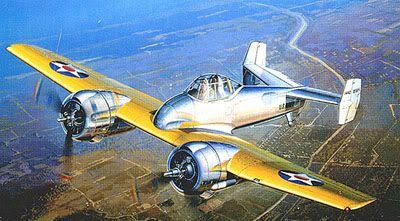 Until next week (no aircraft - well maybe one!) to you avid modellers, have fun you're your modelling! Adam Norenberg