This week on the modelling news - a few products to help you finish your kit. Cannot decide what scheme to make? What shade of wash you want to use or if you want to make it beaten up or "neat"? The new products constantly coming out just astound me. You no longer have to struggle with your dad's paint from the garage like I used to as a kid! I hope some of these products can help you with your decision… First up is a company well known in military modelling circles. AK Interactive has been making paint and weathering products for a while now, and are one of the industry leaders in the weathering field. The latest news from them is the release of a few new products to simulate damage on your model.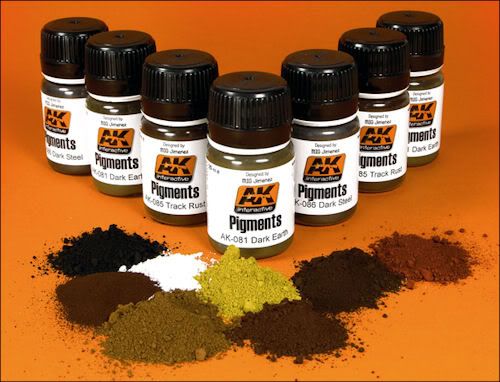 The "Hairspray Technique" of simulating paint chips and surface wear has until now been a bit on the nose with me, because you have to put up with the smell of the spray itself. AK Interactive have made a new odourless alternative (AK-088 WORN EFFECTS FLUID) that can be sprayed straight from the airbrush.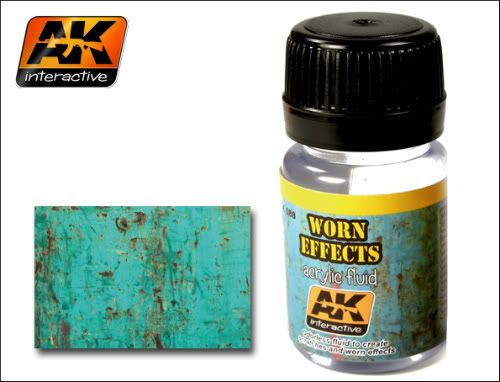 This, along with the also new AK-089 HEAVY CHIPPING FLUID, is meant to be sprayed on to a dark base colour then overcoated with the exterior colour. In acrylic this is then attacked with a sharp or a hard brush. This effect simulates wear like no other. I was amazed when I saw a video of it for the first time. If you have weathering or finishing questions, you should check out some of the tips they have on their blog as well; it's a treasure trove!
The next product this week comes from Serbia. A brand new company has surfaced there called Maketar (Pronounced "MUCK-AT-R" – which is Serbian for "Scale Modeller"). Headed by modellers who have combined their skills in modelling and graphic art, Maketar makes both Kabuki and Vinyl masks for scale models of all types.
At the moment the company have produced twenty different launch products with at least another twenty to come before the end of the year. Masks are available for aircraft and armour in scales from 1/72 to 1/35. (Well actually pretty much any scale really)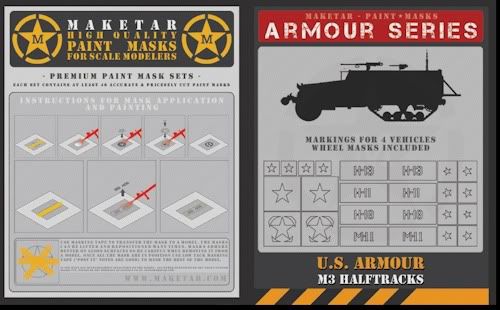 You can also get your own masks made via request from Maketar. Can you believe that we now have this? Basically anything you want can be made. I can see a checked thunderbolt in my cupboard soon!!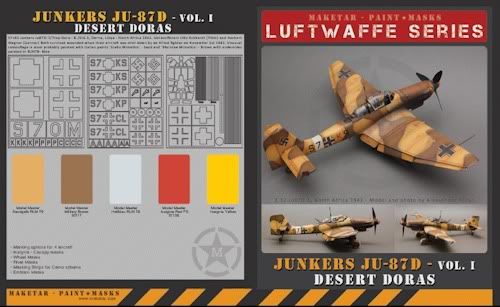 Lastly this week, joining the long list of manufacturers that are making weathering tools for modellers is of course Tamiya, who have made a thin enamel paint to accentuate the panel lines of your latest creation.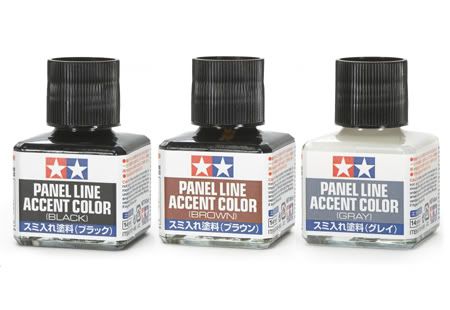 The colours on sale now (and currently only available in Asia it seems due to import issues) are Panel Line Accent Colour (Black F87131), (Brown 87132) and (Grey 87133) These are sold with the very handy Tamiya 40ML bottle. Just apply with the very thin brush, and the wash creeps into the recesses trough capillary action. The seams then look very natural and razor thin. This seems to be a novel idea. I hope they reach the rest of the world soon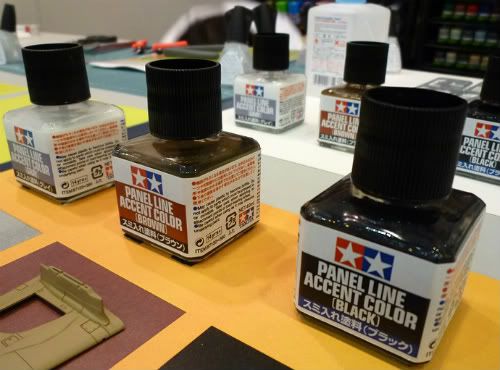 Well I hope showing you some of these products has helped you with ideas to your finishing your current kit! Until next week please do have fun with your modelling… Adam