First this week we have a new sculpture from the guys at Life Miniatures. Joachim Peiper 1/10 scale - resin bust, consisting of six parts.


A little about the subject of the sculpture. Joachim "Jochen" Peiper was born in 1915 and lived until1976. From early beginnings as a hard man and early member of the SS he rose to the height of SS Lt. Colonel (SS-Standartenführer) in the 1st SS Panzer Division Leibstandarte Adolf Hitler, and at one time was adjutant to the leader of the SS Heinrich Himmler. Peiper was best known for leading the section of "Kampfgrüppe Peiper" which spearheaded the assault in the Ardennes in 1944. The figure of Joachim Peiper is sculpted by Jun-Sik Ahn and consists of six pieces of resin. One - the stalk or stand the bust sits on, one part of the torso – with a neck socket that the head sits in and makes sure the face and head are correctly aligned. Field glasses and their attachments sit on his chest and a crushed, rumpled officer's cap round out the figure's remarkable likeness of the man, a trademark of Life Miniatures. You can see here in the pictures the wrapping around his field glasses just like in this picture – the likeness and skill of sculpting is really impressive.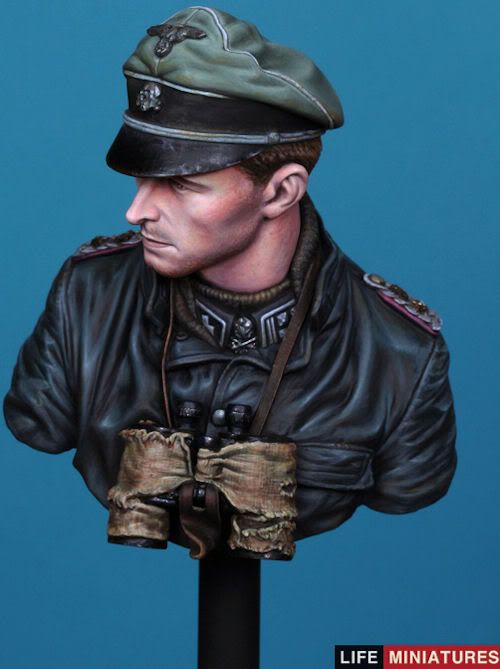 The figure was painted by Sang-Eon Lee and you can see the potential of the kit in this work by the master. Shades of skin and clothing here are done just right and not over contrasted – this gives a natural feeling and brings out the finesse of the work of the sculptor – excellent work!!
This sculpt is available now - just visit Sang-Eon Lee's blog to see the list of Life Miniatures worldwide dealers.

Now, I have been officially "researching" the latest offer from model makers Revell recently – they have a bunch of new armour kits out – and these kits come with a special free additive…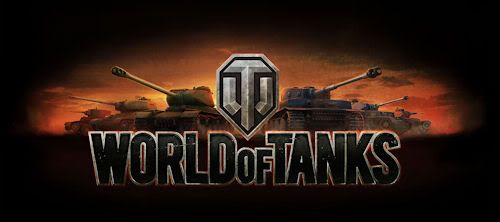 Makers of the game "World of Tanks" have slipped in a disk of their excellent game into selected kits from Revell - mostly the smaller scale and simpler armour kits they produce, though there are also some for the larger scale guys. This disk helps you install the game without having to download it from T'internet - you can saddle up and play with the over 16 million users from around the globe.
The game features mid-20th century Panzer tanks, many of which are model kits within the Revell range.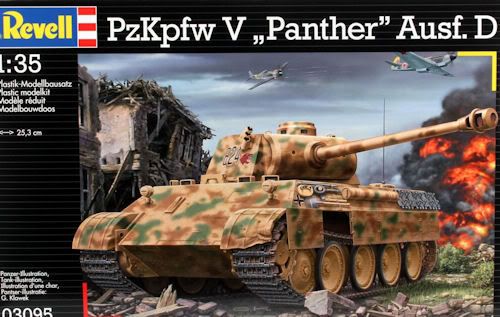 The free disk includes a host of features, including the complete game (takes hours to download 3GB online!). You also get a premium account for one week plus one extra tank in your garage! I can tell you I'm playing "quite frequently" on the game and it has some legs! I am sure I'll not get to do any modelling of the kit at this rate.

I wouldn't mind playing as the tank from this next kit. From model makers MENG, we have the biggest tortoise you have ever seen. The 1/35 scale British heavy assault tank A39 Tortoise kit was developed with support of the Tank Museum in Bovington UK, so you can be assured of the kit's accuracy. Its huge and heavy hull, and big fighting compartment is moulded in one piece, realistic wheels, staggering torsion bar suspension system and fine track links - we think this big kit will be a "big" seller.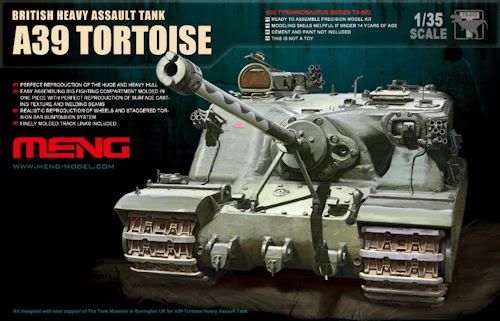 The kit makers Meng promise perfect reproduction of surface casting and welding seams in this high detail model. The kit is out now!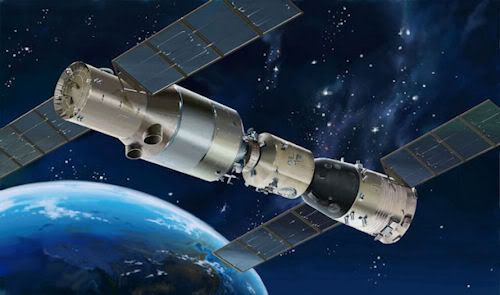 It is often said that the Great Wall of China is the only man-made structure that can be seen from space.... well Great Wall Hobby has gone from land and military based kits to their excellent series in 1/48 of aircraft - and now they are aiming for the heavens! Their new kit is in Space! Well it will be at your hobby shop soon – it is a 1/48th kit of the Chinese Space Lab Module Tiangong-1 & Shenzhou-8 Spacecraft. The Chinese-made Tiangong-1, which is a competitor of the International Space Centre, is represented here by Great Wall Hobby in their exiting new direction of kits. This kit comes in two flavours – GWH-L4804 Chinese Space Lab Module Tiangong-1 & Shenzhou-8 Spacecraft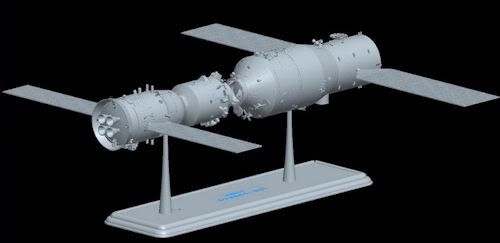 GWH-L4805 Chinese Space Lab Module Tiangong-1
China's first successful unmanned space docking was completed last year with the docking of the Shenzhou-8 spacecraft and the Tiangong-1. Space lovers will like this large kit of the newest of space labs in service.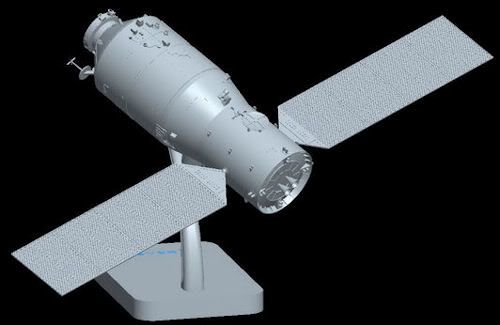 You can Pre-order this kit in the UK from www.airbrushes.com

Until next week when we present some more news and interesting bits for you Osprey readers, have fun and try to enjoy that model you have been putting off finishing!