First of all to observe the 20th anniversary of the Falkland's crisis CyberHobby are releasing the 1/200 Arvo Vulcan B.2 - Falklands War 30th Anniversary Series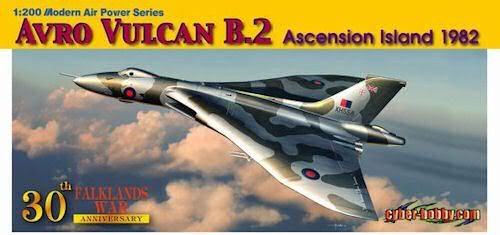 To commemorate the 30th anniversary of the Falklands War, Dragon is releasing a 1/200 scale plastic kit of the Vulcan. The model depicts the B.2 variants that were especially prepared and modified for the Falklands conflict, including the aircraft with the serial number XM607 that carried out the first raid on 1 May 1982. In this one attack, it dropped 21 bombs. The model includes a pair of newly tooled Shrike missiles to fit on the improvised pylons on the Vulcan B.2's wings. The details on the aircraft itself are sharply molded and modellers will find it assembles with satisfying ease. This model kit is a fitting tribute as Britain remembers this decisive campaign.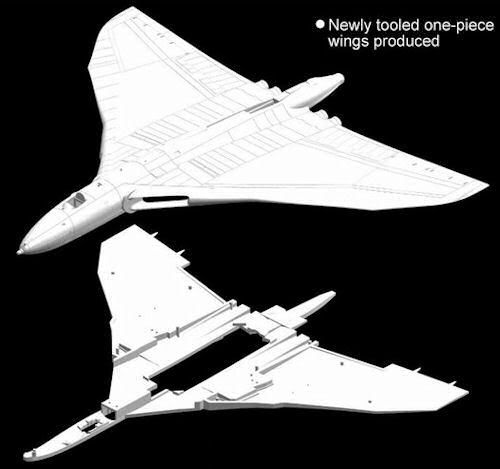 The Avro Vulcan formed an important part of Great Britain's nuclear deterrent strategy, though it was never called upon to deliver nuclear weapons, it did see action during the Falklands War in 1982. Operation Black Buck saw three Vulcan B.2 bombers performing conventional bombing tasks against Argentinian targets. This will be a popular kit especially in Britain I would think!
Elementary? I think not! Scale 75 has released an interesting figure of the famous detective from Sir Arthur Conan Doyle's writings "Sherlock Holmes" in 75mm scale. Sculpted in White metal by Angel Terol, and in this instance painted by Roberto Ramirez, this figure comes not just by itself but with the interesting little vignette you see him standing before here. Although not cheap, this is an amazing figure and diorama, isn't it?
Scale 75's "Tales in Scale" series will show all of their characters like this – in an effort to tell the whole scene rather than make you have to complete the setting as well – a really good idea – not many people have time for modelling the figure let alone the scenic stuff as well.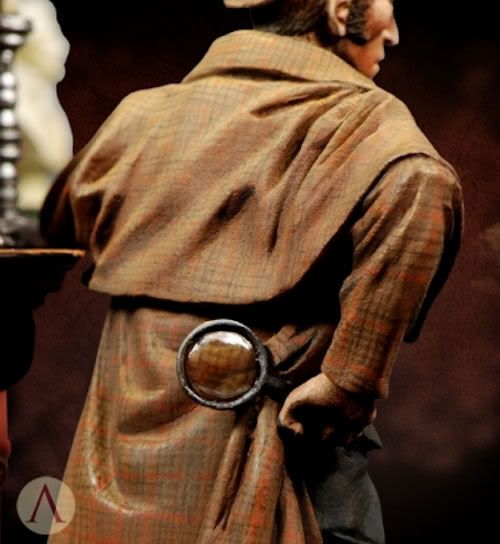 MiniArt has woken from slumber to give us two new attractive variants of their latest softskin vehicles. A fancy (Mercedes) 170V Cabriolet B and a rugged GAZ-MM Cargo truck for all of the dirty work. We have sprue pictures, colours and two completed kits from MiniArt's site in this preview…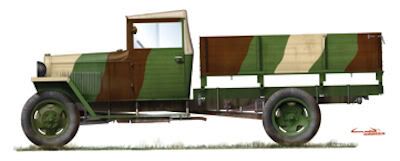 35134 -GAZ-MM Mod.1943 CARGO TRUCK
The latest GAZ-MM from MiniArt comes complete with the driver crew and a total of 360 parts. There are three different variant markings including a captured three tone German Version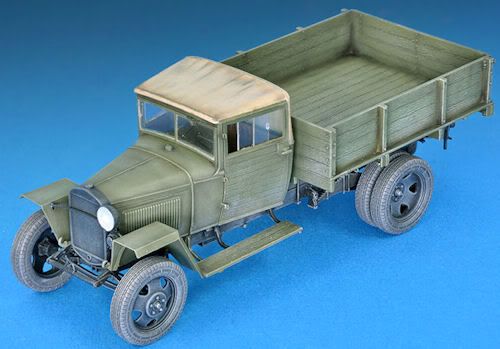 35107 - GERMAN CAR TYPE 170V Cabriolet B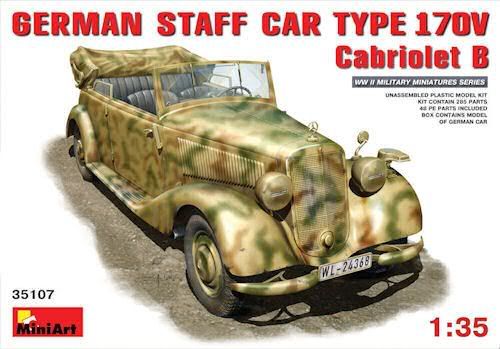 The latest softskin from MiniArt comes in either field grey, a lovely three tone camo or a de-luxe looking civilian version which would look great as a top brass "chariot" - the photo etch and the internal details look great.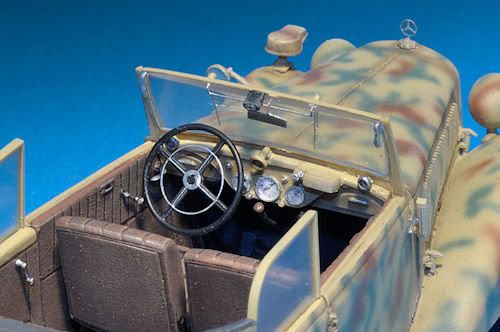 These are due for sale very soon, to check the progress on MiniArt kits just go to their site to see what's crackin'
Due to be released at the end of April, MXPression has used noted Armour expert modeller Adam Wilder to host their latest video on AFV modelling. This edition focuses on trying to get the most out of your armoured vehicle kit, hopefully after watching the full thing we can approach the level Adam is on!!!(fat chance but we can try). Here is the video preview - it looks impressive!! Here is what we know so far: Authentic Metal- PAL DVD - Format 16:9 - Running Time 98 mins. "Well known AFV modeller Adam Wilder has teamed up with MXpression to share some of his trademark techniques. He shows all the secrets needed to give plastic the unique look of metal. Starting with surface texturing and weld seams he then moves on to raw steel, polished stainless steel and a primed Ferdinand upper hull. After finishing a heavily rusted exhaust Adam finally creates the super realistic side-wall of a burnt M113. This DVD will surely be a great inspiration for beginners and advanced modellers alike!"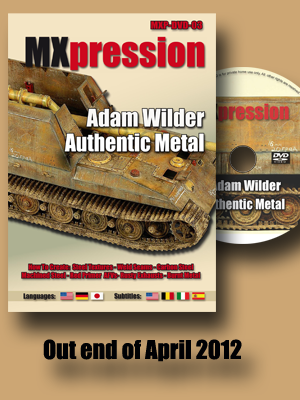 The DVD, due out at the end of April this year comes in English, German and Japanese languages and has English, Belgian, Italian and Spanish subtitles so they really didn't leave too many modellers out!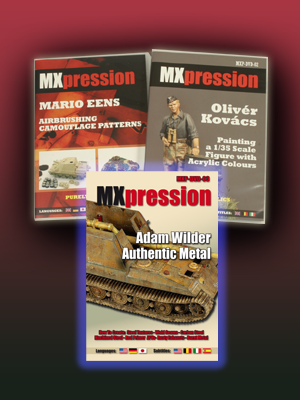 Check out the MXPression website for more information on this and their other titles and products. Well that is all of the time we can spare this week – there was heaps more - but they will have to wait until next week – Until then please do take care of yourself and enjoy your modelling!
Adam Norenberg