Italeri are making a 1/72 version of the Mk.I Short Sunderland and from the detail shots of the test we have here it is pretty amazing!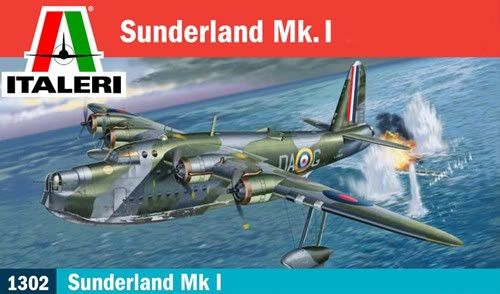 You can see the partial interior with a detailed cockpit and bomb loading bay with the rails for these explosive babies to slide out onto the wings just like the real thing! Pretty impressive detail for such a small scale kit.
Other features we can see like workable control surfaces, sensible use of photo etch and complete land running gear make this a potentially popular kit for many modellers – it looks great to us!
Short Sunderland will be available from model shops from September 2012.
The latest in the line of impressive figures from Romeo Models to be released in June have arrived. We have a Roman Gladiator in small scale, but first up a Templar Knight from the Crusades Templar Knight Standard Bearer, XIII Century
Sculpted by Gianni La Rocca and in this case painted by Andrea Terzolo this is a white metal figure in 54mm.
You can see that even in small scale this figure is very detailed. The whole figure is very detailed; his chain mail is easy to pick out in such fine detail as are the menacing long and short swords. His padded armour is detailed very finely as well; he looks like he could be of a larger scale if you didn't know.
The next figure is a Roman Gladiator of the "RETIARIUS" class.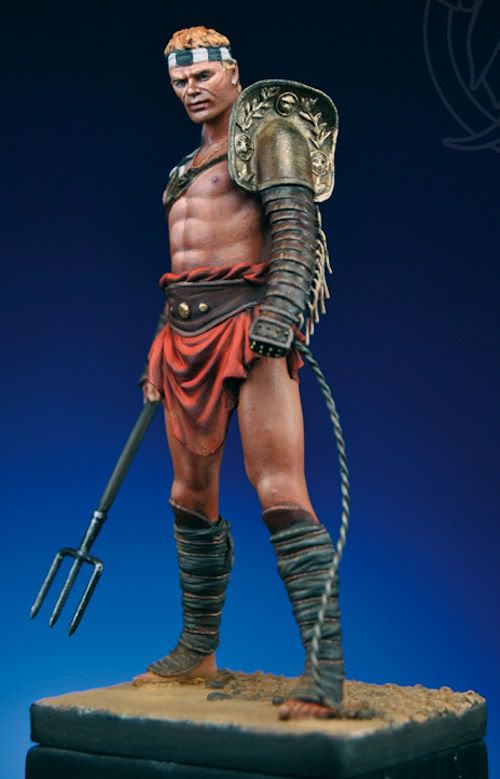 Armed with a net and a trident, the armour of these warriors was adorned with images of the sea. They were like the toughest fishermen you would ever meet!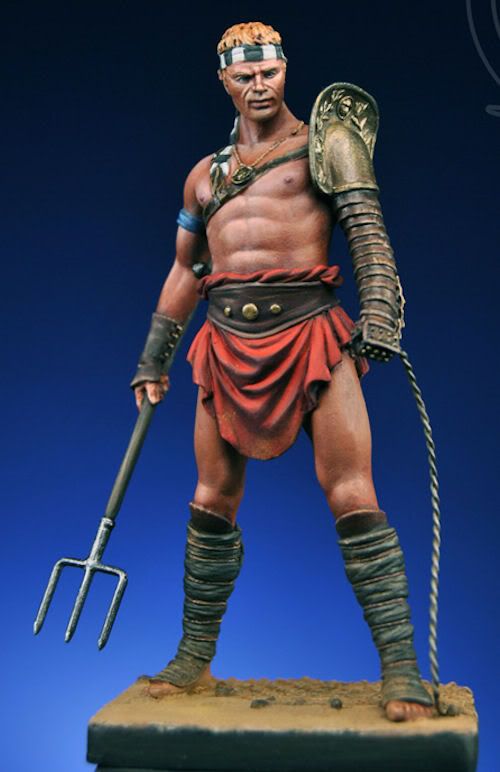 In relatively small 75mm scale this figure is as well sculpted by the team of Gianni La Rocca and Andrea Terzolo and again is made from white metal
These figures are both available this month from Romeo Models at their website http://www.romeomodels.com/ Stuart Harris in enterprising modeller has created a large (very large!) 1/24th scale Blackburn Buccaneer from scratch in a resin/plastic mix for himself – and now he is making them for the general public!
Stuart is going to produce the 1/24th scale Buccaneer as a limited edition. He will be producing a very limited number of finished models each year and will allocate a number as sets of parts for modellers who wish to build their very own Buccaneer.
This is not a factory produced wooden desktop caricature, it is a 1/24th scale model produced from resin plastic. It is carefully researched, detailed and accurate, capturing the subtle and graceful contours which make the Buccaneer such an iconic design. It is a large model, 780mm long, airbrakes partially extended, and has a wingspan of 556mm with the wings extended. The wings can be modelled open or folded, as can the airbrakes and canopy. Each model takes around 350 hours to complete. These are completely unique 1/24th scale models, not available anywhere else, and represent the culmination of 1700 hours of work preparing masters and moulds to enable this short production run. They are available in any colour scheme requested, with the airframe modifications appropriate to the individual Buccaneer at a specific point in its history and would make an excellent exhibit for a museum, as a gift for someone who flew or worked on these magnificent aircraft, or simply as a unique collector's item.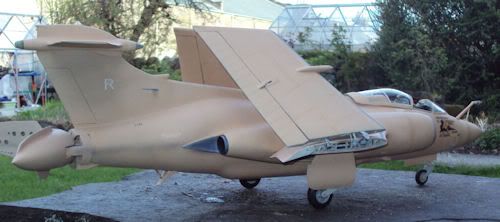 Stuart will be happy to produce the Buccaneer as a custom built model in any colour scheme and with the appropriate modifications for the individual aircraft at a particular point in its history. Completed, detailed and painted models cost £900 plus p&p - there is currently a 10 week waiting list.
Due to the interest and demand this project has generated, a limited number of sets of parts will be available in the near future at around £160 to £200, depending on production costs, plus p&p. But please be aware that as this was never intended as a commercial kit, it will be a challenging build, and only suited to very experienced modellers. For more information on this model and to contact Stuart on his website go to http://buccaneermodels.moonfruit.com/ MasterBox HQ has sent us details of their latest kits on the way for next month – we have some great images for you to feast your eyes on in this short preview… MB 35112 "Where are the damned roads?"
'Well have a look' is the answer! These are just the thing for a diorama on the steppes of Russia with this motley crew of characters lost in the middle of nowhere – you could have some partisans taking down the road signs if you want to!
The kit consists of model of the recently released MB 35101 "Polizei-Kuebelsitzwagen ab 1937, German military car, WWII era" and especially developed for this car kit MB 35106 are the 6 figures, including dog that gives a special charm to the kit! Love the dog!! MB 35108 "The Generals of WW II"
This set of six of the most famous generals of WWII is moulded on one sprue and looks to be popular. Along with softskins this is a well-covered subject right now – the famous leaders are in vogue!!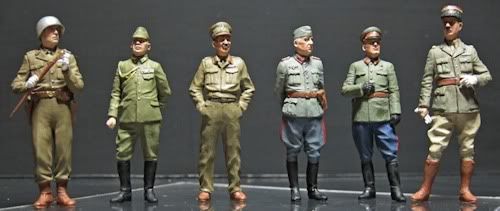 Patton, Zhukov, Montgomery, de Gaulle, Mannstien, Hajime Sugijama. We would like to emphasize especially that the kit does not provide for some interaction between the figures. From my point of view this is a great advantage of this kit, as it allows either to include any of these figures in corresponding dioramas, or to create a separate memorial figure of the famous leaders. You can really see the different characteristics of each of these men – and it reminds me of the famous pilots release in 1/32 – it even has Patten's dog! MB 3582 "Auto-Repair Crew" This kit consists of 1 sprue which makes up 5 figures of German vehicle mechanics of World War II
This kit is a new interpretation of old kit MB 3560 "German Motorcycle Repair Crew" so if you missed out the first time this can be used on a few different vehicles (yay!). Earlier this kit was released together with motorcycle, and correspondingly it was very expensive. As these figures were projected initially as universal and they are suited for any type of ground technique well and also in connection with that lately a lot of soft skin vehicles in 1/35 scale MasterBox have released these figures separately in a new box that make them available at a great price and suitable for dioramas with any type of automobile or armour technique.
These kits are available from MasterBox's distributors after July, 9 Check their website for more.. …Oww well run out of page for this week– till next week please do take care and enjoy your modelling. Adam Norenberg