Those of you who have been browsing the store today may have noticed a strange box appearing on our product pages. This is a new functionality on the website called 'bundling'.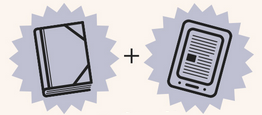 Bundling allows you to purchase print and digital versions of the same title at a discount. We know that many of you like to purchase both versions, so we thought we'd help by making it easier for you to build up your digital and physical library.
This is part of a range of improvements that are currently underway on the website. We will keep you updated on further development as it progresses.