It's been a while since we did one of these, so without further ado - please enjoy the latest edition of New Artwork Day! This is the first of its kind on the new website and we've stolen a glance at forthcoming Campaign, Warrior and Men-at-Arms artwork. So take a look and let us know what you think!
Furtively spying new artwork is a bit of a guilty pleasure for us here at Osprey - sort of like opening a present before Christmas. Sometimes, we see artwork long before the book is finished, which can lead to interesting speculations about the text and content of the book based on what is depicted in the plate illustration. My first choice exemplifies this:
1.) Warrior 176 - Patriot Militiaman in the American Revolution 1775–82. June 2015. Illustrator Steve Noon.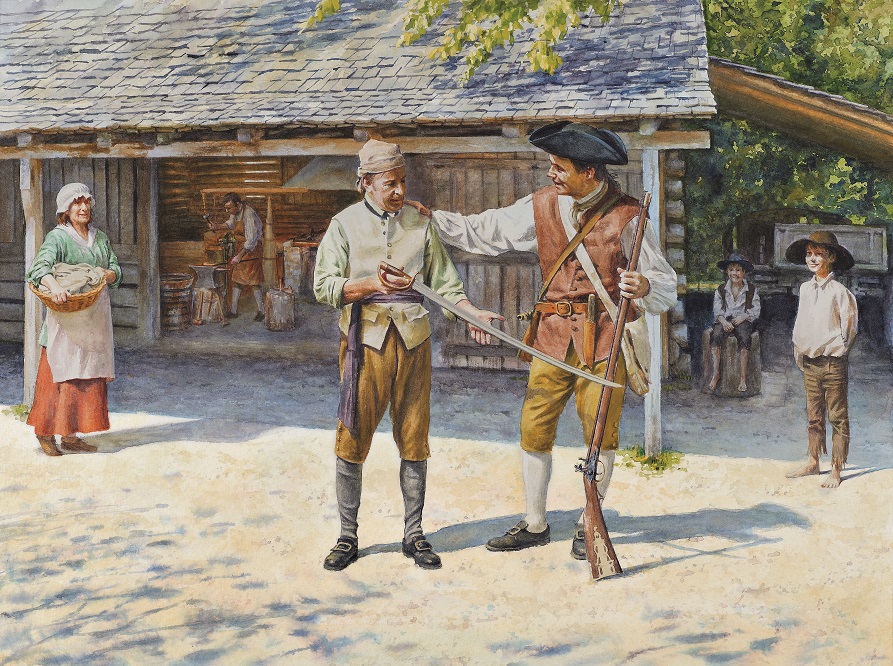 This might well be my favourite of the bunch. As I frequently remind everybody, I love Steve Noon's artwork. I love the colours he uses, the stances and emotions captured in his figures and the overall impression of realism that each scene gives off. This one is charming - as with many other plates in this book (and the Warrior series as a whole) the focus is on equipment and training rather than simply action/battle scenes. Steve's skills are perfect to convey the touching hominess of this scene as a potential militiamen inspects a cutlass - presumably forged by the smith in the background as his friend and a smiling woman look on. It evokes the idea that much of the training and preparation of the militiamen of the American revolution would have been done in just such domestic conditions.
2.) Campaign 284 Guadalcanal 1942-43. August 2015. Illustrator Peter Dennis.
This one is rather more dramatic! Peter is really very good at depicting motion and the frenetic atmosphere of combat - this is an exhiliarating image that makes you feel like you are at the heart of this dangerous-looking bayonet charge. Another element of Peter's work that I really enjoy is the eerie, ethereal glow he achieves on scenes depicting night actions. The fact that this scene is at night makes me think that this is the Battle of Tenaru, one of the first major actions of the Guadalcanal campaign. If so, could that be Colonel Kyonao Ichiki with katana drawn, leading what would prove to be an ill-advised charge against heavily entrenched US positions?
3.) Men-at-Arms 502 - Byzantine Naval Forces 1261-1461. Illustrator Igor Dzis.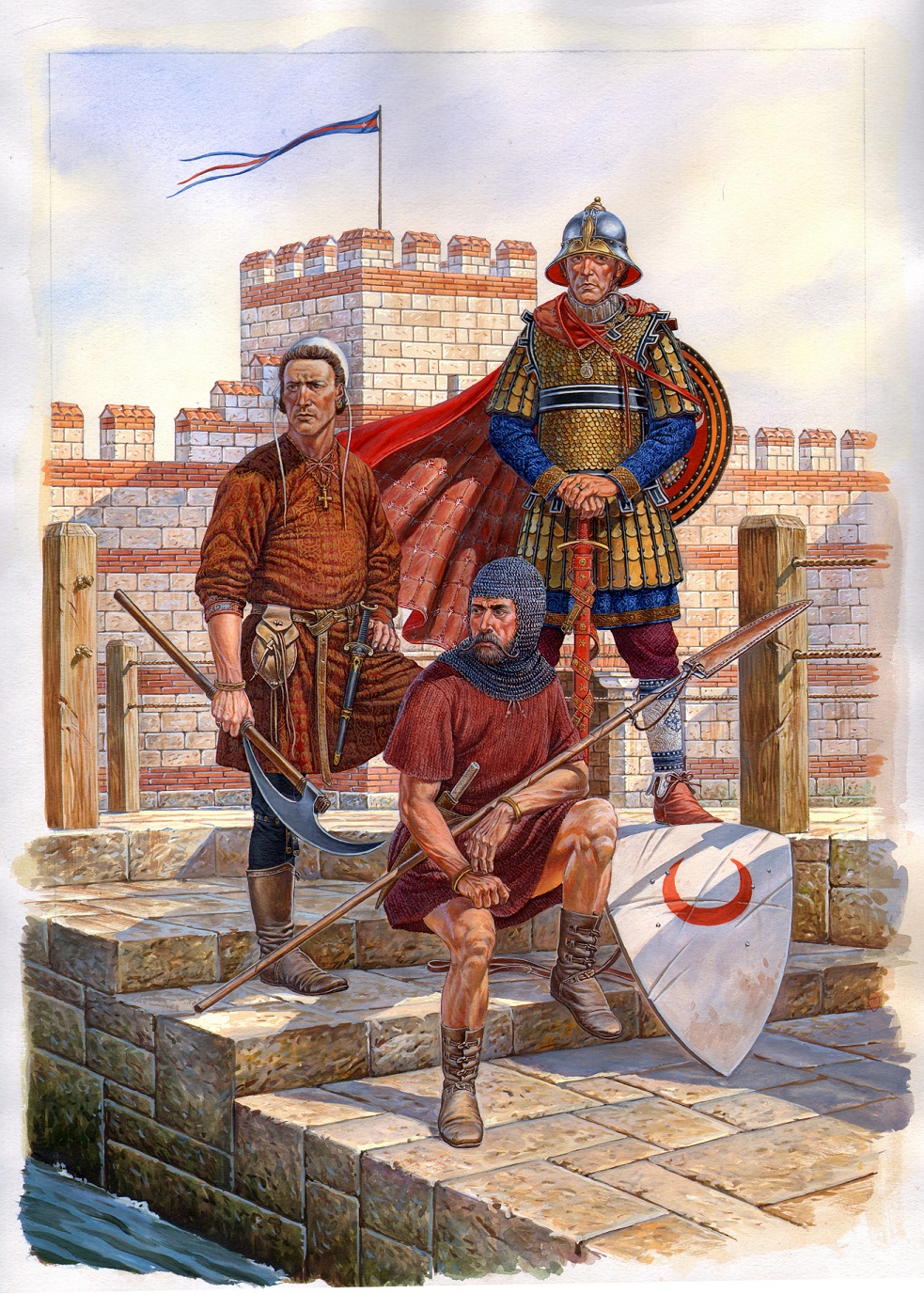 I saved this one until last because it's a bit special. Of course all of our ilustration are special, but this particular plate is actually the first ever done for Osprey by new illustrator Igor Dzis! Understanably Igor took a little extra time over his debut piece, and I think it's fair to say it's a pretty spectacular debut! The author, Raffale D'Amato, editor Martin Windrow and everyone in the team was delighted with it, and Igor's first contribution will have to count as another coup for the MAA series in 2015.
I hope you've enjoyed these glimpses, stay tuned for more exclusive artwork reveals!