On 4 October 1917 British, Australian and New Zealand forces launched an assault on the German line known as the Battle of Broodseinde. It was one of the most successul Allied attacks of the Battle of Passchendaele, devastating the German defence and shattering their morale.
The photograph below was taken by Ernest Brookes and shows a group of soldiers silhouetted against the sun. Its original caption read 'Battle of Broodseynde [sic] Ridge - Troops moving up at Eventide. Men of a Yorkshire Regiment on the march.'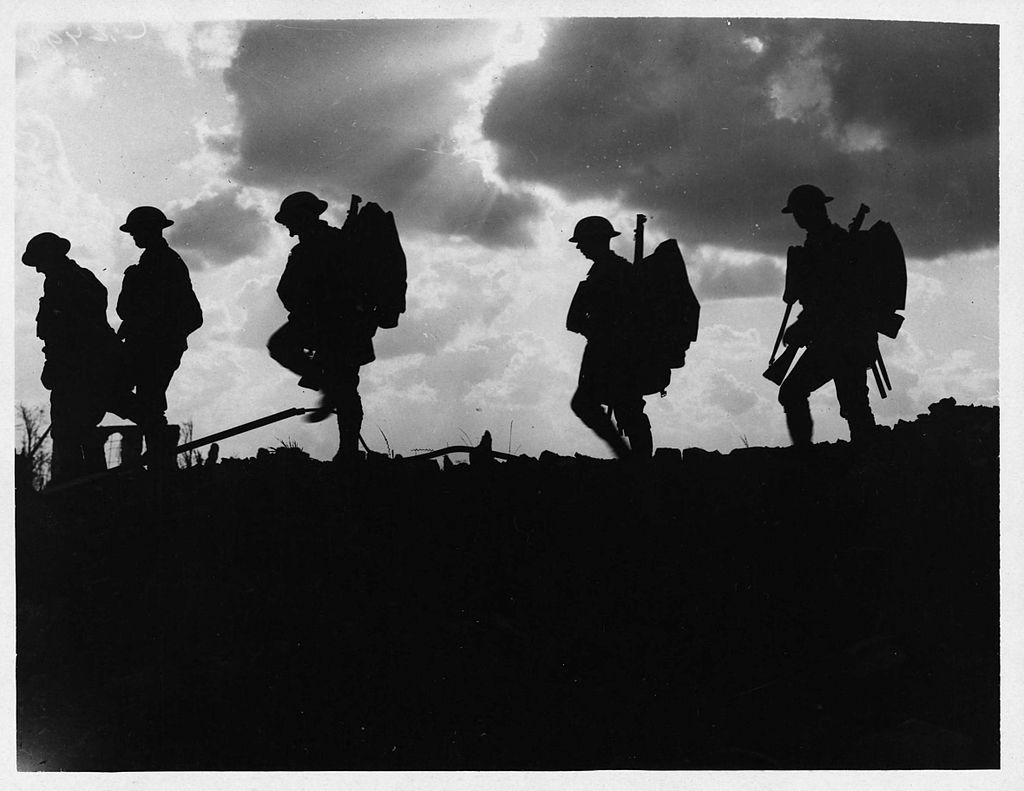 If you are interested in reading more about the First World War Osprey have a wide range of books available to you. Head over to the World War I store page to take a look!