This week Osprey is understandably feeling a little Napoleonic, with the 200th anniversary of the Battle of Waterloo coming this Thursday. To mark this historic occasion we have a few little treats for Osprey fans.
Waterloo Chronology: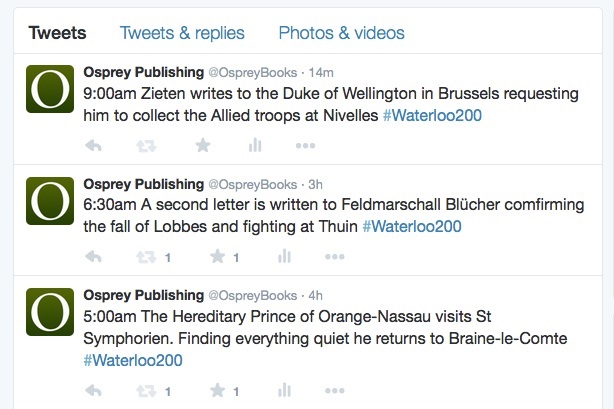 Some of the more eagle-eyed amongst you will no doubt have noticed that the chronology of the Battle of Waterloo has already started. The armies are on the move, and the updates will keep on coming throughout the week. Check it out on our Twitter.
Desktop Background:
You seemed to like the D-Day ones, so we thought we'd give you another. Our Waterloo background features an image of the Battle of Quatre Bras from the recently published Campaign 276 – Waterloo (1), and is freely available to download. Choose from the links below and charge into the fray!
Download 1440 x 900 background.
Download 1600 x 1200 background.
Download 1920 x 1200 background.
The Battle of Waterloo Interview
And finally we have an interview with Osprey's very own Marcus Cowper, who met up with the people at Talking History to discuss our fantastic facsimile of The Battle of Waterloo.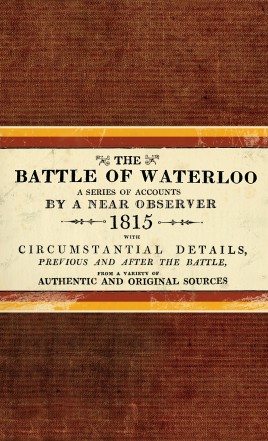 To listen to the interview in full click here. Check out the Talking History website for interviews and articles on other fascinating subjects.
More Waterloo-related content will be coming out throughout the week, so be sure to keep an eye on the blog, Facebook and Twitter!