Some of you may have already picked it up on your radar, but we would now like to formally introduce you to Osprey's brand new aviation series. Launching in September 2016, X-Planes delves into the thrilling and dangerous world of experimental and 'what if' aircraft, combining expert analysis with stunning artwork, aircraft profiles and rare historical photographs.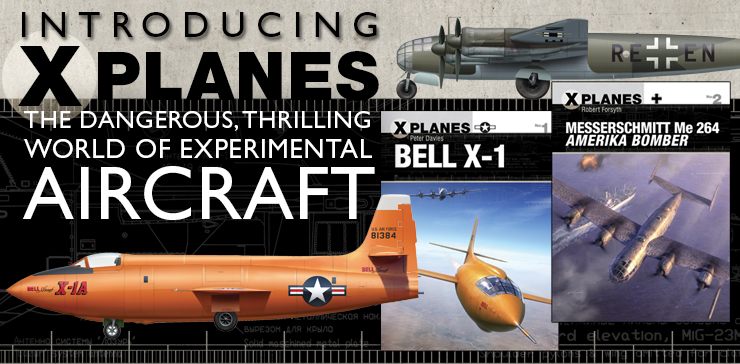 Each book in the series will be 80 pages long, with sections examining the aircraft's origins, how it was developed and tested, and its legacy for future aircraft development. Alongside the text will be a range of high-quality illustrations – cutaways, three-views and action artwork – just as you'd expect from an Osprey book.
The first two volumes in the X-Planes series are now available for pre-order on the Osprey website. X-Planes 1 looks at the legendary Bell X-1, the first manned craft to break the sound barrier, whilst X-Planes 2 looks at the huge and graceful Messerschmitt Me 264 – the ultra-long-range prototype 'Amerika Bomber'. For more information on the books be sure to check out the blogs by the authors by clicking the 'next' button below.