This is a message for our fans in the UK. Its the August Bank Holiday this weekend, and while we're sure many of you have plans, there are many of you out there who may not yet have any plans yet. But never fear, because we've done all the work for you and found some amazing events going on around the UK this weekend.
Monmouth Rebellion - Somerset
http://www.fordeabbey.co.uk/monmouth-rebellion-re-enactment-27th-28th-august-bank-holiday-weekend/
On Saturday and Sunday, the Taunton Garrison re-enact the Monmouth Rebellion, an attempt to overthrow King James VII and II in 1685. Meet the redcoat soldiers who fought against the rebel uprising of 1685 in Somerset and experience, first hand, the living conditions of a seventeenth-century foot soldier.
Highland Games - Loch Ness
http://www.glenurquhart-highland-games.co.uk/
Near the shores of Loch Ness at Drumnadrochit in Glen Urquhart, a highland gatherings of the year is taking place. There are a range of events taking place including traditional sports such as tug-of-war, caber tossing and shot put, as well as highland dancing and a race through Glen Urquhart itself, open to runners and cyclists.
Summer of '66 - Hastings
http://www.english-heritage.org.uk/visit/whats-on/summer-of-66-battle-abbey-31-aug/
At the other end of the country down in Kent, English Heritage have been running all mont Summer of '66 in Battle to commemorate the 950th anniversary year of the battle of Hastings. There are temporary exhibitions, activities for children and tours available. There are only a few days left to take part so don't miss out!
Explosion Room - Gosport
http://www.historicdockyard.co.uk/events/event/1032-an-explosive-escape
The year is 1940 and you are helping with the vital war efforts in the historic C magazine building in Gosport near Portsmouth.
You are helping to sort the munitions but have found a bomb planted by enemy spies!
The door is locked.
You have 60 minutes to diffuse the bomb.
Can you find the clues and solve the puzzles before it's too late?
Roald Dahl Film Night - RAF Museum, London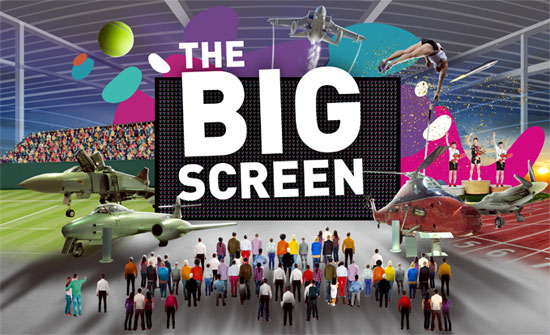 http://www.rafmuseum.org.uk/london/whats-going-on/events/the-big-screen-roald-dahl-family-favourites/
2016 is the 100th anniversary of the birth of famous children's author Roald Dahl. A member of the RAF during the Second World War he started writing his tales between campaigns and so the RAF Museum will be showing 3 filmes based off his works: Matilda, Charlie and the Chocolate Factory, and Fantastic Mr Fox. Delight your children by showing them these classic films and then explore the museum afterwards.
We hope there are some ideas in there that might interest you. Let us know in the comments below what you are planning to do this weekend, even if it isn't a bank holiday in your country.