As we welcome the New Year, it's time to look at some exclusive artwork that will be featured in some of our March 2017 books.
Campaign 305: Kursk 1943 by Robert Forczyk
Illustrated by Graham Turner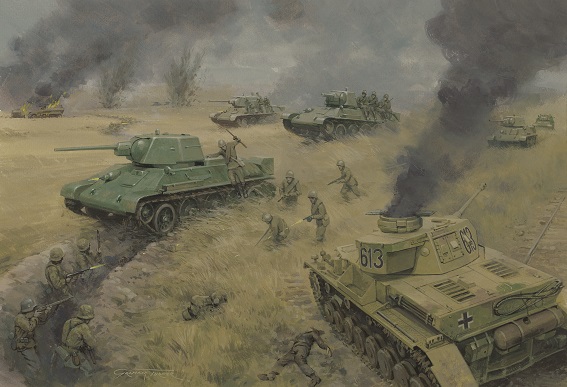 This first plate from Kursk 1943 depicts Pavel Rotmistrov's 5th Guards Tanks Army nearly overwhelm SS-Sturmbannführer Joachim Peiper's battalion (III./SS- Panzergrenadier-Regiment 2), on Hill 252.2, on the 12th July 1943.
Men-At-Arms 510: Dutch Armies of the 80 Years' War 1568–1648 (1) by Bouko de Groot
Illustrated by Gerry Embleton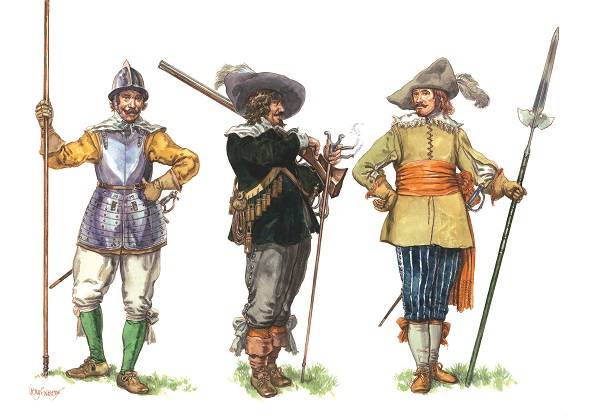 Our second plate, from Gerry Embleton, shares examples of soldiers from the Coalition War, c. 1625–35. This artwork is one of several from Dutch Armies of the 80 Years' War 1568–1648 (1). From left to right we have a Pikeman, a Musketeer, and an Officer.
Weapon 54: The Suomi Submachine Gun by Leroy Thompson
Illustrated by Adam Hook & Alan Gilliland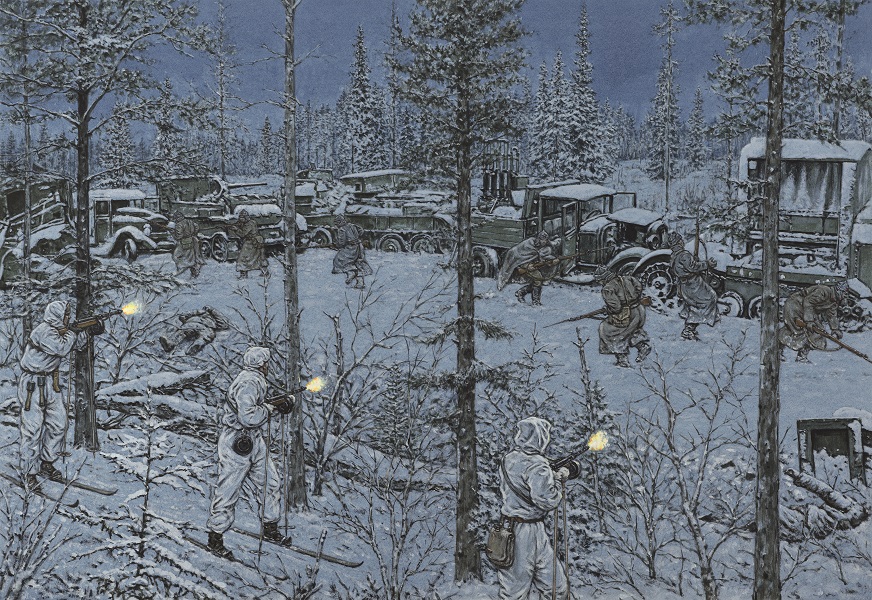 This final plate from The Suomi Submachine Gun depicts the Ambush on the Raate Road in January 1940. Here, a Finnish ski patrol is armed with the Suomi KP/‑31 SMG, and are descending upon the stopped Soviet column. Some of the troops have spare drum magazines hung from their belts.
That's our final artwork reveal of 2016, but we have plenty more coming in 2017. Let us know which of these is your favourite, and which you'd like to read in the New Year!