As the first month of 2017 draws to a close, it's time to showcase some of the artwork featured in our April releases!
Campaign 306: Luzon 1945 by Clayton Chun
Illustrated by Giuseppe Rava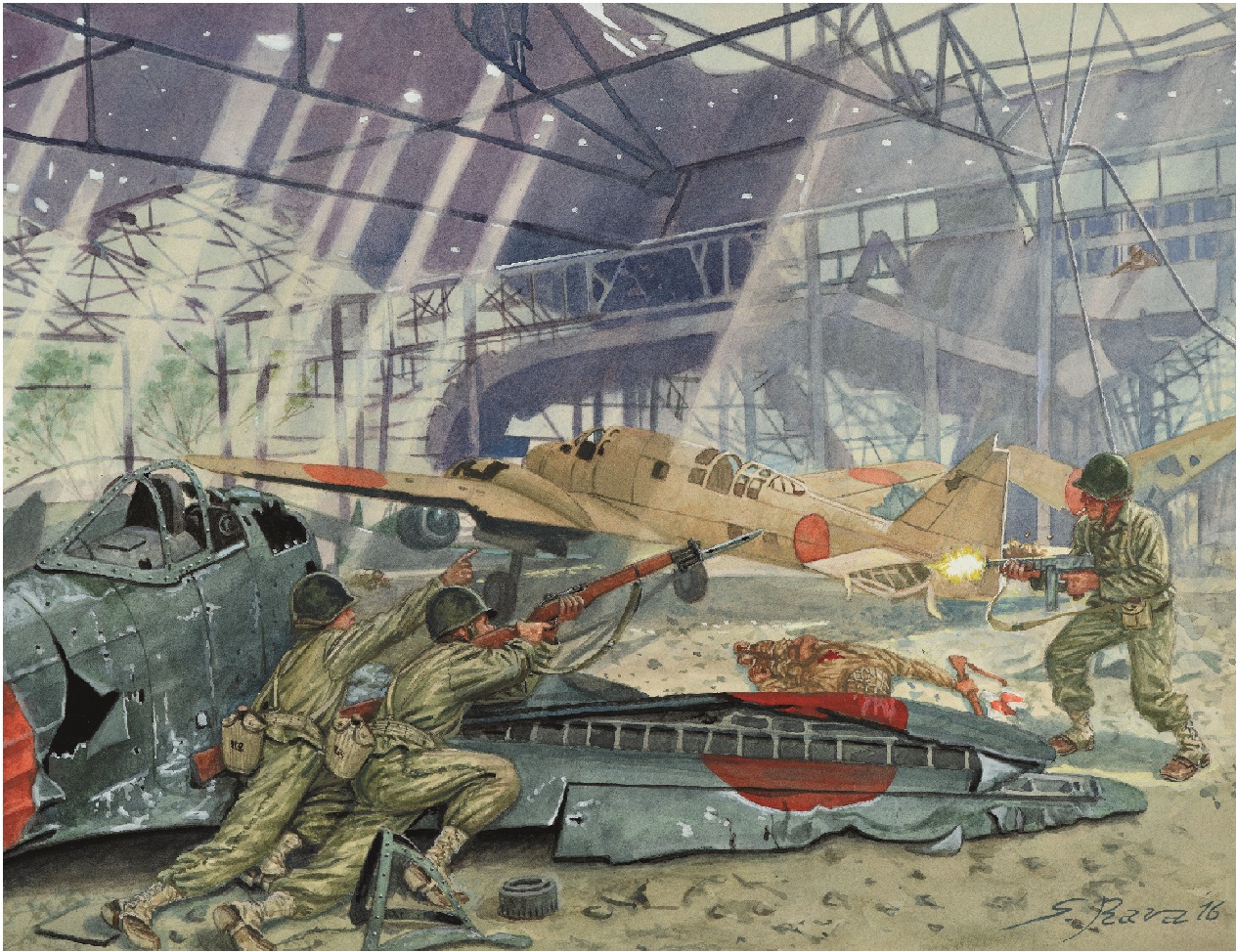 This first plate from Luzon 1945 depicts the fight for Clark Field on 29th January 1945. The image shows troops from the American 37th Infantry Division's 129th Infantry Regiment attempting to capture Clark Field Air Base, whilst surrounded by damaged Japanese aircraft.
Elite 218: World War II German Motorized Infantry & Panzergrenadiers by Nigel Thomas
Illustrated by Johnny Shumate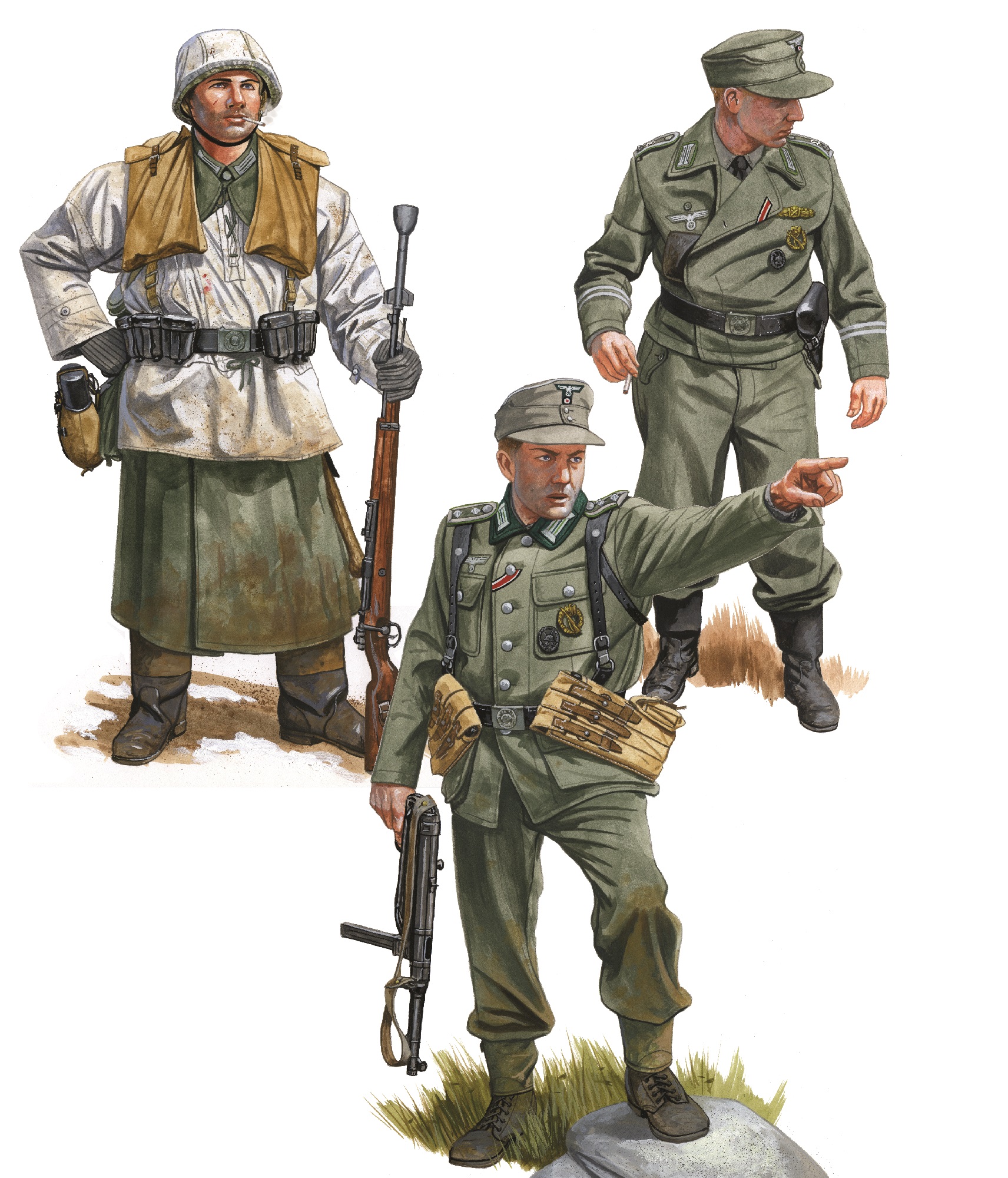 This next piece of artwork is taken from World War II German Motorized Infantry & Panzergrenadiers and features a Gefreiter (104th Panzergrenadier Regt; Bastogne, Belgium, December 1944) in the top left, a Hauptfeldwebel (901st Panzer Instruction Regt; Caen, June 1944) in the top right, and a Oberfähnrich, (11th Panzergrenadier Regt; Arnhem, Netherlands, October 1944) pointing in the centre.
New Vanguard 246: British Destroyers 1939–45 by Angus Konstam
Illustrated by
Tony Bryan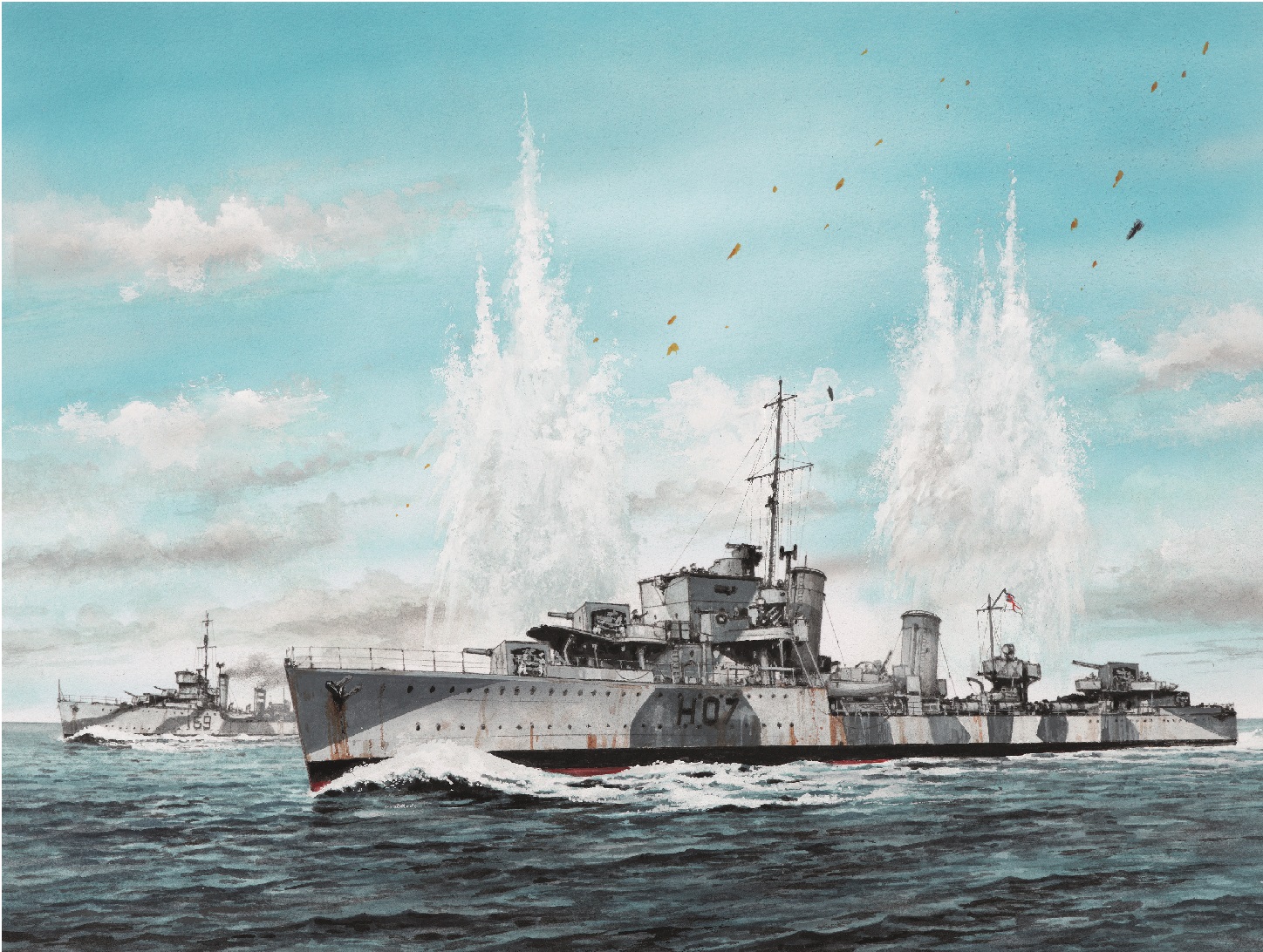 This final image is from British Destroyers 1939–45 and shows British D-class destroyer HMS Defender and the Australian destroyer Vendetta under air attack by a lone Junkers Ju 88 bomber on 11th July 1941.
That's your lot for our April artwork reveal! Let us know which of these is your favourite!
To see more artwork and to read more, you can now pre-order these books and the rest of our April titles here.