As summer slowly comes to an end, it's time to take a break from the Big Reveal and have a sneak peek into autumn, and some of the artwork featured in our November titles. This month we'll be looking at some of our Weapon, New Vanguard and Combat titles, don't forget to let us know which image has caught your attention!
WPN 59: The Cavalry Lance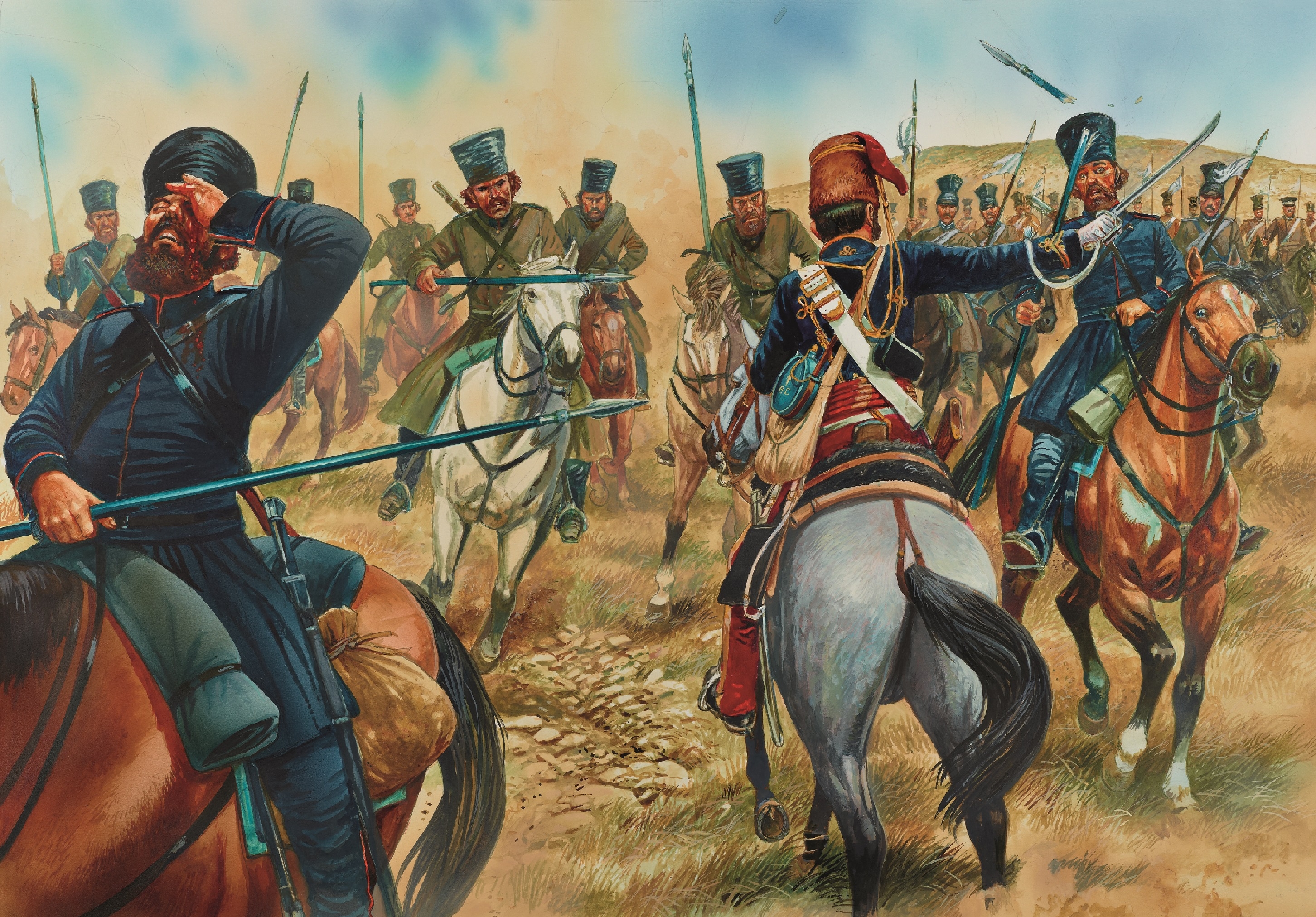 The scene above from The Cavalry Lance depicts the best-known cavalry charge in history at the Battle of Balaclava in the Crimea on 25 October 1854. The artwork here provides an insight into the sword versus the lance at Balaclava, as a British Private gallops into the Russian Cossacks and Uhlans to cut off the retreat of the Light Brigade.
NVG 252: M113 APC 1960–75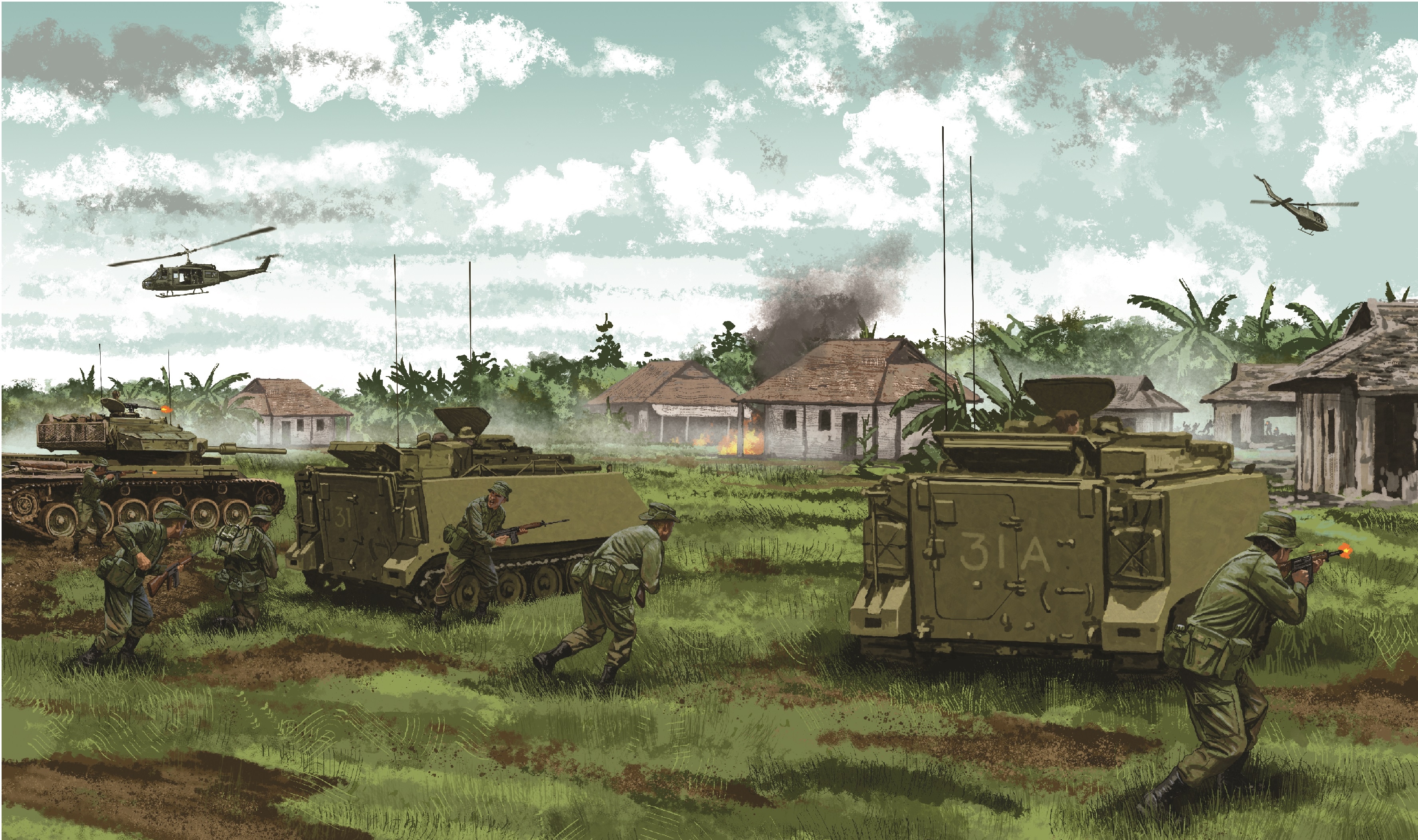 This second image from M113 APC 1960–75 depicts The Battle of Binh Ba, or Operation Hammer, on 6 June 1969. The action came about as a single Centurion tank and a Centurion armoured recovery vehicle (ARV) passed the village of Binh Ba, when the Centurion came under small arms fire. The scene above depicts on the following battle that erupted afterwards.
CBT 29: Soviet Paratrooper vs Mujahideen Fighter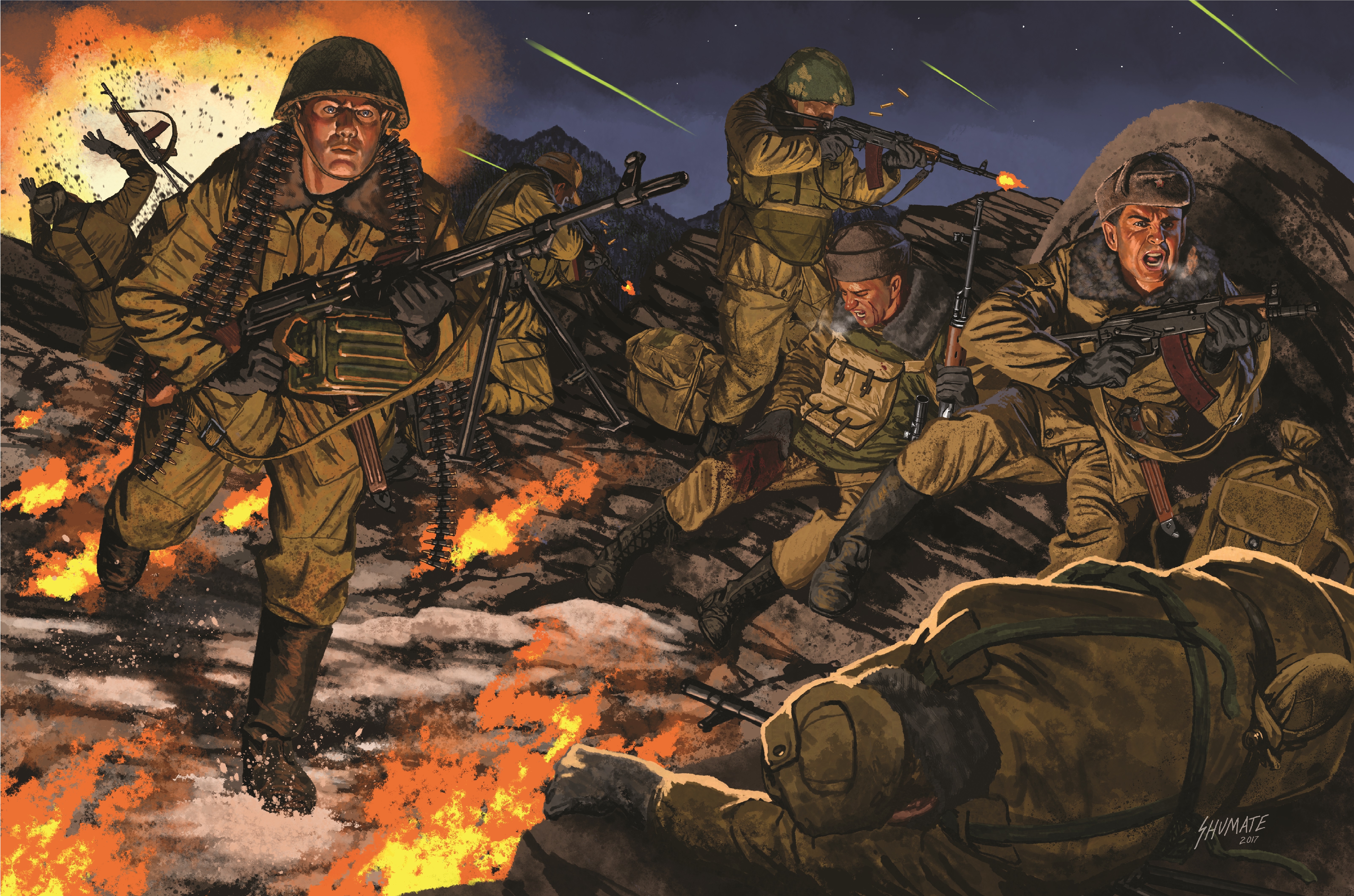 This final plate from Soviet Paratrooper vs Mujahideen Fighter depicts Soviet paratroopers clinging to their hastily fortified positions around the sides of Hill 3234, as the air is filled with shrapnel and splinters of stone thrown up by the Mujahideen fire.
That's your lot for this month, but do let us know in the comments which of these titles you'll be adding to your shelves this November!