In the following blog, author Mark Chambers reveals the sources of inspiration and motivation for writing Nakajima B5N 'Kate' and B6N 'Jill' Units.
When I was a young boy, my father took me to our local hobby store, Denbigh Hobby Center (located in the Denbigh section of Newport News, Virginia), to purchase some plastic model airplanes. I fell in love with a 1/72 scale Hasegawa Nakajima B5N2 'Kate' model and purchased it. We went home and my father helped me build it and he spray-painted it. It became my focal point of attention for quite some time. I also made a point to read the history/background information provided in the instructions and became fascinated by Japanese World War II military aircraft. I had recently seen the movie 'Midway', which also peaked my interest in the aircraft type. After that day, I made a point to build up my collection of rare 1/72 scale Japanese WWII aircraft, and would read all of the history/background information provided in the kit instructions. I also later purchased and built a 1/72 scale Fujimi Nakajima B6N 'Jill' model. Fast forward to just a few years ago when I communicated with Osprey's Tony Holmes. Tony told me he wanted me to try to write about Japanese WWII aircraft subjects and that there is quite a market for such books in Europe. I decided I would write a Combat Aircraft Series book and it would cover Nakajima B5N 'Kate' and B6N 'Jill' Units. I also liked the fact that nobody had written a detailed, in-depth book about the histories of these two aircraft, which served as an additional source of motivation for writing the book. Not much has been written about Japanese WWII military aircraft in general, making them intriguing book subjects.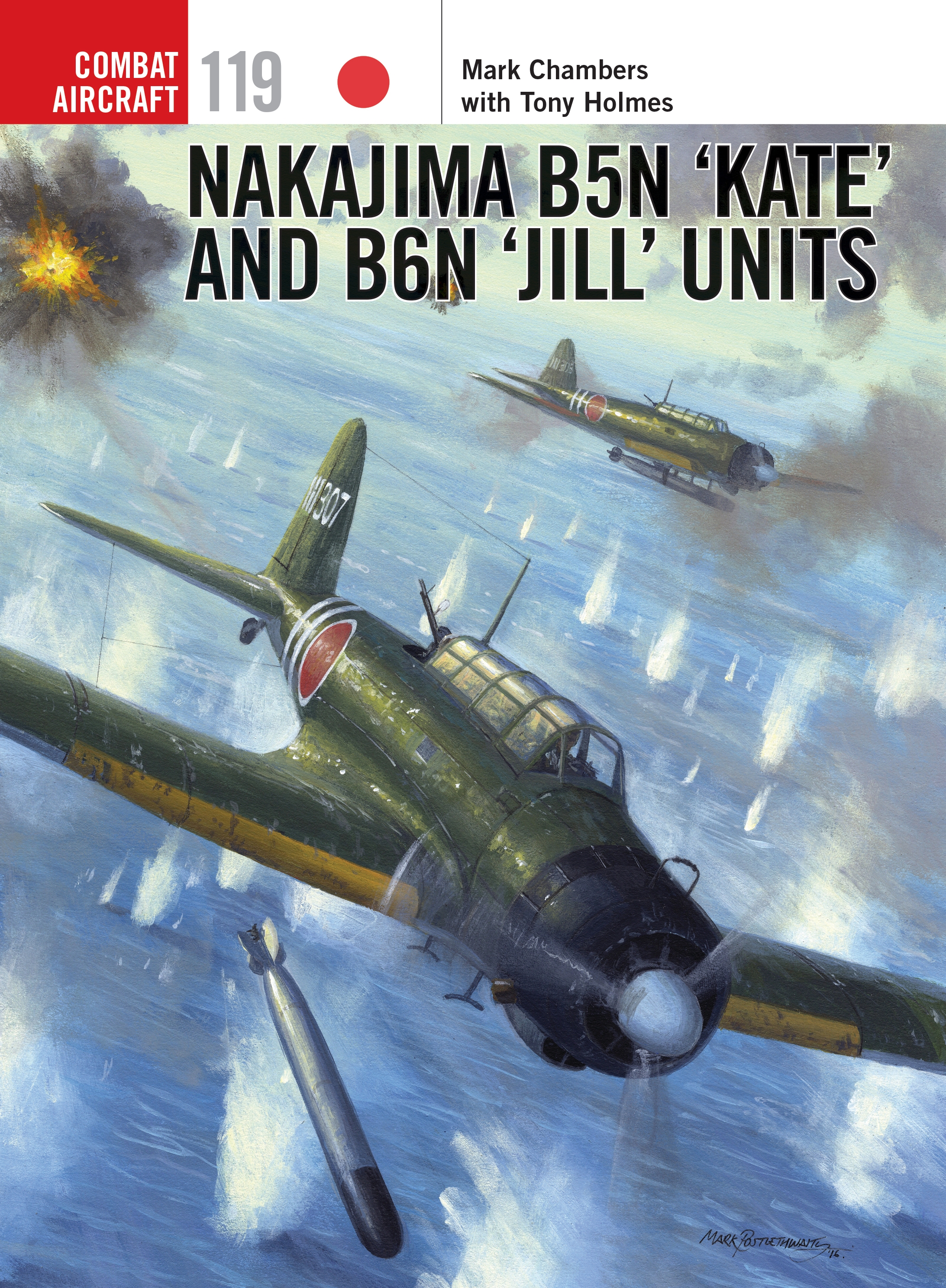 Writing this book involved many research trips to the US National Archives at College Park, Maryland, as well as photo research at the Mainichi Newspaper Archives in Tokyo, Japan. Through these extensive research efforts, I was able to obtain numerous rare photos and information regarding the subject aircraft. I particularly enjoy doing in-depth research on rare and not well-known subjects. During my photo research at the National Archives and Records Administration (NARA) Still Pictures Branch, I was awestruck by the number of combat photos involving both aircraft types, from conventional torpedo attacks to kamikaze attacks on US Navy warships. I was also fortunate that between NARA and the Mainichi Newspaper Archives there were just enough photos for me to use in the book. It is my hope that the book will serve as an invaluable reference book in readers' World War II aviation book collections.
---
Combat Aircraft 119: Nakajima B5N 'Kate' and B6N 'Jill' Units is now availble to pre-order by clicking here, and will be published on 29th June.