OSPREY GAMES ANNOUNCES WILDLANDS, A NEW FANTASY MINIATURES BOARD GAME FROM ACCLAIMED DESIGNER MARTIN WALLACE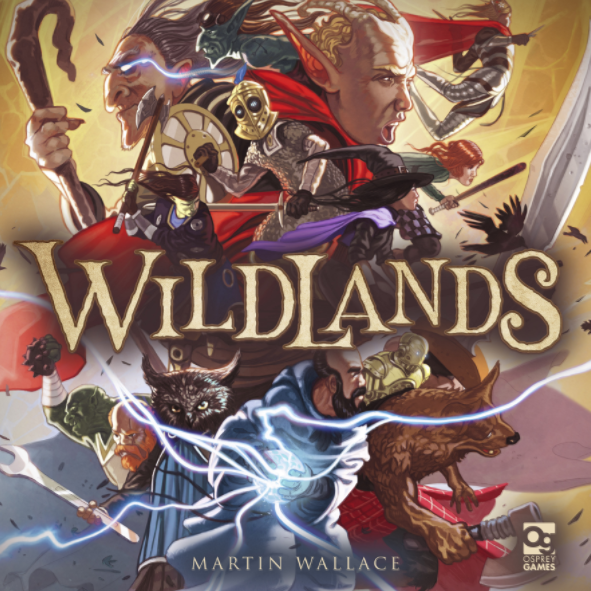 (COVER NOT FINAL)
Osprey Games is delighted to announce its first miniatures board game, Martin Wallace's Wildlands, scheduled for worldwide release in Q4 2018.
In this fantasy game for two to four players, rival factions struggle for power in the ruins of a once-great kingdom, now known simply as the Wildlands. Each skirmish sees players attempt to outwit, outmanoeuvre, and overpower their opponents as they fight for riches and glory, scoring points by defeating enemy characters and collecting treasure. Familiarity with your favoured faction will help, but adaptability is the key to victory, as a semi-randomized set-up and double-sided board means that no two battles will tell the same tale.
The vivid world of Wildlands is brought to life through the artwork, board, and the twenty unique miniatures included in the game. Sculpted by Bobby Jackson and Tim Prow, they portray a wide range of characters, from powerful wizards and cunning gnomes to hulking beasts and mighty warriors.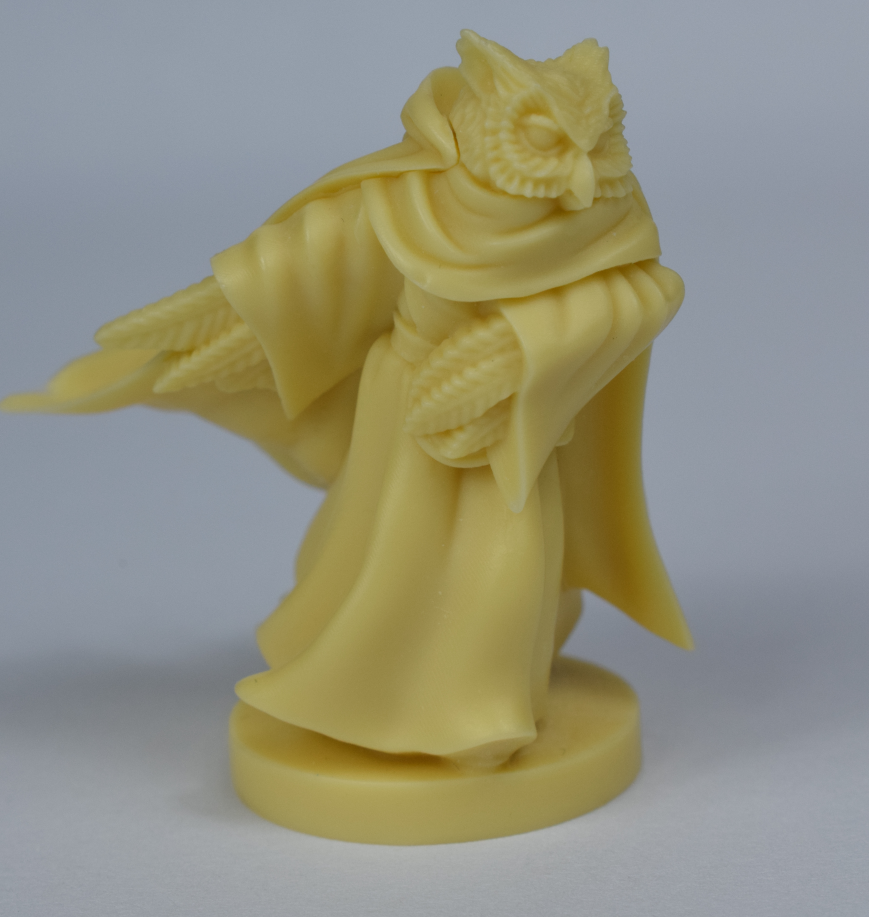 (MINIATURE PROTOTYPE – FIGURE NOT FINAL)
This is one of our most exciting projects to date, and the release of Wildlands is only the beginning. Ongoing support will see the fantasy world expanded through additional factions, maps, and mechanics, offering players new challenges to face and environments to explore.
"I've been designing games for a few years now and sometimes you wonder if you are just revisiting old designs and themes", said award-winning designer Martin Wallace. "Wildlands was an opportunity for me to do something off the beaten track: a fast-moving, tactical combat game with asymmetric special powers. I was very pleased when the design found a home with Osprey Games, who have done an amazing job of developing and refining the system, as well as applying an engaging thematic background. They did fantastic work with London, so I'm expecting this to be simply awesome when it finally hits the shelves."
Duncan Molloy, Games Developer at Osprey Games, commented, "our aim with Wildlands is to bring the excitement of skirmish games to the masses, offering approachable mechanics without sacrificing the drama or strategic decision-making so integral to the genre. We've created four factions full of personality, with characters that reflect each group's unique play style, and an enticing fantasy environment that we can't wait to bring to the tabletop."
***
The great evil has fallen, and has taken the capital with it. Where once there was a kingdom, there is now only the Wildlands. In a lawless fantasy world, you must band together for survival, treasure, or maybe even glory. Players control rival factions, each with a unique deck of cards dictating their abilities across the battlefield. Some focus on ranged prowess, some on raw strength, and others on the bond between characters, offering a wide range of playstyles to explore.
Created by award-winning game designer Martin Wallace, this miniatures board game contains everything you need to dive straight into the dynamic fantasy world of Wildlands. Simple enough to pick up and play, but packed with tactical nuances that will keep you coming back for more, it is the perfect approachable skirmish game with endless replayability.
About Martin Wallace
Martin Wallace was born in Hampshire in 1962, and started designing board games in 1990. He self-published his first game, Lords of Creation, in 1993 and has had more than 70 games published since. Martin is best known for Steam, Brass, Discworld Ankh Morpork, and A Few Acres of Snow. In October 2017 the second edition of his popular tableau-builder London was published by Osprey Games.
About Osprey Games
Osprey Games is the dedicated games division of Osprey Publishing (part of Bloomsbury Publishing plc) and publishes a wide range of wargames, card games, and board games. Launched in 2014, the company has produced an array of critically acclaimed titles, including Frostgrave: Fantasy Wargames in the Frozen City, Bolt Action, Odin's Ravens, London: Second Edition and The Lost Expedition.