The War Rigs are rolling out in Savage Highways, the first issue of Gaslands: Time Extended! Written by Mike Hutchinson and Glenn Ford, and featuring incredible photos from the Gaslands community, this free digital supplement includes additional rules for playing with War Rigs, four new scenarios, and a narrative campaign based upon these glorious juggernauts!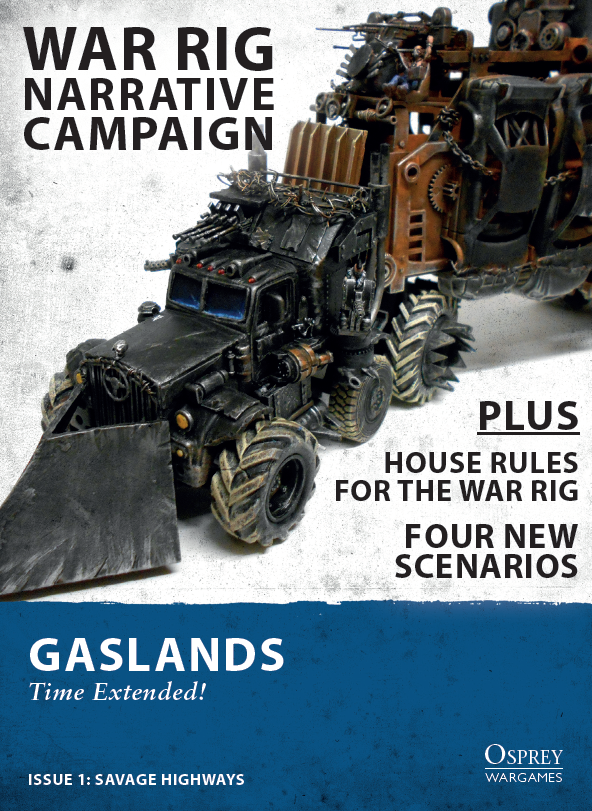 Gaslands players have plenty more to look forward to, with new issues of Gaslands: Time Extended! coming every few months. Models from the community will be featured in each issue, so make sure you are part of the Gaslands Facebook group and check the forums!
Gaslands is a tabletop wargame of car-on-car destruction set in a post-apocalyptic wasteland. Players control small fleets of armed vehicles and shoot, ram, skit, and loot their way through the ruins of civilisation. Order your copy today!