Gaslands is an award-winning game of post-apocalyptic vehicular combat, where players shoot, ram, skid, and loot their way across the wastelands. Order your copy today!
The second issue of Gaslands: Time Extended! is out! Stina's Stockpile features rules for new weapons and upgrades, a new sponsor, Scarlett Annie, a new perk class, and two new scenarios! Download your copy for free here.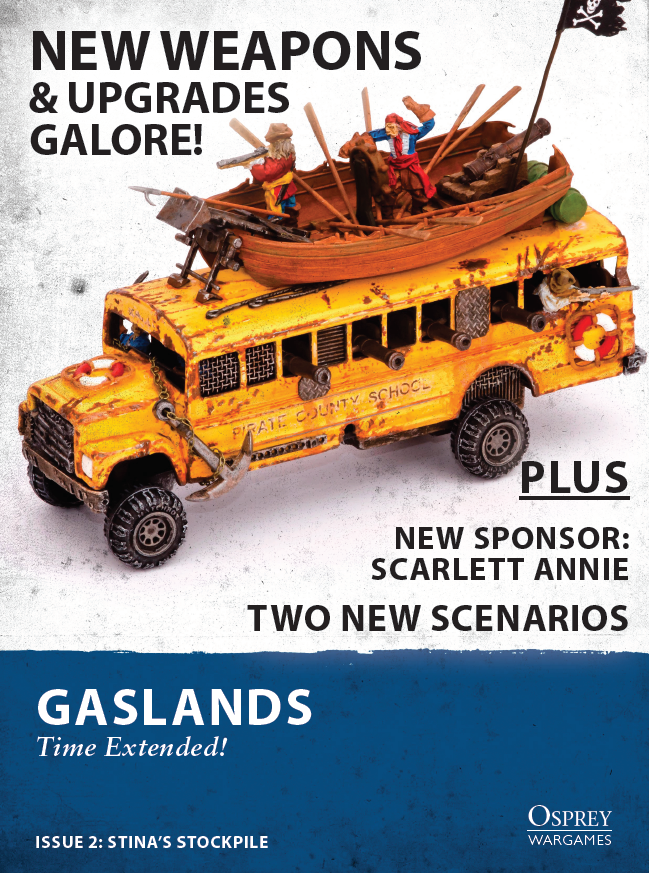 Remember to keep an eye on the Gaslands website to see how you could submit your Gaslands creations for the next issue of Time Extended!