This April we're steering through World War II and into the so-called Toyota War with our new releases. Today on the blog, we're giving you your monthly sneak peek at what's to come, by showcasing some of the artwork in our upcoming books.
Brittany 1944 by Steven J. Zaloga
Illustrated by Darren Tan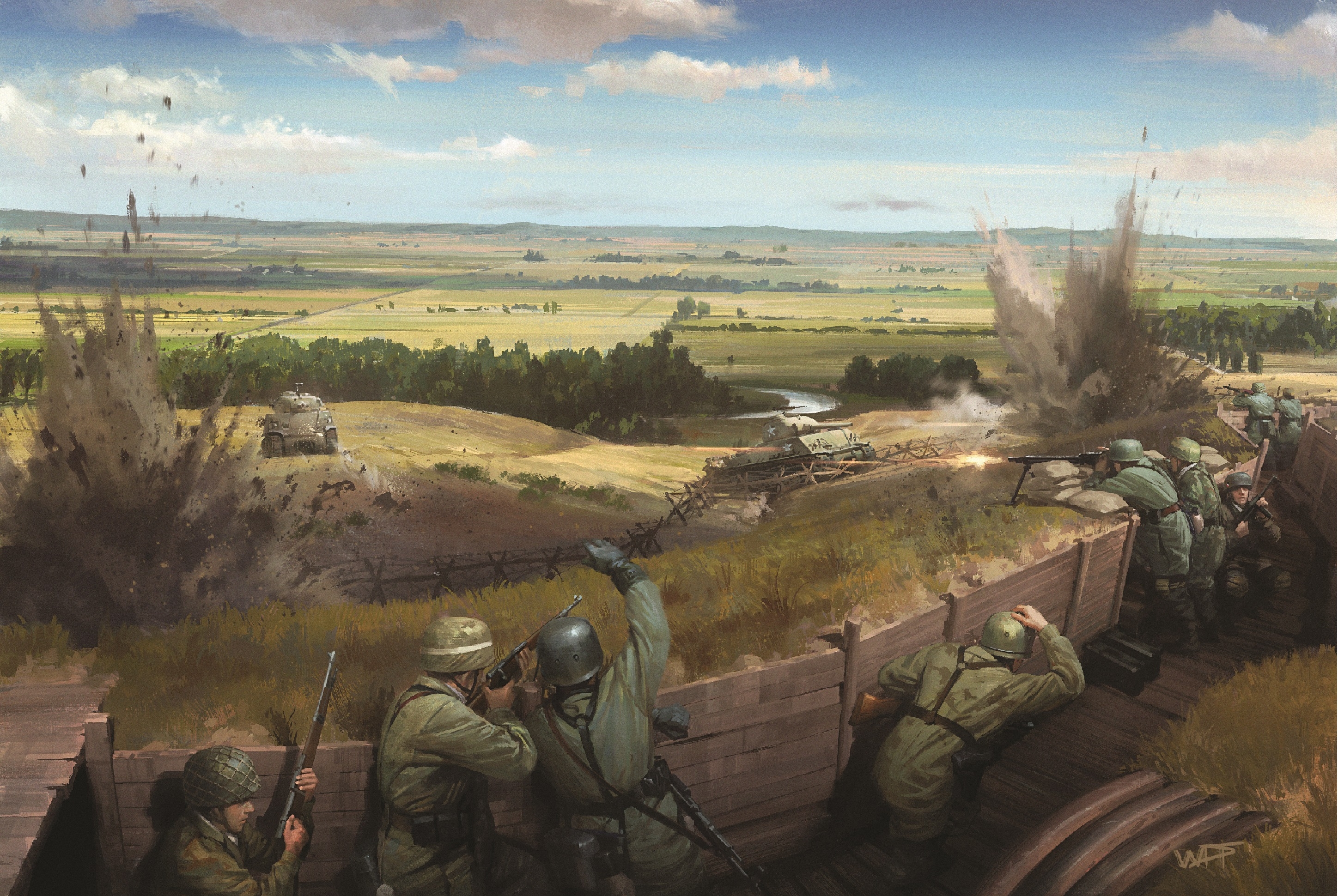 This plate is from Campaign 320: Brittany 1944, which tells the fascinating story of one of the key battles for German-occupied France. The scene featured here depicts the Battle for Hill 103, which lasted from 26 August–3 September 1944. The attack on 27 August was supported by M4 medium tanks, which can be seen in the background. Whilst this attack failed to secure the hill, a night attack would later help push the German paratroopers off the summit, and aid the later victory on 3 September.
Technicals by Leigh Neville
Illustrated by Peter Dennis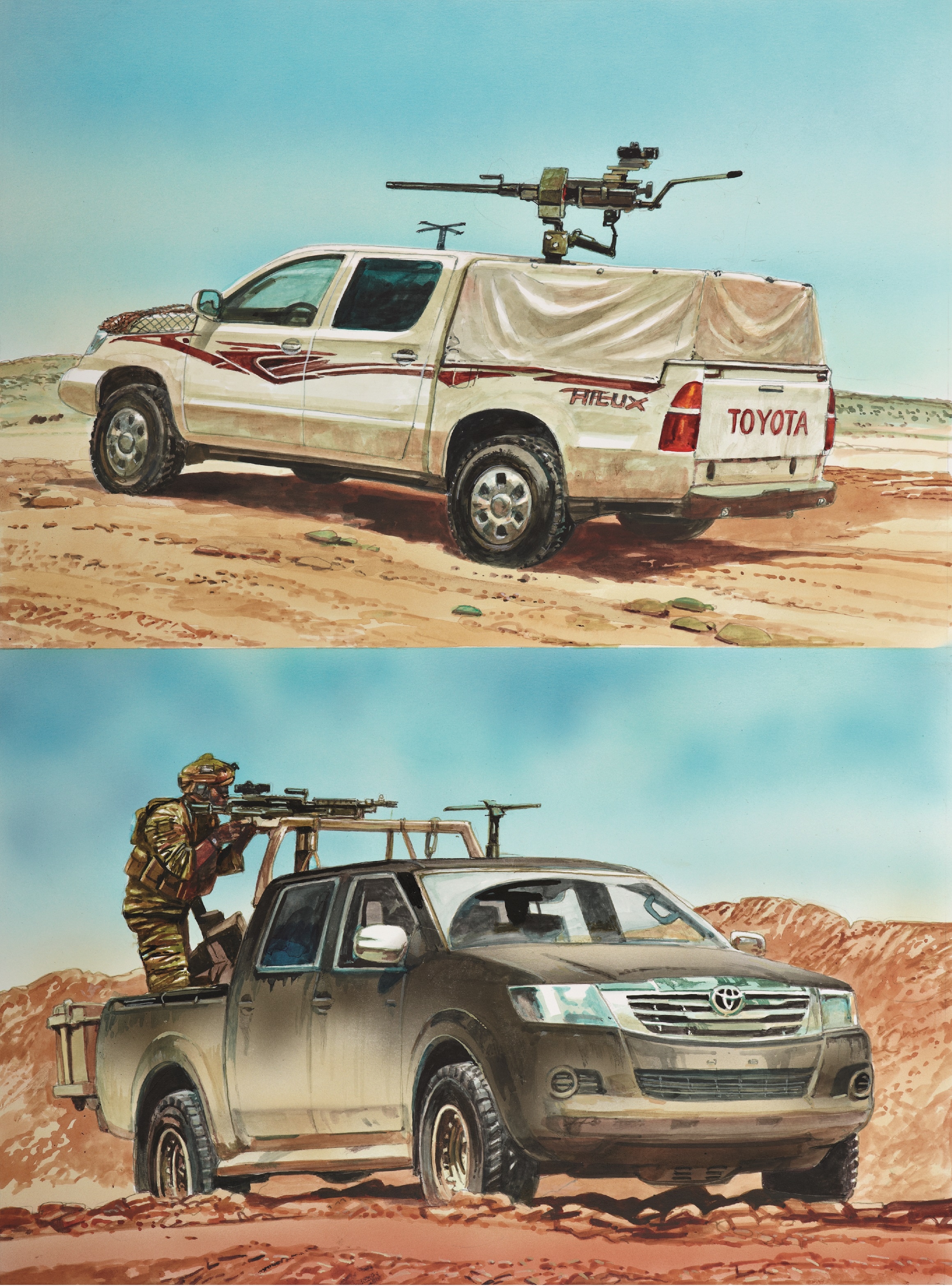 This second plate is from New Vanguard 257: Technicals, which focuses on the armed pick-up trucks that have become the most ubiquitous military land vehicle of recent years. The top technical of a modified Toyota Hilux is based on sightings during 2015 and 2016 in Libya, manned by a Western SOF. The modifications here feature self-recovery winches, camouflage nets, and a custom WMIK-style 'cage' in the rear, which holds supplies. The second modified Toyota is based on those seen in Iraq and Syria, in which the cruiser has been fitted with a permanent satellite communications antennae and stowage racks.
Short Stirling Units of World War 2 by Jonathan Falconer
Illustrated by Chris Davey

This final plate from Combat Aircraft 124: Short Stirling Units of World War 2. This aircraft, the Stirling IV EF446/8E-O of No 295 Sqn, had originally served with No 90 Sqn in 1943 as a Mk III before its conversion into a Mk IV, after which the Stirling passed briefly to No 570 Sqn (8Z-O, 19 July 1944) before joining No 295 Sqn (as 8E-O, on 3 August), where it bore the name Goofy II and associated artwork. It flew five successful missions during Operation Market Garden between 17 and 23 September 1944m and Varsity on 24 March 1945. The nose of the aircraft featured the Disney character Goofy, along with a nine-bomb log in yellow. EF446 was also struck off charge on 5 June 1947.
Click here to pre-order, and to see what else is being published this April. Remember to let us know which book you're looking forward to in the comments!