This year, across the UK, we have been marking the centenary of the Royal Air Force, with a great selection of new books uncovering the awe-inspiring and daring histories of RAF pilots, and with events across the country honouring the servicemen and women.
When is the RAF100 flypast?
Tomorrow, 10 July 2018, the largest concentration of military aircraft in recent memory takes to the skies of London to mark this monumental anniversary, which will include an incredible display over the Mall and Buckingham Palace.
The flypast will begin to form over Suffolk to the west of Ipswich at around 12.45pm, before making its way over Colchester and Chelmsford.
What is it?
Approximately 100 jets, helicopers and aeroplanes will be taking part, including Spitfires, the Red Arrows and moden aircraft, so this is sure to be a breathtaking, once-in-a-lifetime display. See below the list from The Royal Air Force on which aircraft are due to take part. It's certainly not one to be missed!
Make sure you're following Osprey Books on Twitter to see some of the incredible scenes from the day.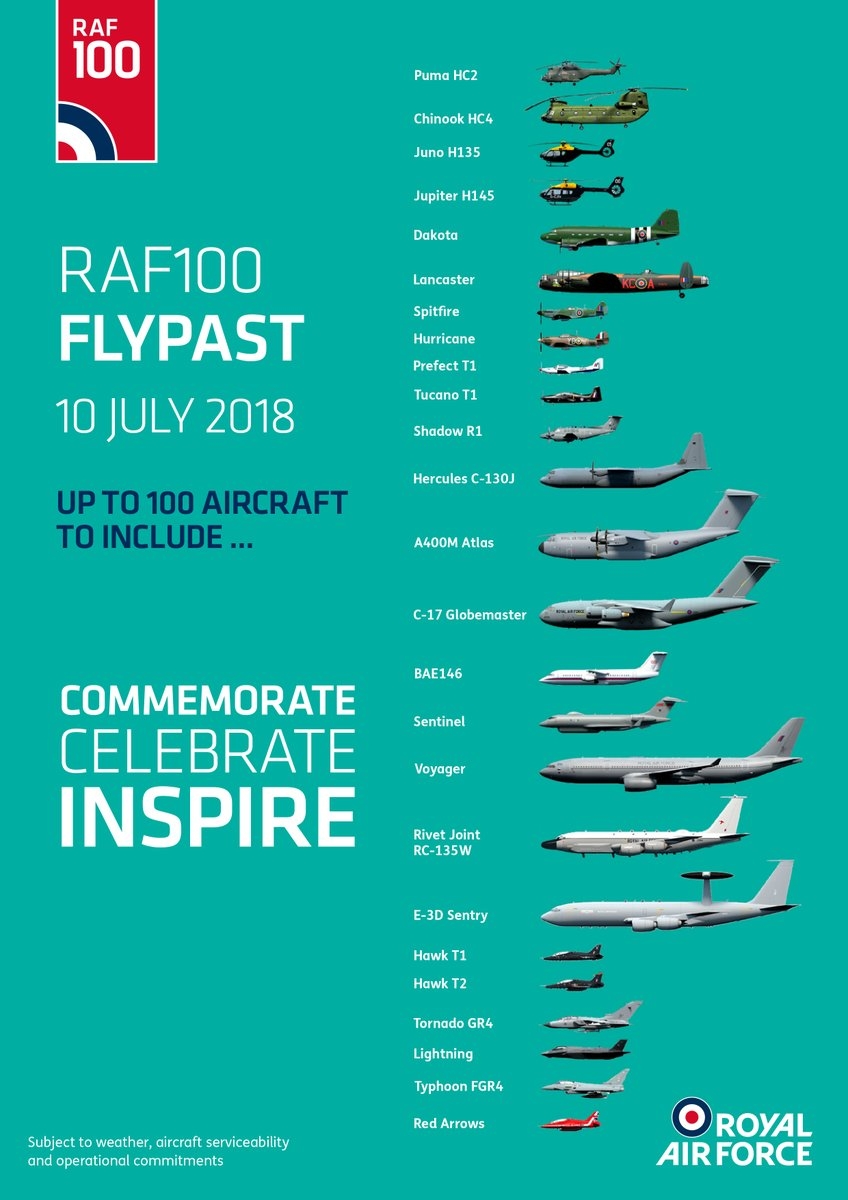 Source: The Royal Air Force
The event marks the start of the RAF100 Aircraft tour, which travels to Newcastle, Northern Ireland, Birmingham, Glasgow and Manchester, and you can discover more of the amazing events going on up and down the UK, by clicking here.
Read more about the RAF's incredible history