Coming in February 2020, Letterpress is a quick-playing card game of words for 1-6 players, where the savviest wordsmith takes the day.
Designed by Robin David, the game sees players attempt to beat their opponents by creating the highest scoring words over a series of rounds, building up to a thrilling finale where the winner takes all! As the game progresses, players will add new letters to their collection, giving them more options as they head towards the final round.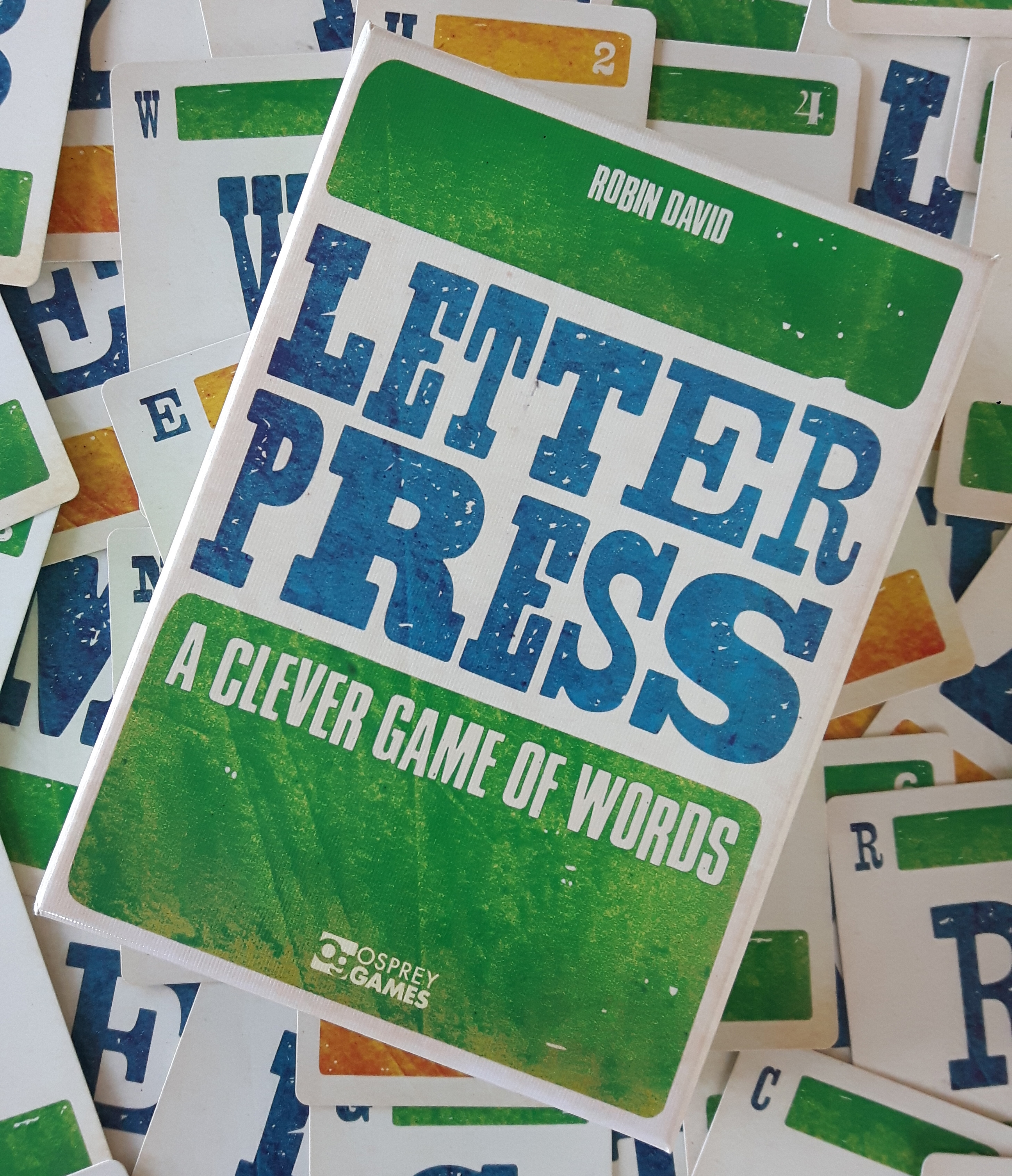 Speaking about the game, Games Developer Filip Falk Hartelius said "Letterpress condenses the fun of the genre's classics into a thoughtful 20-minute package. Travel-sized and accessible, it makes for a great complement to any game collection."
***
Johannes Gutenberg has given us letterpress printing, but it's up to you to master it!
Compete with your rival wordsmiths to craft the most impressive words and win first pick of letters to add to your collection. Choose wisely, for your opponents will claim any letters your leave behind, and the palyer who uses their collection to greatest effect will spell victory.
Playable by up to six players, with solo rules pitting you against the industrious rotary printer, you will construct words, complete challenges, and collect rewards in this clever game of words.
About Robin David
Robin David is a writer, game designer, and educator. Outside of those, he enjoys cycling, martial arts, and baking. He likes games that challenge assumptions and expectations, with unique twists on established mechanics. Robin currently lives in Dublin, Ireland.
About Osprey Games
Osprey Games is the dedicated games division of Osprey Publishing (part of Bloomsbury Publishing plc) and publishes a wide range of wargames, card games, and board games. Launched in 2014, the company has produced an array of critically acclaimed titles, including Frostgrave: Fantasy Wargames in the Frozen City, Bolt Action, Odin's Ravens, Wildlands, and The Lost Expedition.