Ahead of the release of his latest book for Osprey, The Elite: The A–Z of Modern Special Operations Forces, we asked author Leigh Neville to tell us about some of the units included in The Elite. In this series of five blog entries, Leigh looks at his personal top five military or police special operations forces (SOF).

Number 5
1st Special Forces Operational Detachment – Delta (Airborne)
Better known to most readers as Delta Force or simply Delta, this US Army unit, like the British SAS, is the standard by which all others are judged. Originally created in 1977 as a hostage rescue unit, Delta has evolved over the years and now conducts the full spectrum of special operations including direct action assaults, covert reconnaissance and surveillance, mentoring and training partner forces, and all aspects of counter-terrorism.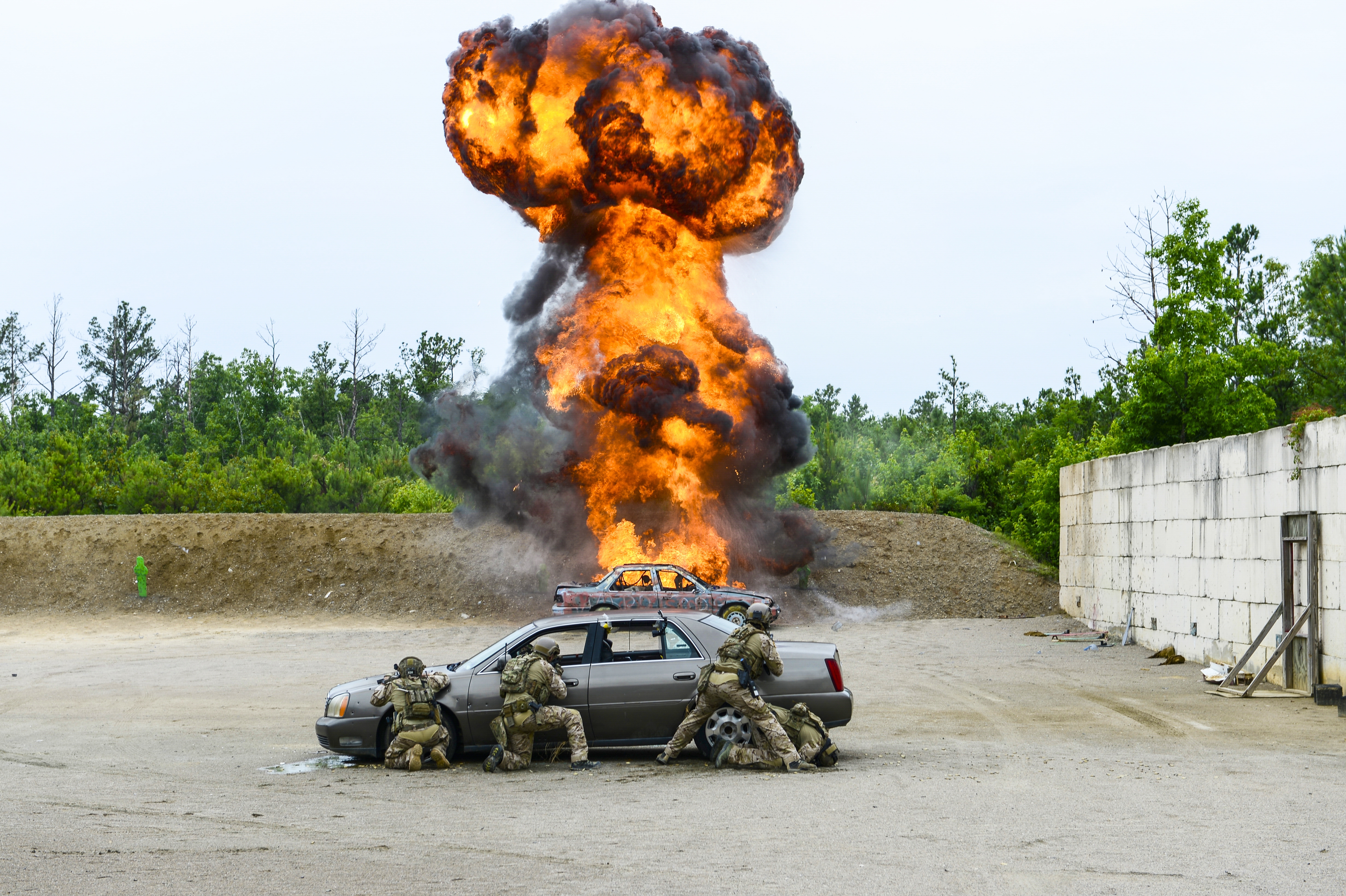 Army special operators engage an enemy vehicle during an exercise at Delta's home, Fort Bragg, in 2017
Delta's experiences in Iraq are now the stuff of legend. Together with elements from the US Army Rangers and Special Forces, Navy SEALs, and British special operators from the Special Air Service (SAS) and Special Boat Service (SBS), it engaged in what is commonly referred to as 'an industrial-strength' counter-terrorism campaign against al-Qaeda in Iraq and later the Islamic State of Iraq. Conducting multiple missions every night, Delta was largely responsible for the demise of the terrorist group by 2010.
As we now know, the Islamic State of Iraq became Islamic State of Iraq and the Levant as the terrorists began rebuilding their organisation following the drawdown of SOF in Iraq. Eventually the so-called Islamic State Caliphate was established in 2014, taking control of large swathes of Iraq and Syria. At this point Delta returned to the fight as the Expeditionary Targeting Force under Task Force 27, the Joint Special Operations Command's forward-deployed counter-terrorist task force which was also active in Afghanistan, Yemen and Libya to name but a few.
The Delta-led Expeditionary Task Force was committed to decapitation strikes against Islamic State leadership and logistics targets, attempting to destroy the organisation through kill or capture missions ranging across Iraq and Syria. It was this unit that conducted Operation Kayla Mueller on 27 October 2019, which ended in the death of the leader of Islamic State, Abu Bakr al-Baghdadi. Incidentally the mission was named in remembrance of an American hostage who was held, tortured and abused by Islamic State and ultimately tragically killed in a Jordanian air strike.
That operation highlights exactly why Delta is so good at what it does. Managing to infiltrate by helicopter deep into north-west Syria, it offered al-Baghdadi the chance to surrender before conducting explosive breaches to enter his compound. Armed combatants, reportedly including two of al-Baghdadi's wives wearing suicide bomb vests, were shot and killed whilst others were captured. Some eleven children were safe-guarded by Delta until they could be handed over to locals.
Al-Baghdadi himself fled into a tunnel, taking several children with him, apparently as human shields. With Delta's Combat Assault Dogs, Belgian Malinois, on his heels, the terrorist leader detonated his own suicide vest, killing himself and the children rather than face capture. Delta then conducted a textbook search of the compound for intelligence known as a sensitive site exploitation before boarding helicopters for the return journey to Iraq.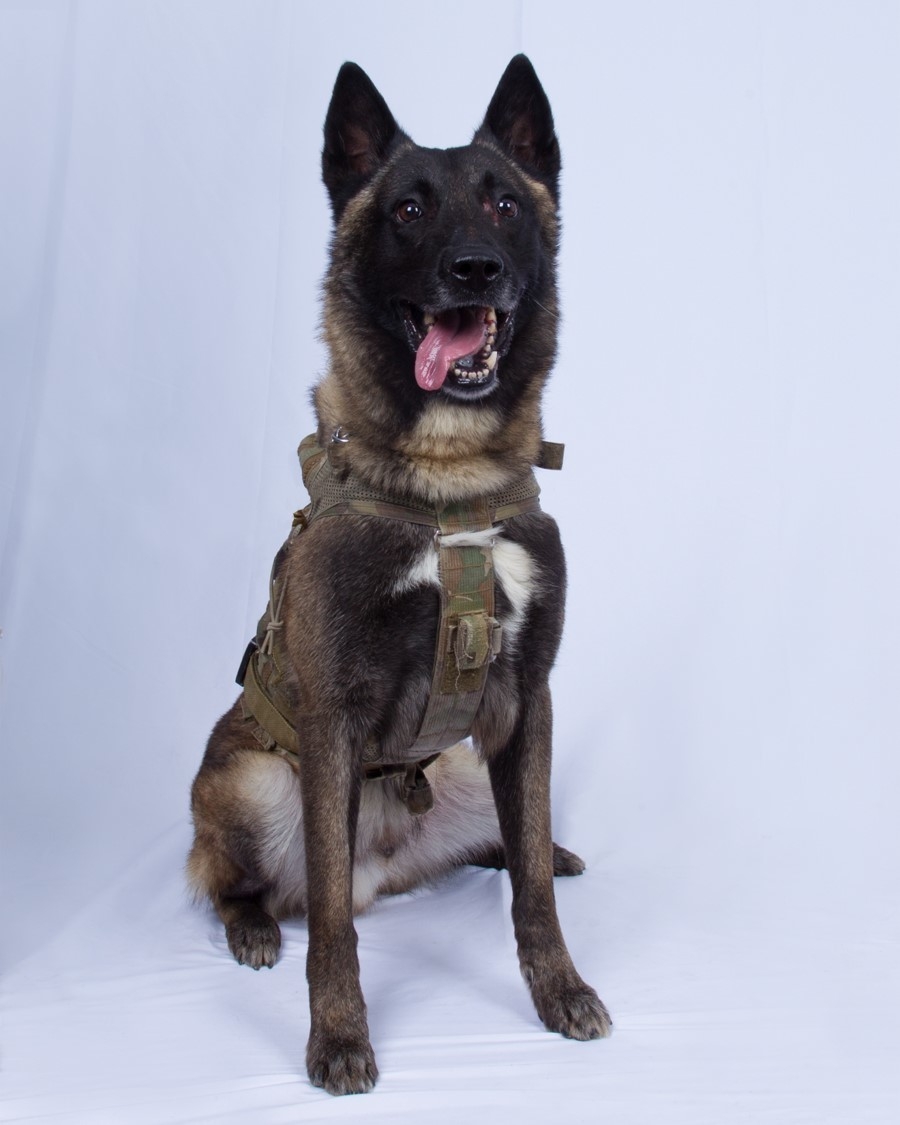 Conan, the Belgian Malinois Combat Assault Dog (CAD), made famous from the al-Baghdadi operation
Delta was in fact one of the first US units to institute a military working dog programme (although the Rangers largely pioneered their use in special operations), deploying to Iraq in 2003 with specially designed air-conditioned kennels transported on Pinzgauer 6x6 vehicles. Delta was also at the forefront of the inclusion of women operators, who undergo a variant of the Operator Training Course and serve in what is now known as G Squadron, the unit's home for what was once called the Operational Support Troop tasked with undercover reconnaissance missions into hostile areas.
The unit is one of the most versatile and mature (in all respects of the term) within the US military. Anecdotally it has been claimed that Delta shoots more rounds annually than the total of the rest of the US Army. Known for their physical endurance and intelligent approach to operational challenges, Delta operators would rather sit on a mountainside surveilling a target for weeks to ensure they get the right man rather than charging in, all guns blazing. 'Tactical patience' is their byword, but when operations go kinetic, they are the best in the business.
The Elite: The A–Z of Modern Special Operations Forces publishes 28 November 2019. Preorder your copy here.