Ahead of the release of his latest book for Osprey, The Elite: The A–Z of Modern Special Operations Forces, we asked author Leigh Neville to tell us about some of the units included in The Elite. In this series of five blog entries, Leigh looks at his personal top five military or police special operations forces (SOF).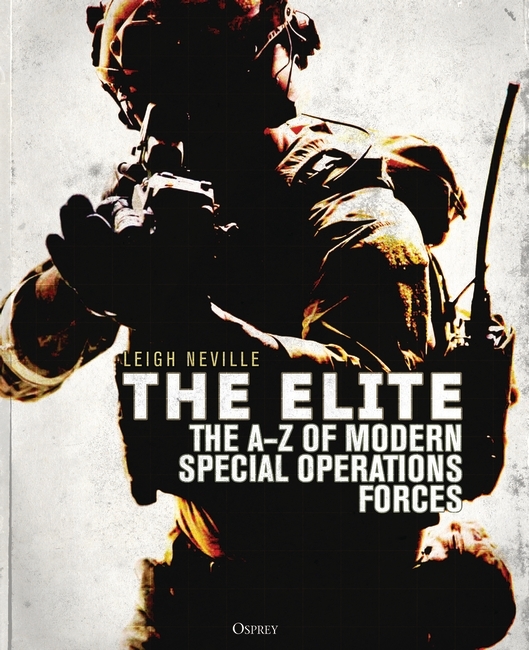 Number 2
Sily spetsial'nykh operatsii (Special Operations Forces)
One of the most newly established units on the global stage, and one of the most interesting, is the Russian sily spetsial'nykh operatsii or SSO, which translates as Special Operations Forces. Russia is well-known for its Spetsnaz (Special Purpose or Special Designation) units which became synonymous with Russia's decade long engagement in Afghanistan. These units still exist in various forms across most Russian intelligence and military organisations, however they generally perform a raiding or 'shock troop' role (with the exception of the Federal Security Service's specialist units that focus on counter-terrorism and covert operations).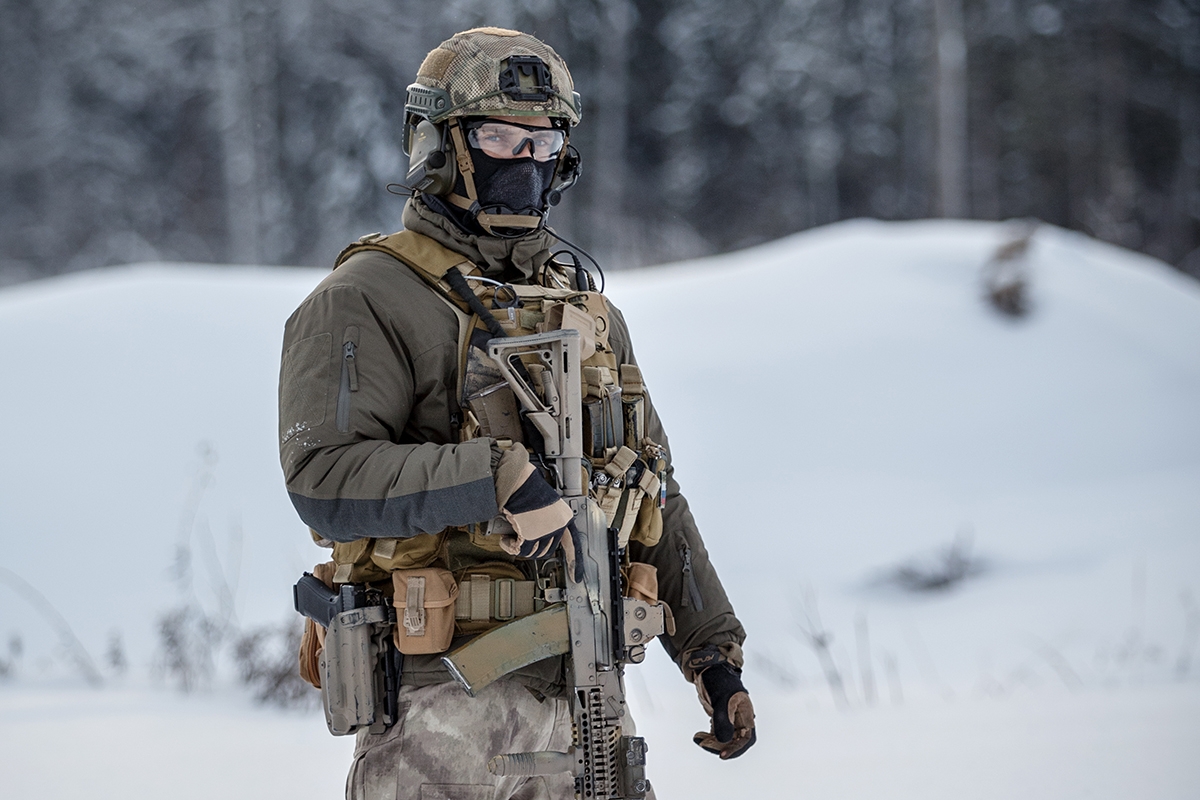 An SSO operator on recent exercises. Note the Glock pistol and rails, M4 style stock and combat optics on his AK-74M.
The SSO, however, were established in 2012 as a direct contemporary of Western units such as the British SAS and are even organised into 'departments' which mirror the 'squadron' structure within the SAS or Delta Force. SSO, under the command of the Komandovanie sil spetsial'nalnykh operatsii (KSSO) or SOF Command, are trained to operate covertly with 16-man elements (the equivalent to an SAS 'Troop') specialising in mountaineering, small boats and combat diving, and parachuting along with dedicated elements trained in sniping and close personal protection.
SSO operators have seen extensive combat in Syria since 2015, with a Russian officer noting that their role included '… reconnoitring targets for Russian airstrikes, providing targeting information for the bombers, and conducting other special missions.' These 'other special missions' appear to have included mentoring pro-Assad forces and Iranian-supported Hezbollah units. They are also rumoured to have undertaken 'kill or capture' missions against high-value targets within Islamic State and anti-Assad groups.
In January 2018, SSO were deployed to hunt down the insurgents responsible for an indirect fire attack on the Russian-controlled Khmeimim Air Base in north-west Syria that claimed the lives of two Russian service members. According to the Russian military, 'During the final stage of the operation, a group of Russian Special Operations Forces established the location of the subversive group of militants near the western border of the Idlib province. Upon the terrorists' arrival at the facility where they were preparing to board to a minibus, the entire sabotage group was destroyed by a Krasnopol high-precision artillery shell.'
In another mission in November 2016, a 16-man element was tasked to '… conduct recon and localise concentrations of terrorists and equipment to guide our aircraft. We took up positions and went to work' in Aleppo Province. The SSO team guided in Russian airstrikes until their position was discovered by al-Nusra insurgents and targeted by indirect fire and later an armoured SVBIED (suicide vehicle-borne improvised explosive device) built upon a captured Syrian BMP-1 infantry fighting vehicle.
The SSO engaged and destroyed the SVBIED: '… the shakhid-mobile [SVBIED] was led by a bulldozer covered by 3-4 layers of steel plates, with sand between them. The shakhid-mobile followed. We took up a position on the right flank, the Kornet [9M133 anti-tank guided missile] operator hit the BMP with the first shot. The explosion was such that it took out the bulldozer too.' The SSO Kornet operator later destroyed an insurgent tank and a 'heavy technical' mounting a ZU-23 anti-aircraft gun.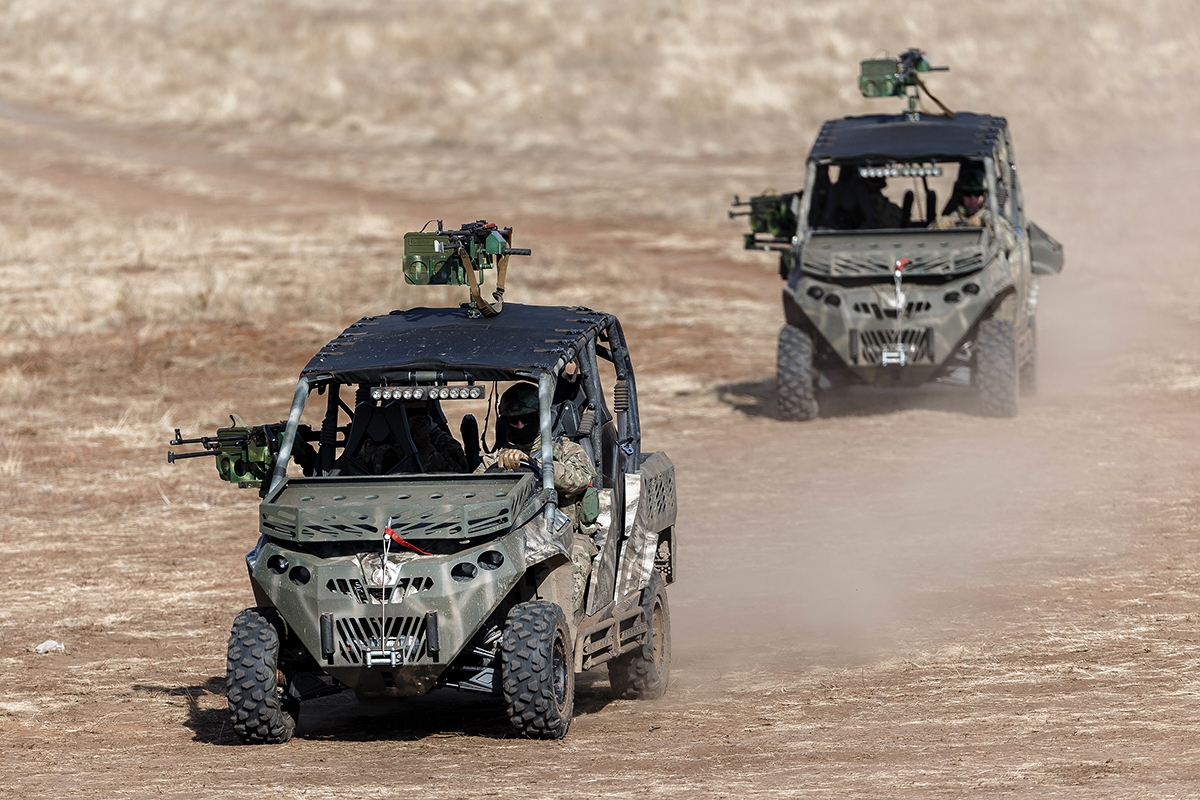 A pair of SSO Chaborz M-3 rough terrain 'dune buggies' in action on a recent exercise.
Due to the nature of their operations, SSO have an enviable budget (in Russian terms) and are equipped with a range of both domestic and internationally produced weapons and equipment. For instance, it's not unusual to see SSO snipers using Austrian-manufactured SIG-Sauer SSG08 sniper rifles or the German Heckler and Koch MR308 (MR762), the civilian variant of the HK417. Their standard issue pistols are Austrian Glocks and they dress in copies of Western camouflage patterns such as MultiCam and ATACS-FG. They have also followed Western units in employing a range of civilian pick-up trucks and the domestically manufactured Chaborz M-6 rough terrain vehicle.
Check out Leigh's previous blog posts about his third, fourth and fifth picks.
The Elite: The A–Z of Modern Special Operations Forces publishes 28 November 2019. Preorder your copy here.