Next month sees the publication of Bolt Action: Campaign: Mariana & Palau Islands, the latest instalment in the award-winning Bolt Action series, providing players with all the rules they need to recreate the fierce battles of Saipan, Peleliu, Guam, and many others.
On the blog we're looking at some great resources for painting your Bolt Action Imperial Japanese Infantry, available from the Warlord Games webstore.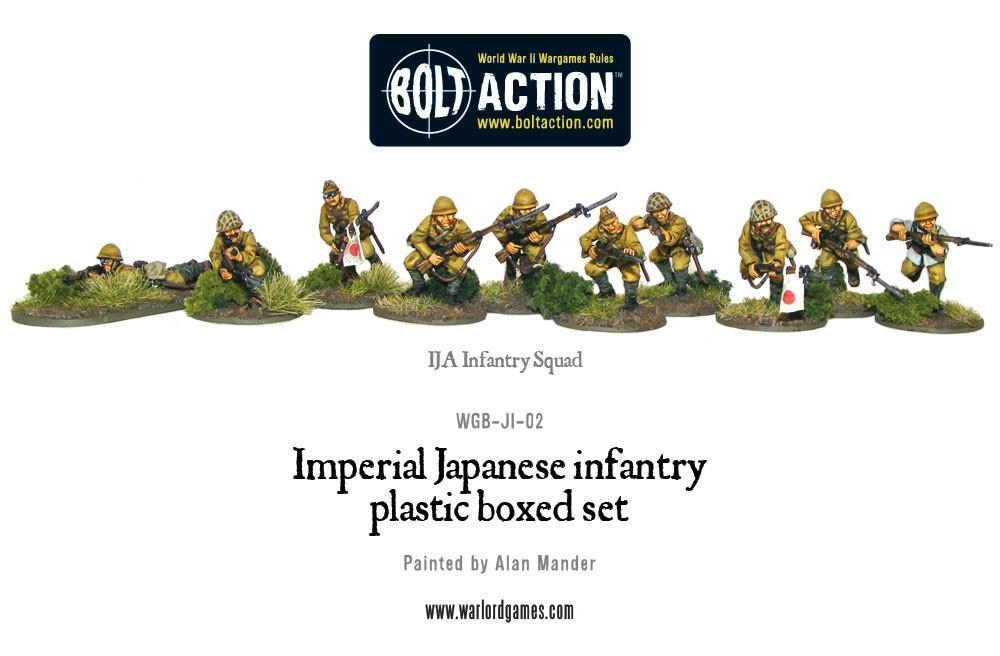 The plastic box set contains enough parts to make 30 plastic Japanese infantry armed with a wide range of equipment.
Order from the Warlord Games Website
Wondering how to go about painting these miniatures? Check out this fantastic tutorial video from Pete the Wargamer.
As a reference, you can also take a look at this image and extract from Men-at-Arms 369: The Japanese Army 1931 – 45 (2).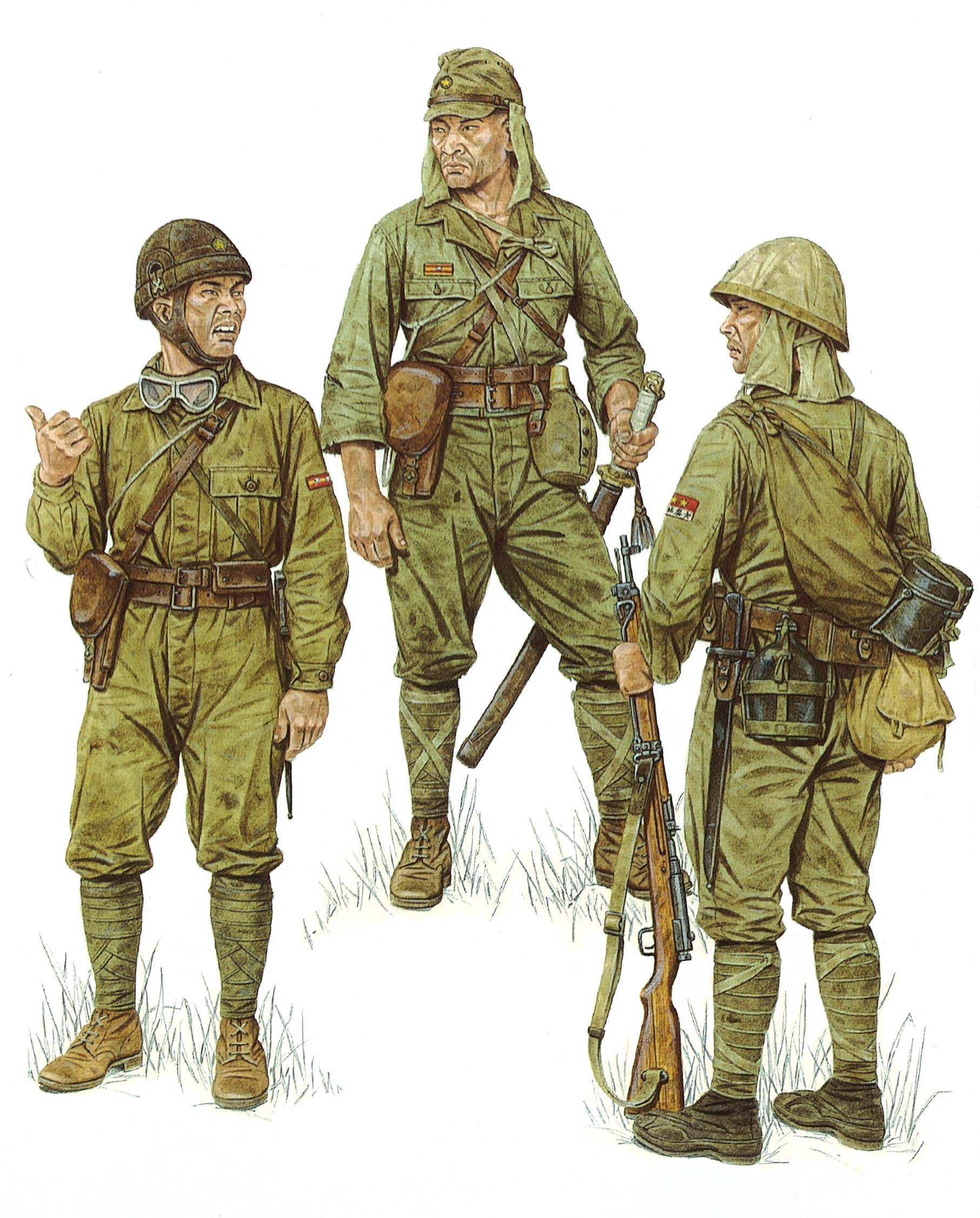 Left: Sergeant, tank crewman, 2nd Armoured Division; Luzon, Philippines, January 1945
He wears the summer version of the tankers' overalls, a one-piece garment of lightweight cotton. The rank of gun-so is worn on the left sleeve (although it might also be worn on the collar). His canvas-covered cork crash helmet, adjusted by means of laces at the side, gave adequate protection against knocks and jolts inside the moving tank despite its light weight – although it obviously offered no ballistic protection. Woollen puttees are wound round the legs of the tank suit, above standard brown leather ankle boots. Around his neck he wears a pair of tankers' goggles; his sidearm is an elderly Type 26 revolver, first issued in 1893 – and note its lanyard cord worn diagonally round the torso. Oddly for a tank crewman, he also carries a bayonet as a weapon of last resort. This divison's 6th, 7th and 10th Tank Regts, mainly equipped with 200-plus 47mm Type 97 kai Shinhoto Chi-Ha tanks, were destroyed piecemeal in a series of dispersed actions in late January – Early February.
Centre: 2nd Lieutenant, 54th Infantry Division; Sittang River, Burma, July 1945
This division was the main remaining element of 28th Army; trapped west of the Sittang by the rapid advance of the British 14th Army, they tried to break out of Allied encirclement, but only about a third of them got across the river. This officer's appearance is in fact unusually smart for one of the survivors fighting their way through the jungle; most of the division were in rags by the end of the operation. His tropical combat uniform is conventional. His breeches are worn with woollen puttees and officers' brown ankle boots. The rank patch for sho-I is attached above his right breast pocket instead of on his collar. His steel helmet is carried on his back, fastened across his chest by means of its untied tapes. Not the officers' felt-covered water bottle with cup; the pistol lanyard worn around his torso; and two waist belts for his Type 14 pistol and Type 98 sword. The latter's grip is protected by a white cloth cover.
Right: Private 1st Class, 10th Infantry Division; Luzon, Philippines, January 1945
This illustrates the type of field equipment used by many soldiers in the later years of the war. The canvas holdall was worn around the body as a substituted for the old-fashioned knapsack; two long tapes crossed on the chest. His other equipment comprises a gasmask bag, a later model water bottle, and a metal mess tin which is attached to the holdall by cotton tapes. At the back of the leather belt note the third, larger ammunition pouch for 60 rounds. On the left sleeve of his tropical shirt he wears a single rank bar with a name tag underneath. His helmet has a canvas cover, and is worn over his field cap, complete with sun flaps. His footwear are tabi shoes with separated big toes. He is armed with the popular 7.7mm Type 99 'short' rifle.
Interested in exploring this theatre in your games of Bolt Action? Order your copy of Bolt Action: Campaign: Mariana & Palau Islands today