We are deeply saddened to hear of the passing of respected author and historian Carlo D'Este on 22 November 2020. Osprey is honoured to have published his chapter on Colonel George S. Patton, Jr. in our recent book, Pershing's Lieutenants: American Military Leadership in World War I. Fellow contributor, Colonel Jerry D. Morelock, U.S. Army (ret) has kindly written a tribute to Carlo, which can be read below.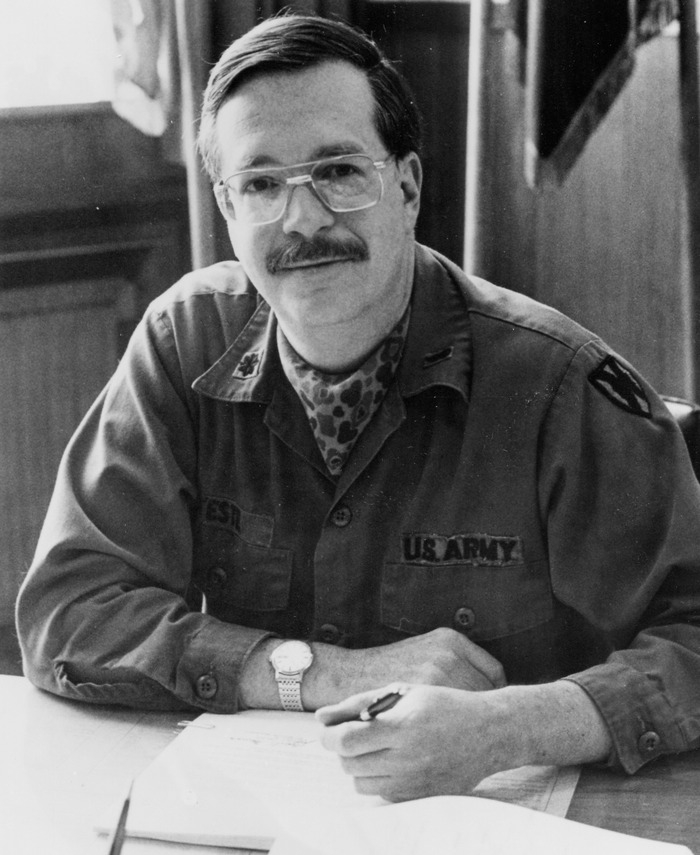 Carlo D'Este, renowned military historian and award-winning biographer, whose 20-year U.S. Army career included two Vietnam tours, died suddenly at age 84 in his Cape Cod home in Mashpee, Massachusetts on November 22, 2020. He was the author of the chapter on General George S. Patton in Osprey's recently released book, Pershing's Lieutenants: American Military Leadership in World War I.
Born in Oakland, CA, in 1936, D'Este graduated magna cum laude in 1958 from Norwich University in Northfield, VT, America's oldest private military college and the "birthplace of ROTC." He was commissioned a second lieutenant in the U.S. Army, and during his 20-year active duty career as an Ordnance Branch officer, D'Este served in Germany, England and in Vietnam. After retiring as a decorated lieutenant colonel, he began a distinguished career as a historian/writer, most notably as a renowned chronicler of World War II, whose ten critically-acclaimed books on that subject include Decision in Normandy, Bitter Victory: The Battle for Sicily 1943, and Fatal Decision: Anzio and the Battle for Rome. Yet, D'Este's award-winning biographies of George S. Patton (A Genius for War), Dwight D. Eisenhower (A Soldier's Life) and Winston Churchill (Warlord) stand out as brilliantly-written, meticulously-researched accounts of the life, accomplishments and significance of those three giants of World War II history.
D'Este's stature as an unrivaled historian/biographer was recognized in 2011 when he was awarded the Pritzker Military Library's Lifetime Achievement Award in Military Writing which recognizes a living author for a body of work that has profoundly enriched the public understanding of American Military History. D'Este's significance goes well beyond his published works. In 1995, along with novelist W.E.B. Griffin (William E. Butterworth), D'Este co-founded the William E. Colby Military Writers' Symposium (now the Norwich University Military Writers' Symposium), a unique annual event that brings together authors and experts in military history, intelligence and current affairs to discuss pressing global concerns. A frequent guest speaker at the Army's Command & General Staff College, the Service War Colleges, and on television, D'Este was on the Department of the Army Historical Advisory Committee and the Eisenhower Memorial Commission. He also served as a Presidential consultant during World War II commemorations.
Jerry D. Morelock Col. U.S. Army (ret)