We're delighted to announce that in September we will be releasing Village Green: A Game of Pretty Gardens and Petty Grudges by Peer Sylvester, with artwork by Joanna Rosa.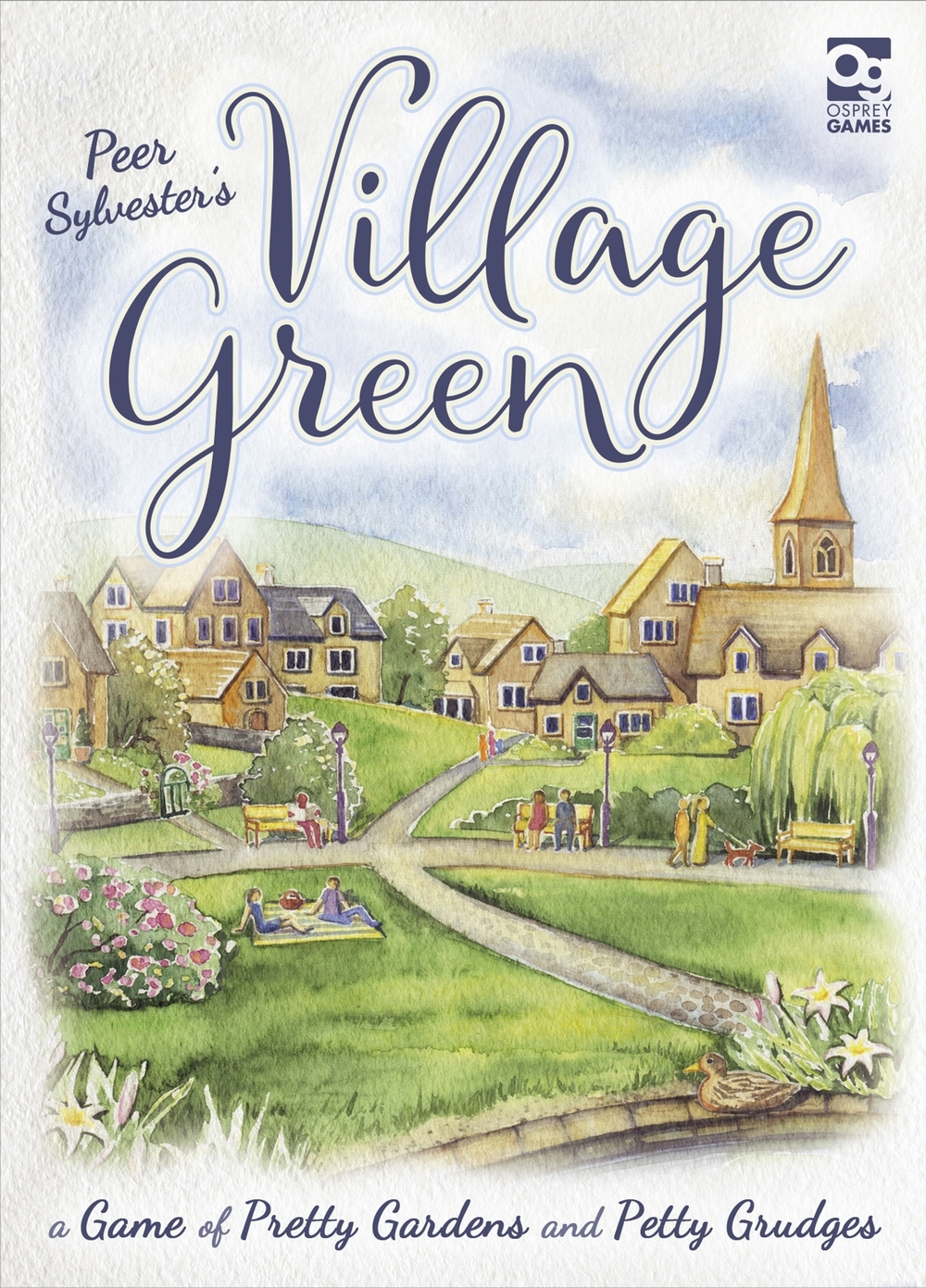 This light card game for 1-5 players puts you in charge of preparing your village for the upcoming Village Green of the Year competition. By creating the most impressive displays of flowers, trees, lawns, structures, and water features you can impress the judges, but you'll have to make sure you outscore your rival gardeners if you want to claim the most prestigious prize of all.
"My mom loves gardens and tile placement games, so I designed Village Green with her in mind" commented designer Peer Sylvester, "It's great to see the garden aspect really come to life through Joanna Rosa's artwork, and I'm sure my mom will be eager to play when she sees it. Hopefully many of you will be creating your village greens in September too!"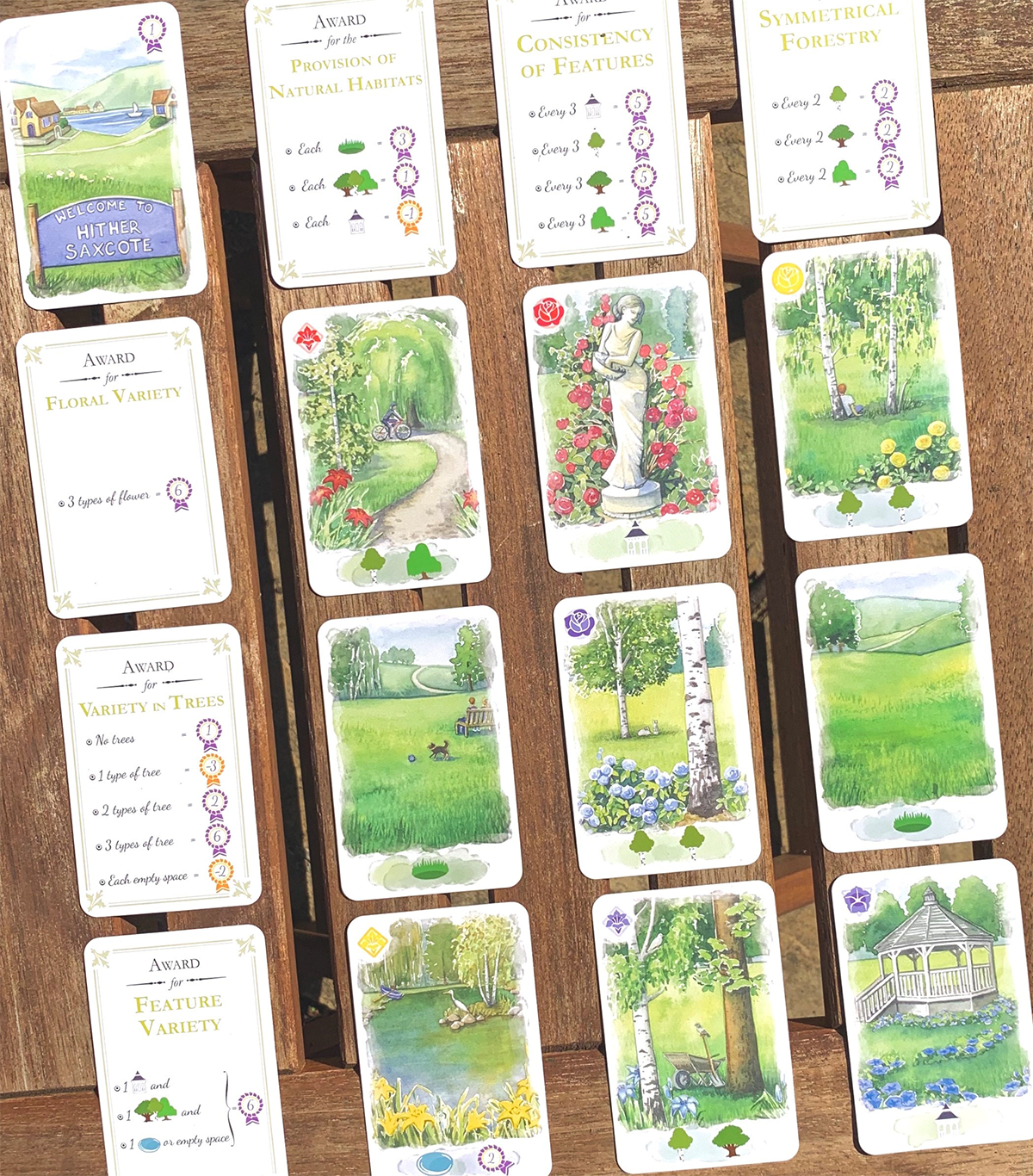 Speaking about the game, Senior Game Developer Filip Falk Hartelius said "Village Green, in true Peer Sylvester fashion, is deceptively simple. With rules as easy as 'pick a card, play a card', you'll quickly be able to jump into a beautiful world of flowers, trees, and ponds, but don't be fooled by its charming exterior - this little box has some bite to it! Fifteen minutes in you'll be scrambling for award nominations, regretting flower arrangements that had seemed 'just so' at the time, and cursing the neighbouring village for their audacity."
For a look at the rulebook, click here.
***
It's the first day of spring, and there's only one thing on everyone's mind – the Village Green of the Year competition! In just a few months, the judges of this prestigious contest will be visiting, and the village council have finally put you in charge of the preparations. With your newfound authority, you can show those snobs from Lower Aynesmore just what a properly orchestrated floral arrangement looks like!

In Village Green you are rival gardeners, tasked by your respective communities with arranging flowers, planting trees, commissioning statues, and building ponds. You must place each element carefully – time is tight and the stakes couldn't be higher! Split your days between acquiring and installing new features for your green and nominating it for one of the competition's many awards. Will your village green become the local laughing stock, or make the neighbouring villages green with envy?
Excited about this upcoming game? Preorder your copy today!