This April, we'll be publishing Bolt Action: Campaign: Stalingrad, giving you the rules, scenarios, troop types, and Theatre Selectors needed to refight the fierce Battle of Stalingrad. To help you prepare, we're looking at some of the 28mm miniatures available from Warlord Games, accompanied by some handy references to help you get them ready for the tabletop!
On the blog today we are looking at the PzKpfw III, a crucial element of Germany's armoured thrust into Russia and a valuable addition to your Bolt Action army.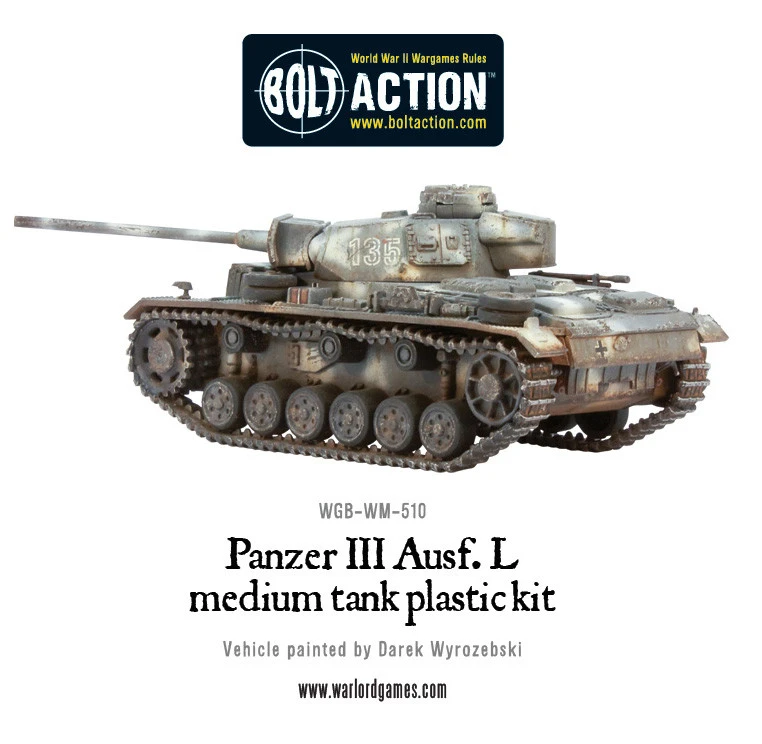 The Panzer III was one of the most numerous German tanks of the war, and was the mainstay of German armoured forces when they invaded France and the Low Countries, then later Russia. It was well armoured for the time and equipped with the 5cm KwK 38 or 39 L/42 cannon, the N variant having a 7.5cm KwK 37 cannon.
The boxed set contains one plastic vehicle kit.
For advice on how to paint this formidable machine, check out this great video from Pete the Wargamer. His channel features plenty of really useful videos to help you get your Bolt Action forces ready for battle.
If you're looking to gain a greater understanding of the Panzer III Medium Tank, take a look at New Vanguard 27: Panzerkampfwagen III Medium Tank 1936–44 by Bryan Perrett, with illustrations by David E. Smith, Mike Chappell, and Mike Badrocke. The illustration and extract below are from that book.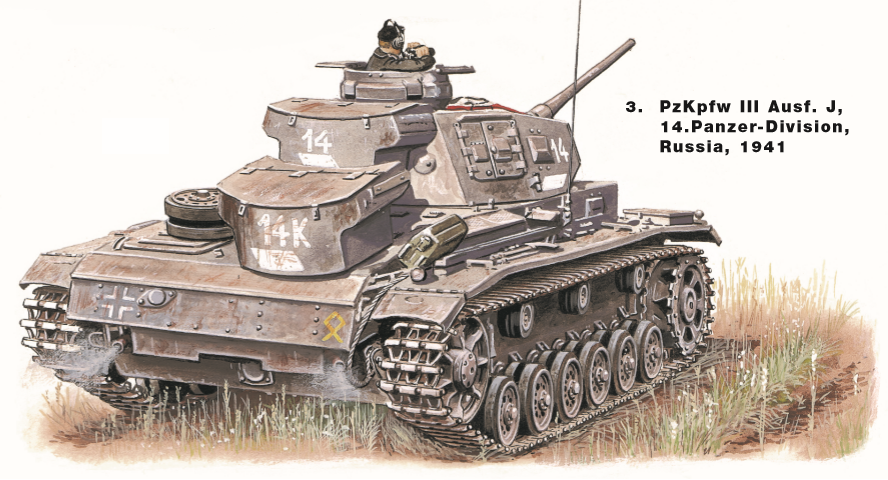 The all-grey scheme is enlivened by the rarely seen white Panzer rhombus marking on the turret sides and rear bin, beneath the vehicle number '14'. These markings are repeated on the spare turret bin lying on the engine deck. The 'K' probably indicates a company commander's vehicle. White outline crosses of the type standard for this period appear on the hull side and rear, and an air recognition flag is draped over the turret roof. The yellow divisional sign, similar to an Odalrune, is marked on the offside of the rear hull plate.
We hope that this has helped as you prepare for Bolt Action: Campaign: Stalingrad, publishing on 30 April. We'll have plenty more blogs exploring the history of the Battle of Stalingrad coming in the next few weeks.