In December, we ran a Scenario Creation Contest for Undaunted: Normandy, and we were thrilled to see so many of you flexing your creative muscles to put together some fantastic scenarios. We would like to thank everyone who took the time to take part, and for making choosing a winner so difficult for designers David Thompson and Trevor Benjamin.
We will leave it to them to announce the winner:
Trevor and I were so excited about judging the Undaunted: Normandy scenario design competition. We were fortunate to receive a ton of submissions from folks all across the world. Many of the scenarios had rich background information and introduced new ways to play with the mechanisms in the game. In the end, Trevor and I rated the scenarios on three criteria: thematic inspiration, scenario design innovation, and polish. The last of those three criteria — polish — was critical. If a scenario had major gameplay issues, we disqualified it, even if it introduce a novel idea.
Choosing a winner was very difficult for us, but one scenario stood out among the rest: Night Owls. I think we instinctively knew that it was the winner when after we finished our initial test, we wanted to play it again. Not just to test it, but because we enjoyed it so much. It produces tension throughout the scenario and presents multiple paths to victory, both in the board control and deck-management aspects of the game. These are the hallmarks of what Trevor and I feel are a great scenario.
Congratulations, Rafael!
- David Thompson and Trevor Benjamin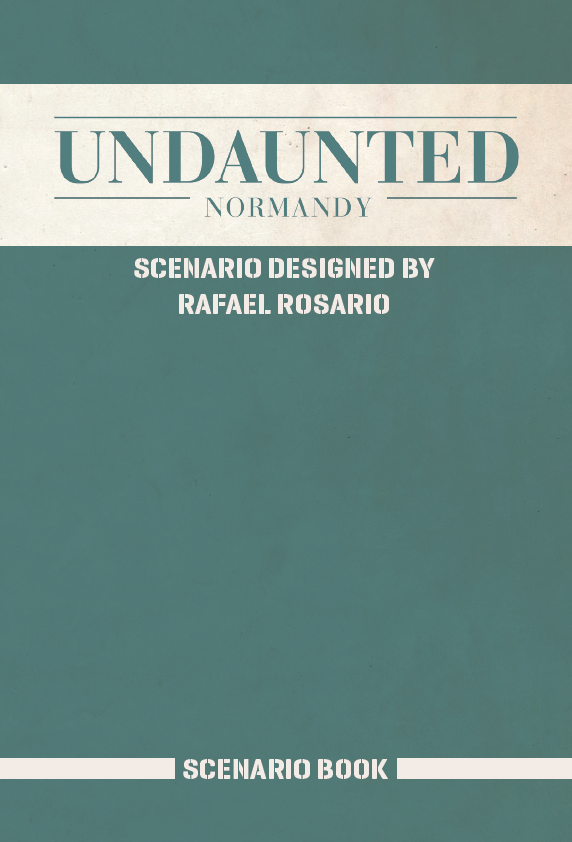 Click here to download the scenario.
Intrigued by Undaunted: Normandy? Order your copy today!