With many of us still unable to meet up with our usual gaming groups, we thought we'd take a look at ten games we've released that can be played solo! Check them out below and see if any of them catch your eye!
Village Green: A Game of Pretty Gardens and Petty Grudges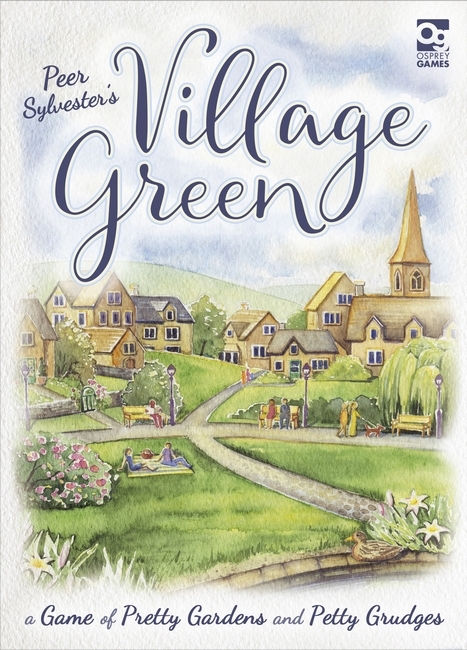 In Village Green you are rival gardeners, tasked by your respective communities with arranging flowers, planting trees, commissioning statues, and building ponds. You must place each element carefully - time is tight and the stakes couldn't be higher! Split your days between acquiring and installing new features for your green and nominating it for one of the competition's many awards. Will your village green become the local laughing stock, or make the neighbouring villages green with envy?
Join Mike DiLisio from The Dice Tower for a look at the solo mode for Village Green!
Letterpress: A Clever Game of Words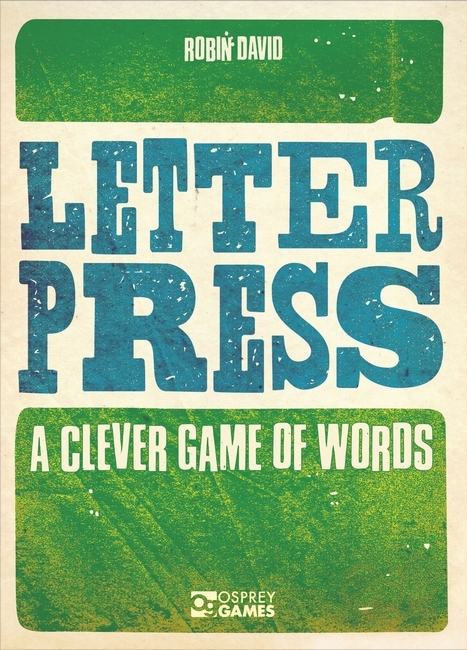 If you like word games, then Robin David's Letterpress: A Clever Game of Words could be the perfect game for you. Playable by up to 6 players, this quick card game has a solo mode that pits players against that classic villain – the Rotary Printer.
Over the course of 4 rounds you will be using your cards to create words, collecting cards as you go, with the fifth round seeing you attempt to create the highest scoring word you can to claim victory!
For a look at how the game works, check out this video from Watch It Played.
Frostgrave: Second Edition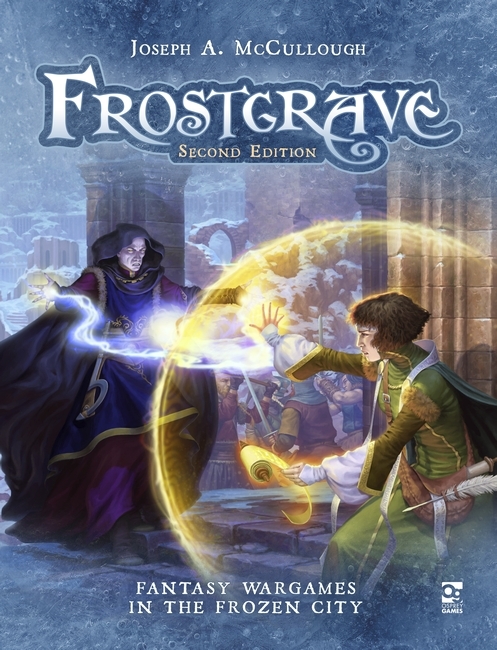 Explore the frozen ruins of Felstad with Joseph A. McCullough's multi-award-winning Frostgrave: Second Edition. You'll take on the role of a wizard leading his warband in search of treasure, power, and glory, but there are all sorts of creatures out there looking to put an end to your adventuring.
To help you play the game solo, you can download a sample section of Frostgrave: Perilous Dark, the solo/coop supplement. In the sample you'll find 3 solo scenarios and some advice for creating your own solo scenarios.
The Lost Expedition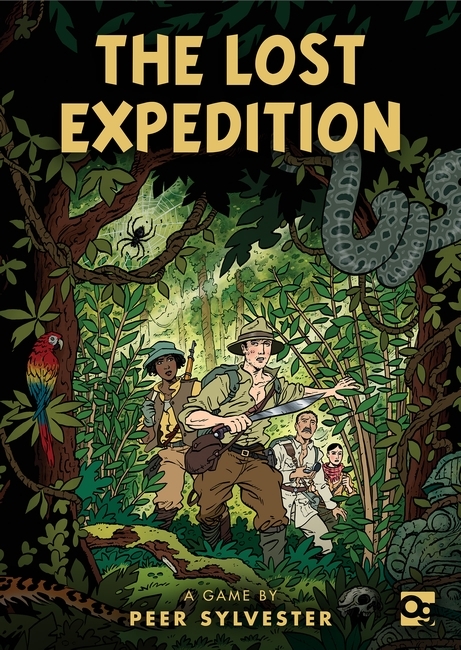 If you'd rather explore somewhere a little warmer, perhaps searching for the Lost City in the Amazon Rainforest would be more interesting? Peer Sylvester's The Lost Expedition, beautifully illustrated by the incredibly talented Garen Ewing, is an adventure card game for up to 5 players which can be played cooperatively, competitively, or as a solo game.
You'll be trying to guide a team of explorers through the rainforest to El Dorado, navigating the many pitfalls they encounter along the way – native tribes, ferocious animals, and the harsh environment could all spell disaster for your expedition. You'll have to make some difficult choices, and some of your explorers may be lost on the journey, but the Lost City is surely worth it?
The game also has an expansion – The Fountain of Youth & Other Adventures – that introduces 4 mini-expansions that can be used with the core game individually or all together to offer new challenges as you continue your adventure.
Curious about The Lost Expedition? Check out this review from Zee Garcia at The Dice Tower
The Men Who Would Be Kings: Colonial Wargaming Rules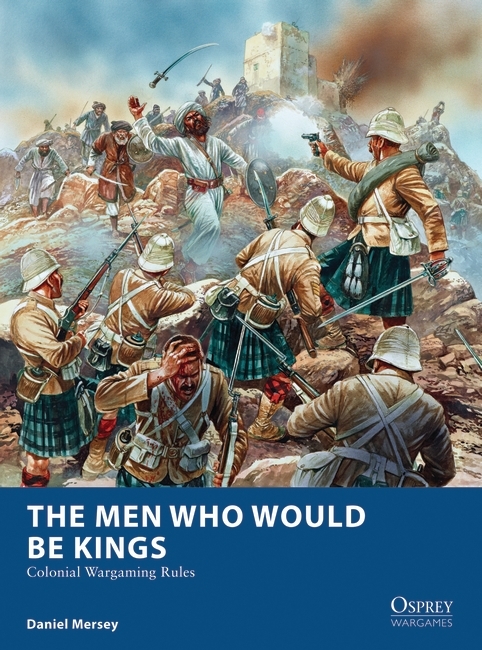 If you feel like venturing into the historical, then why not give The Men Who Would Be Kings a go? Written by Daniel Mersey, this wargame gives players the rules they need to fight small-scale skirmishes in the mid-late 19th century. The book includes rules for playing against Mr Babbage, an AI opponent that can be used when physical opponents are nowhere to be found!
Find out more about The Men Who Would Be Kings with this review from Little Wars TV.
Merv: The Heart of the Silk Road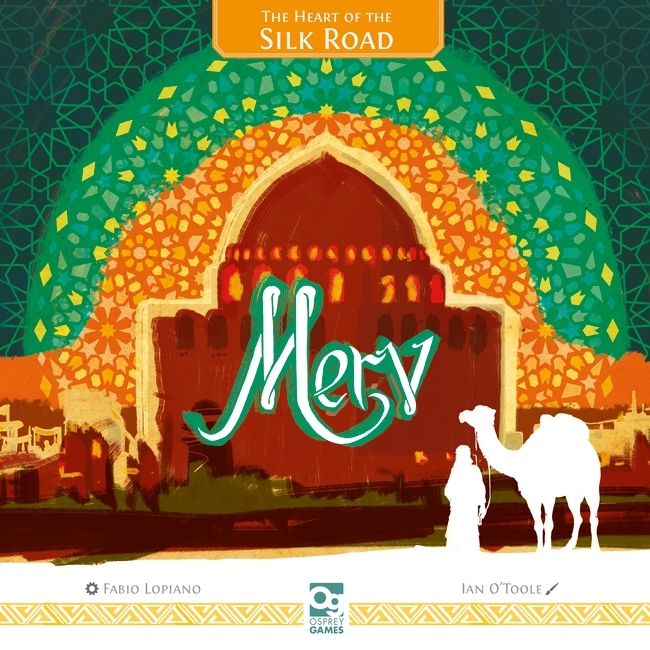 In Merv: The Heart of the Silk Road players are vying to amass power and wealth in the prosperous city at the centre of the land. Through careful court intrigue, timely donations to the grand mosque, and securing favourable trade deals, players attempt to redirect as much of that prosperity as possible into their own pockets.

Meanwhile, beyond the city walls Mongol hordes approach. If you help construct the city walls you give up on precious opportunities to build up your own stature, but leave it unprotected and you will burn with the city. Every decision is weighty and the consequences of each misstep are dire. Will you rise to prominence or fade into oblivion?
Join Paul from Gaming Rules for a full solo playthrough and tutorial.
Last Days: Zombie Apocalypse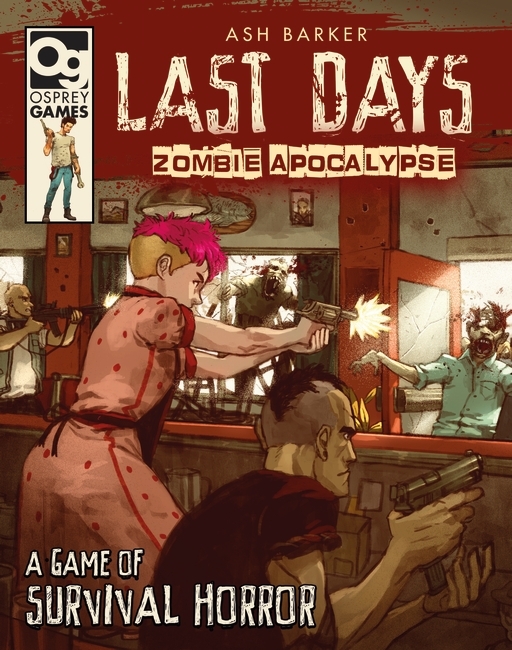 Ash Barker's skirmish wargame of survival horror sees players try to survive from day-to-day, scavenging in towns and cities and battling with rival gangs and the shambling hordes of undead. The game can be played by multiple players, but the first supplement – Last Days: Zombie Apocalypse: Seasons – introduced rules for solo and cooperative player.
We've made these solo rules available as a free PDF that can be downloaded here – you will still need the core rulebook to play, but this will mean you can get right into the action even if you don't have your normal gaming buddies around!
Join author Ash Barker for a look at what you need to play!
Judge Dredd: The Cursed Earth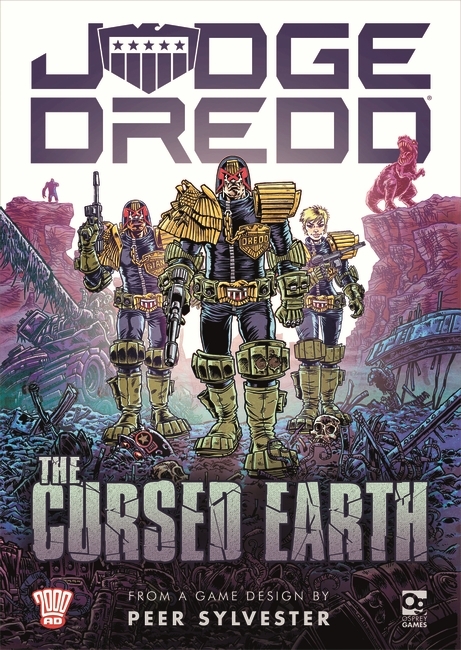 Featuring competitive, co-operative and solo player modes and specially commissioned artwork from Dredd artists Rufus Dayglo and Dan Cornwell, Judge Dredd: The Cursed Earth is an immersive sci-fi western in which players must lead a team of judges against dinosaurs, mutants, and the Cursed Earth itself to hunt down a dangerous man who has fled the city, before a gang of criminals can get to him first. As they scour the wastelands, the team will encounter a host of classic 2000 ADcharacters that will push their resources and abilities to their limits.
Check out this review from Zee Garcia at The Dice Tower
Zona Alfa: Salvage and Survival in the Exclusion Zone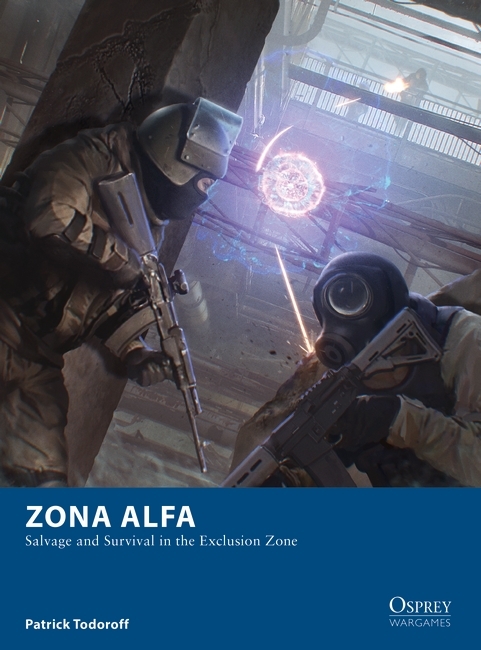 Head into the Exclusion Zone with Zona Alfa, a skirmish rules set that sees players scavenging and exploring in a near-future, post-apocalyptic Eastern European setting.
Author Patrick Todoroff has created a free downloadable set of solo rules that players can use if they want to venture into the Zone alone – download it here if you think you'll be able to survive it!
Check out this Zona Alfa battle report from Guerilla Miniatures Games
Burrows & Badgers: A Skirmish Game of Anthropomorphic Animals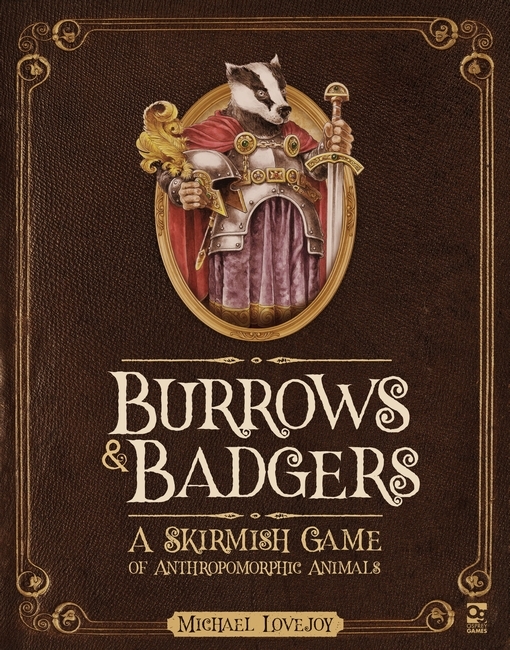 Burrows & Badgers is a tabletop skirmish game set in the ancient real of Northymbra, a kingdom where mice, badgers, toads and other animals wear armour, wield swords, and cast magic spells.
Lead your warband from battle to battle, and uphold the name of your faction, whether you stand with Reinert's Royalists, the Freebeasts of the Fox Families, or simply for your own glory or survival.
Author Michael Lovejoy has put together a set of free downloadable solo rules for the game, and you can also find a wide range of fantastically sculpted miniatures to purchase from his website.