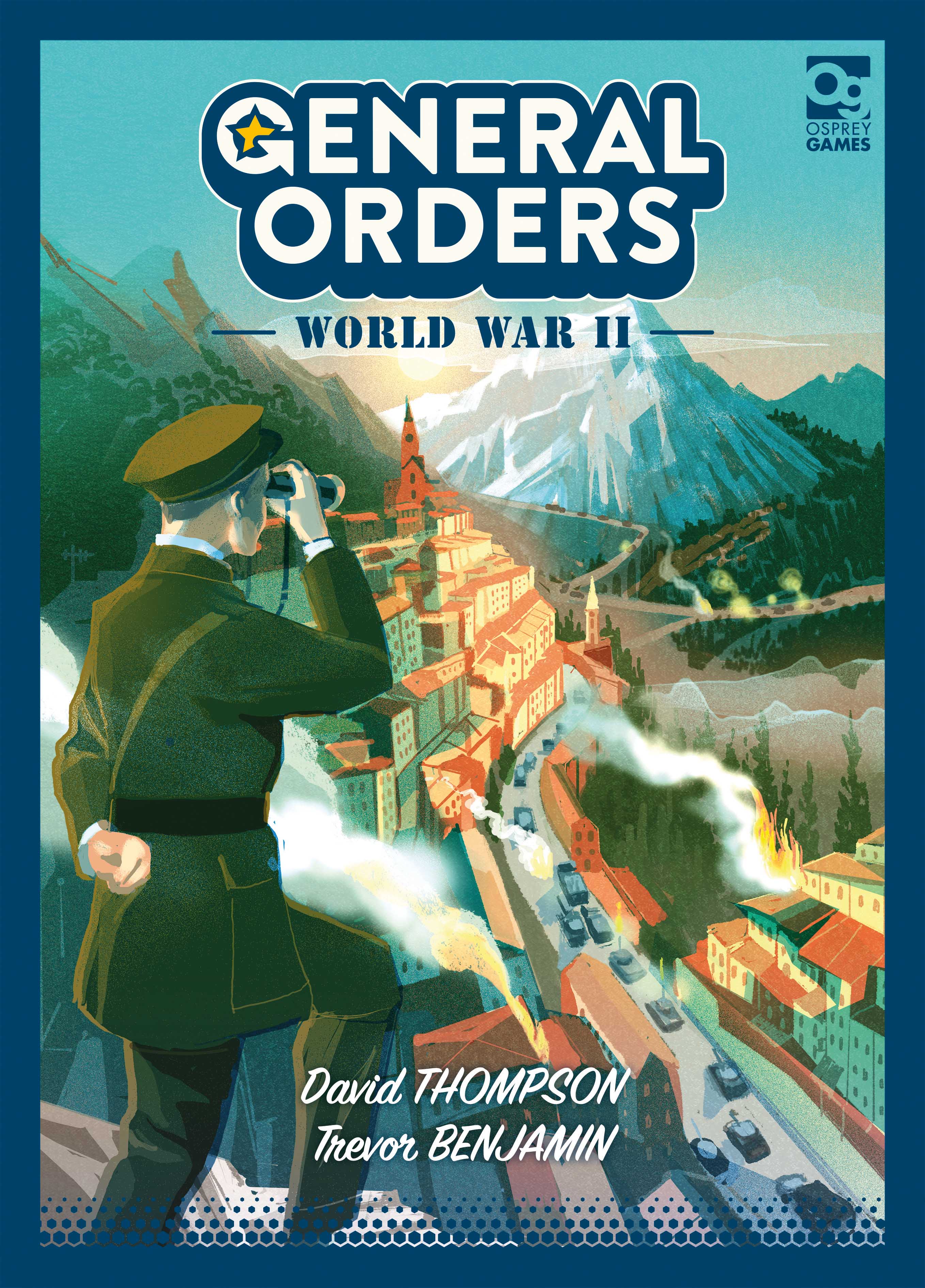 GENERAL ORDERS: WORLD WAR II
Designed by David Thompson & Trevor Benjamin
Illustrated by Alex Green
"We're extremely excited about General Orders. It's a game where we really wanted to do something completely new — to leverage the ideas and concepts in worker placement games to drive the action in a war-themed game. The end result is something we're very proud of, a tight, tense, quick-playing hybrid game that fuses different genres into something fresh and exciting."
- David Thompson & Trevor Benjamin
Take command of Axis and Allied troops at the height of World War II in the first ever worker-placement wargame, brought to you by the designers of the Undaunted series.
General Orders: World War II pits competing commanders against each other in a tug of war for control over a crucial Second World War battlefield, either in the mountains of Italy or the islands of the Pacific. Players strive to seize crucial strategic assets that unlock special abilities, and prevent their opponents doing the same. Balance the desire to gain these advantages with the need to secure supply lines, ward off aerial assault and artillery barrages, and protect your vulnerable headquarters, in this compact and elegant two-player game.
From critically acclaimed design duo David Thompson and Trevor Benjamin, General Orders: WWII  combines the dynamic tactical gameplay of a traditional wargame with the cut-throat decision-making of worker-placement games.
Ages: 14+
Time: 30 minutes
Number of players: 2
Components: 1 double-sided game board, 32 playing cards, 80+ wooden pieces, dice and tokens
**************************
**************************
*****************************
General Orders: World War II is out now in the UK and will be out in the US October 31st.
Check out the first design diary from David Thompson about the Alpine board,
and watch this space for another one coming soon all about the Pacific board...