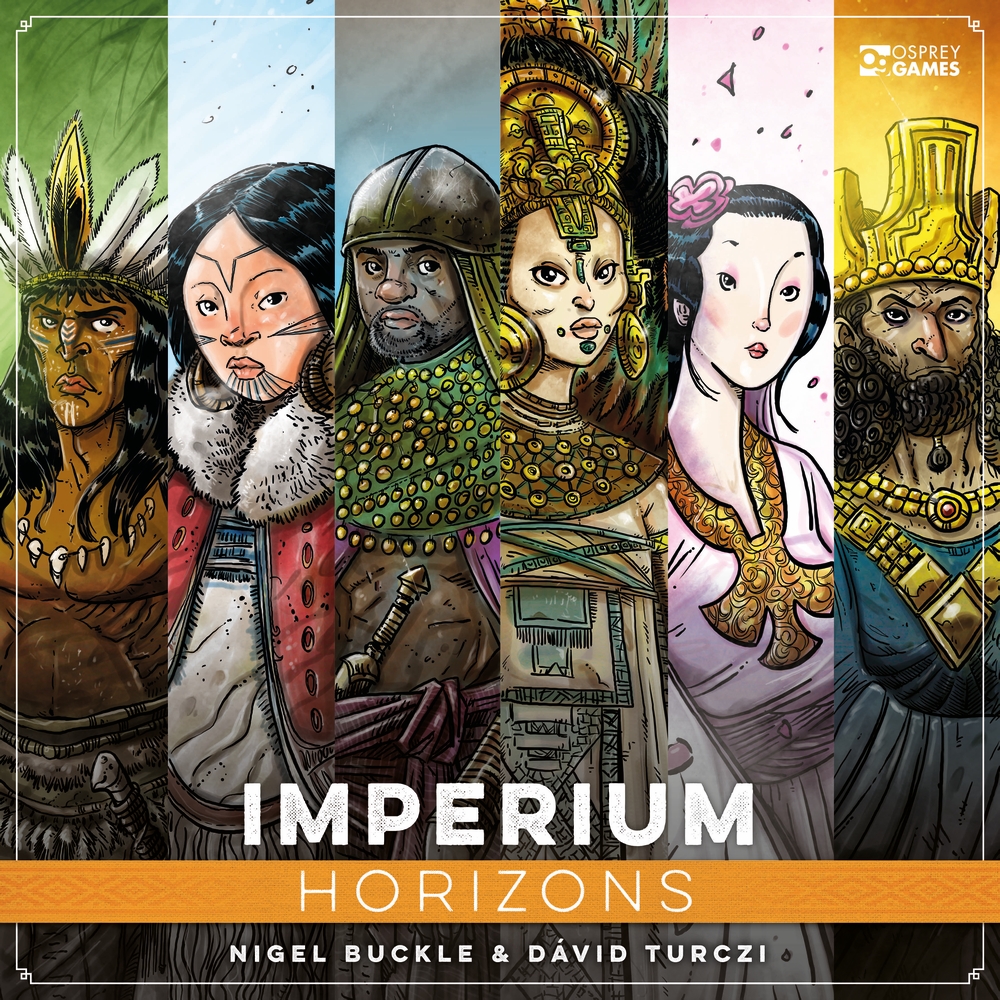 As round two of the Head-To-Head continues, it's time to announce Imperium: Horizons' very exciting, final new civilisation...
Welcome to the Imperium: Horizons Head-To-Head. Over the next week we'll be announcing the game's remaining eight all-new civilisations. Each day there'll be another civilisation reveal alongside a sneak peek at some of their incredible art by Mihajlo "The Mico" Dimitrievski. That civilisation will be paired up against one of the civilisations we revealed when first announcing Horizons last year: Taino, Inuit, Aksumites, Mayans, Tang & Sassanids.
Then YOU get to vote on which civilisation in each match-up you think would win against the other, and the winners will continue into quarter-finals, semi-finals, finals - until finally the reigning champion of Imperium: Horizons is decided by you.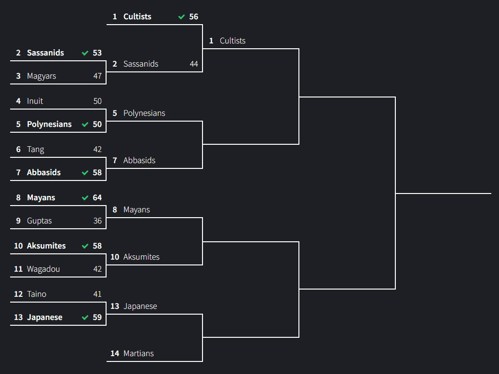 Yesterday, the Cultists became our first round two winner. Today, the Japanese civilisation is competing for a spot in round three against the final new civilisation of Imperium: Horizons.
Last but not least, we're proud to present - The Martians.
********************************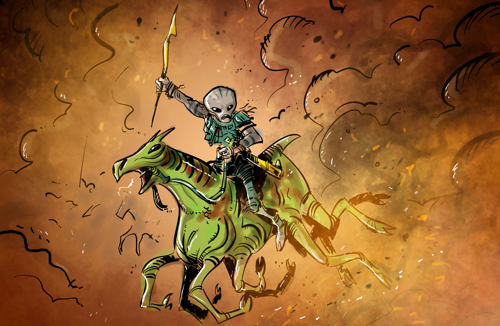 THE MARTIANS


The other fictional civilisation, the Martians have left their dying planet in a hurry in an attempt
to migrate to Earth and integrate with the humans. This deck plays very differently,
starting with Alien, an Empire state, with the choice to eventually Go Native, a Barbarian state.
Along the way, you will hand out powerful gadgets to other civilisations by playing
Sharing our Secrets. Will you find a land to call home before your crashed ship's reactor goes critical?
********************************
Imperium: Horizons, designed by Nigel Buckle & Dávid Turczi,
is out 8th February 2024. Pre-order now.
Explore the series with Imperium: Classics and Imperium: Legends.
That's the end of our civilisation announcements for Imperium: Horizons,
but the Head-To-Head continues over next week to determine your #1 civilisation!
And remember our in-depth civilisation blogs start 17th October.