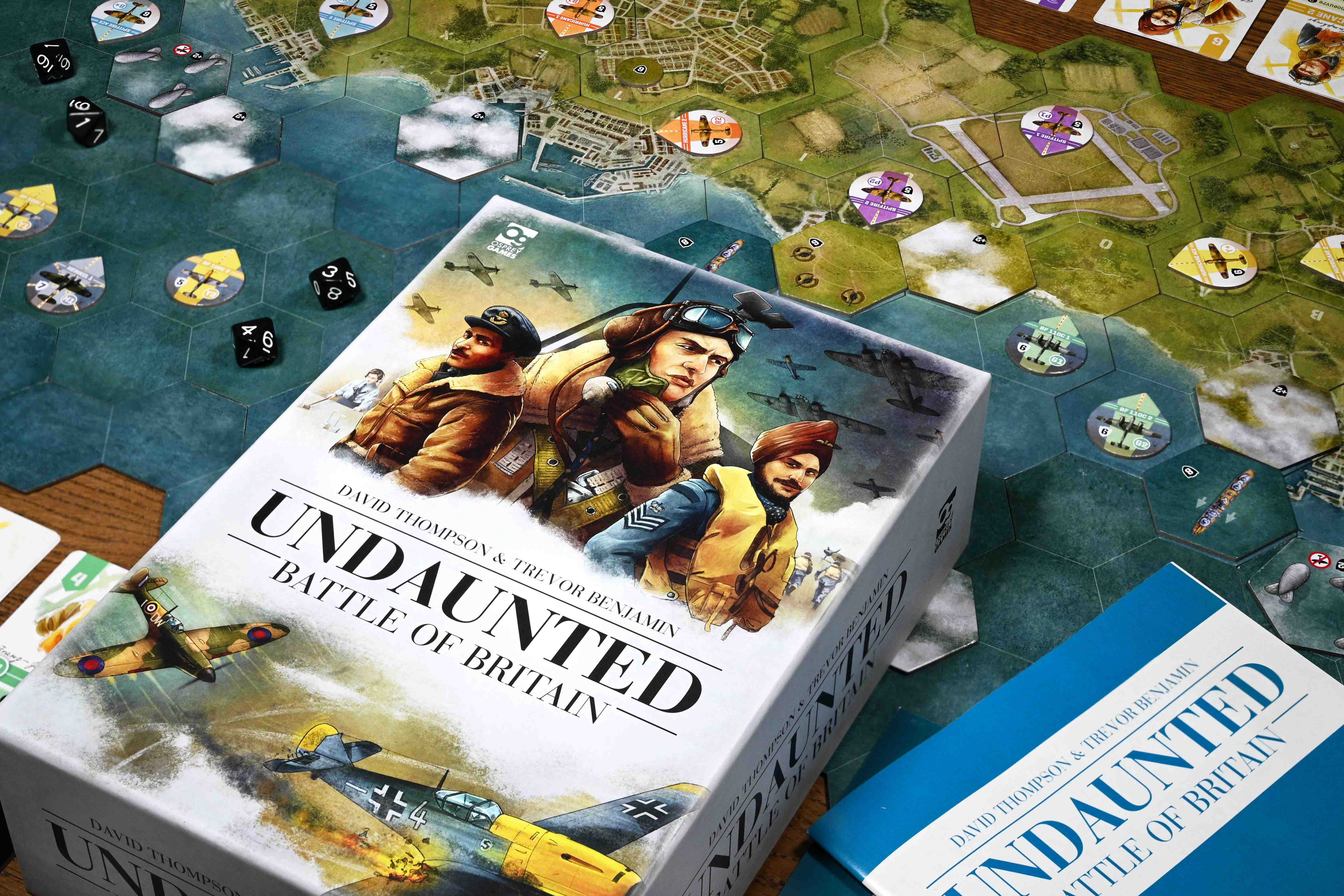 It's here! Undaunted is ready to take to the skies with Battle of Britain, out now in the UK and US. Read on to find tutorials, playthroughs, reviews and more...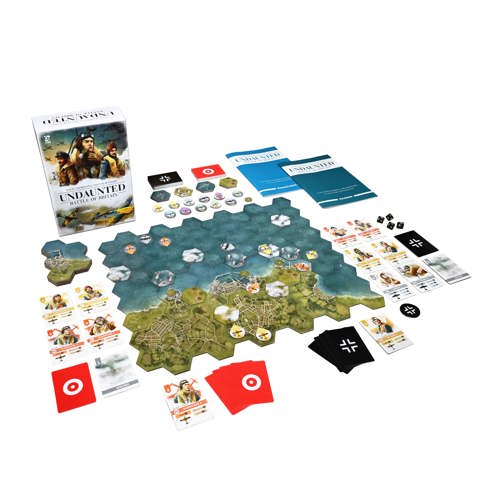 The RAF faces the Luftwaffe in this two-player deckbuilding game of aerial WWII combat.
Summer, 1940. The German war machine has rolled across the continent in less than a year, crushing all before it. Britain is all that stands in the way of German victory in Europe.
Command the pilots of the battle-tested Luftwaffe, looking to extinguish all resistance and pave the way to invasion, or the resourceful and determined RAF opposing them at every turn.
Undaunted: Battle of Britain is a standalone game in the Undaunted series, adapting the core gameplay of the previous games to recreate the dynamic dogfighting of aerial combat.
Maintain cohesion between your pilots, evade anti-aircraft artillery, and leverage
talented aces to win the battle for the skies!
Ages: 14+
Players: 2
Playing Time: 45-60 minutes
Contents: 116 cards, 31 large map tiles, 4 dice, 58 tokens, scenario booklet
********
Join Candice Harris and learn how to play Undaunted: Battle of Britain!
********
And check out the game's first scenario in this Gaming Rules! gameplay video...
********
"Maybe my favourite airplane fighting game"
- Tom Vasel, The Dice Tower
******** 
Undaunted: Battle of Britain is available now in the US and UK.