First up, we have a just released set of amazing figures from model makers Stalingrad: Set 3520 "German POWs". I say amazing because it contains 10 - yes 10 - figures all in resin, some with the finer parts of their bodies and uniforms rendered in photo etch parts! This is a pretty big set for a pack of resin soldiers; previously the figures S-3521 thru till S-3530 were only available singularly. This set brings them together at a reduced price. So great news for us!
These soldiers are ferrying to the rear of the Russian lines to an uncertain fate at the hands of their red army captors. These poor souls would look great with Stalingrad's other set of Red Army Soldiers we looked at in May. They looked to be celebrating by having a drink and cleaning their boots on a swastika! You can see the look of disdain on the faces of some of these troops and the lack of uniformity in their clothing. This dishevelled look and body language really does suit the set's theme, and I cannot wait to see them in the flesh. You can get them directly from the distributor of your choice or at Stalingrad's site: www.stalingrad.diorama.ru
Next in our weekly roundup is the new release of the second type of Aircraft kit in 1/48th from Chinese model maker Great Wall Hobby. The website for this company is often hard to find and often down, but there is a reliable source for these kits in Airbrushes.com who will be stocking this kit when it comes on the market in late July. Although it is early news yet and no one has seen the plastic, we have some CAD drawings and the rather impressive box art to go by.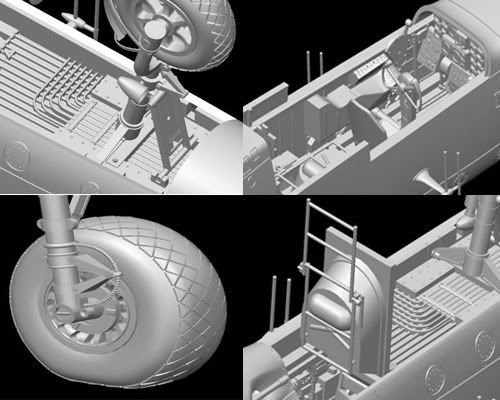 Great Wall is the same company who brought us the Fw 189A2 &A1 nightfighter kit which we will be reviewing next week. So if the Fw 189 and if their track record of impressive armour releases (by their sister company Lionroar) is anything to go by we are in for a good kit – fingers crossed!!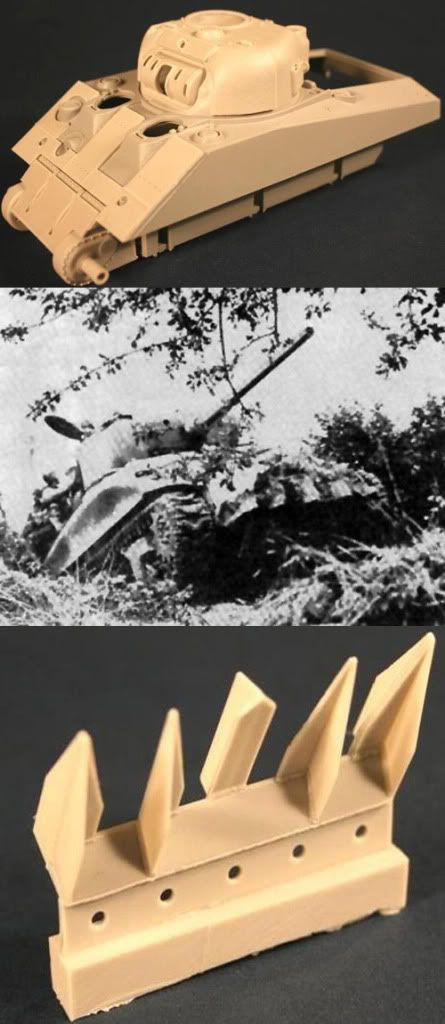 Next we have a diorama add on from PanzerArt, a model company that makes great little add ons for armoured fighting vehicles and soft skins, mostly from WWII but they do cover all eras. We previewed some of their works in The Modelling News in April. This month PanzerArt have given us such things as the upgrade to the up-armoured Sherman M4 tank and some nice British "Prong Devices" to fit to the front of said Sherman. These were used most famously in the battle of the Bocage in France just after the invasion of Europe to try and re-take it from the Nazis.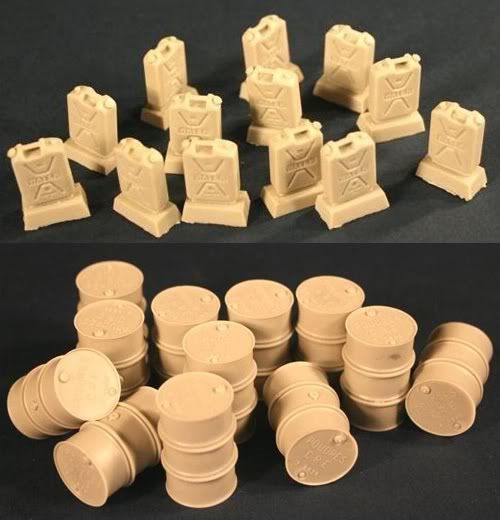 What invasion can work out without fuel? Well PanzerArt have that covered as well – they have supplied some French resin drums of 44 gal size for your diorama (complete with French writing on the tops) to sit next to said Sherman with attached "Prong devices!" Panzer art also have your modern British vehicles covered for accessories this month – they have some smaller 210 canisters on their release list as well. Check out their full range of interesting add-ons at their site here.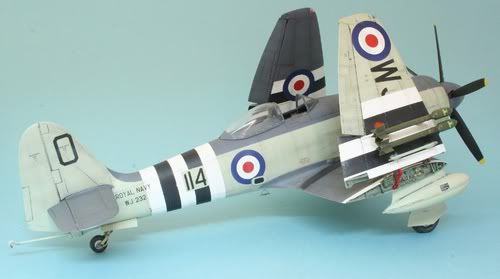 Last and definitely not the least for all of you aircraft lovers out there is the new re-issue by Fisher Models of the USA of their famously well put together Sea Fury fighter release in 1/32 scale this week. Anyone who has seen this release can tell you of the amazing quality of the kit (and how it leaves the HobbyCraft kit in the freezing cold in quality) you almost felt sorry for the opposition as the pictures of the updated Centaurus engines and exhausts became available.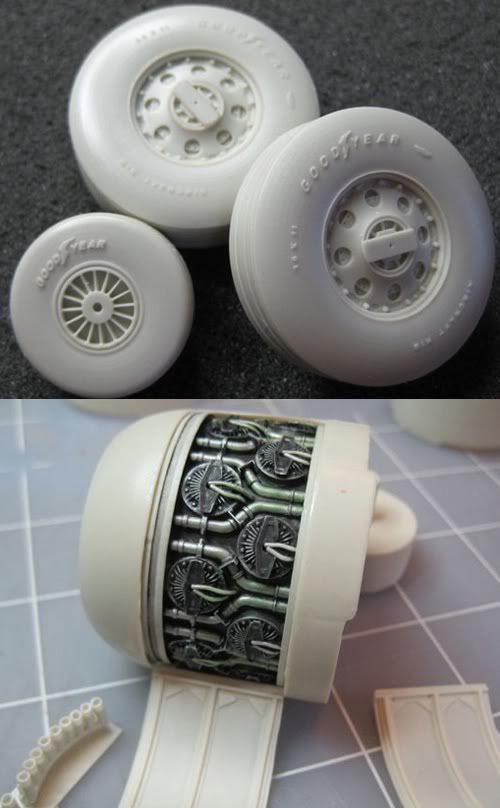 The re-issued Sea Fury kit has metal landing gear, a clear cast resin canopy, posable flaps, and ailerons as well as removable engine covers. Also on this kit are four different marking choices and a full payload of rockets, fuel tanks and bombs. Roy Sutherland, the famous proprietor of BarracudaCals has done a magnificent canopy for the aircraft. I know from first hand his work is excellent, so I have high hopes for this kit. The kits also ship with straight or folded wings – your choice! They are available now at the Fisher Website.
Until next week avid modellers, have fun modelling!
Adam Norenberg