First of all is the news of some more P-51 from ZOTZ from Mexico (never enough decals for this seeing people are buying multiples).
The decals cover two aircraft in 1/32 scale, both 78th fighter group planes from the airbase in Duxford in England that would have been escorting the "heavies" of the 8th Air Force into (and out) of their bombing raids against Nazi Occupied Europe. These "little Friends" as the bomber crews called them were seen as guardian angels to the bomber squadrons as they gave cover all of the way to and from the target, pretty much anywhere in The continent. Eli has two examples here to add to the other two sheets of P-51 decals we reviewed earlier this year in The Modelling News. Let's look at both of the planes pictured quickly.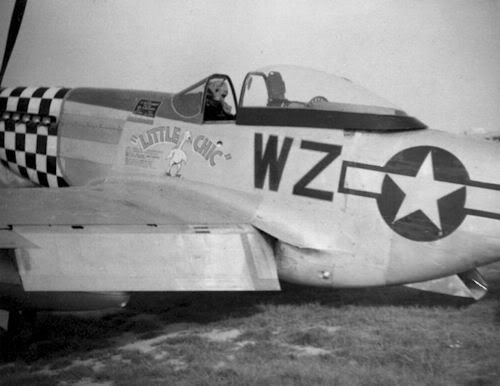 "Little Chic" WZ-X - P-51D-20NA s/n 44-72099 from the 84th FS 78th FG. This aircraft was assigned to 1st Lieutenant Warren Blodgett who scored four kills in the war. This Mustang was overall natural metal with a black rudder and a segmented black and white spinner. The antenna mast, windshield and canopy framing, wing elevator tips and vertical fairings were all black. Fitted with perforated breather plate and with a olive drab anti-glare panel this is a lovely example of a Duxford bird.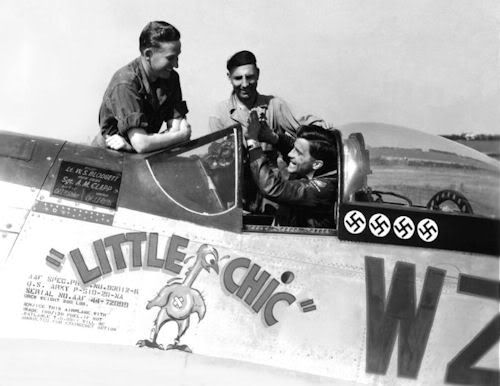 Next aircraft on this sheet is named "Big Dick" (which I am sure all of those gamblers out there will know is the craps call for double five) MX-U. It was a P-51D-20NA with serial number 44-64147 from the 82nd Fighter Squadron of the 78th Fighter Group. Aircraft assigned to Maj. Dick Hewitt. Officially credited with 4 air plus 4.3 ground victories. Hewitt became the CO of the 82nd FS. He survived the war having flown over 100 combat missions.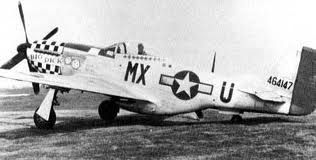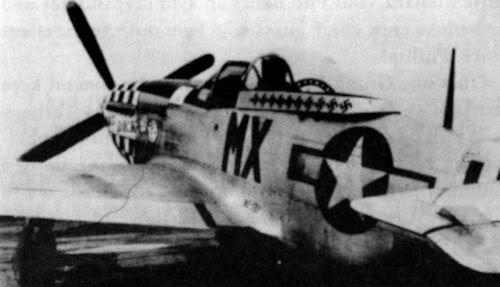 The aircraft had an overall natural metal finish, with a red rudder and black spinner segmented with white. Anti-glare panel was again Olive drab while the antenna mast was black. These decals should be available within a month; keep an eye out on the Zotz site. Also you should know that their Harrier decals are now out and shipping as well!
The next thing I thought would be of interest to y'all is a new modelling company bringing out a 1/48th F-5A Freedom Fighter. They are from Turkey and are called Tanmode.
Tanmodel has announced their intentions with the CAD images of their new kit of the Northrop F-5A Freedom Fighter. This kit will be released in 1/48th scale and looks to be a good rival to some of the far east companies who have released this aircraft as of late.
Close examination of this sheet shows it is kit no "2304" which hints at other types of kits. indeed, on the Tanmodel website, they mention the planning of a second kit in the works. Also the decals will be printed by Cartograf of Italy so the best of quality is assured there.
Markings on the decal sheet are for Philippine, Turkish and Norwegian examples, an interesting bunch of choices. Many countries flew this aircraft and so I suppose decal makers will be going nuts trying to keep up!
Tanmodel plan in their own words for "the most detailed" and "the most realistic" 1/48 scaled model kit put on market, using "the most advanced" software, with the "the most technological" mould production hardware. Well they have set the bar high, which is what we all want to see.
LZ Models have lets us in on some of their plans for the next few months. Not only are they planning some more of their excellent rail stock kits, the guys are also planning to do a model of the Panzer 38t battlefield repair tank. I cannot imagine this trying to pull a king tiger back to its own lines, can you?? A great subject though. LZ definitely have some interesting stuff planned.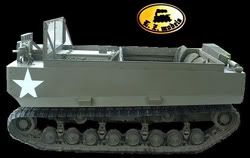 Like their Weasel tracked vehicle they have just brought out, I think they want to tread the road less travelled by the big guys. The ways in which they are doing it through excellent detail make their kits so interesting to me. The kits released this month are..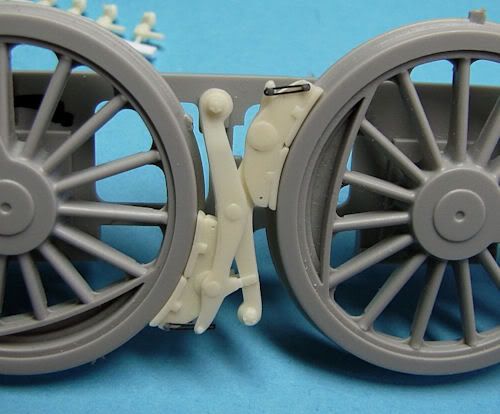 A 4th update set for BR86 locomotive - Double action cross brakes - contains 48 resin parts + 16 PE parts, and low-sided version of Russian 60t heavy flatbed - 222 resin parts, 152 PE parts + plastic parts and wires needed for assembly + decals for 3 various wagons.
LZ are working hard on test builds of 1/35 German SSy plattformwagen and 1/35 German Bergepanzer 38(t) Hetzer to make sure that both kits will be available as soon as possible.
Lastly from MRC something for you ship fans…The USS Iwo Jima LHD-7. A Wasp-Class, Amphibious Assault Ship in 1/350 scale – 29 inches of 1400 parts makes for some BUSY weekends over the winter that is fast approaching. The MRC kit promises a realistic flight deck, and hanger deck and well deck, a fully detailed bridge all in plastic and Photo-etch. I won't bore you with the blurb on the aircraft carrier itself, but I will give you a list of what the kit includes on the way of vehicles and helicopters and offensive weapons...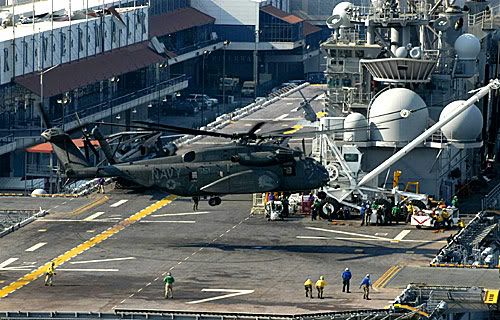 Helicopters 4 CH-46E Sea Knight helicopters 4 CH-53E Super Stallion helicopters 2 AH-1W Cobra gunships 2-SH-60B Sea Hawk helicopters Aircraft 4 MV-22 Ospreys – Books? 2 AV-8B Harrier VTOL fighters Landing Craft 2 LCAC assault Hovercraft 2 LCU landing craft "Yellow" Gear 10 Flight deck tow tractors 2 Flight deck cranes Armour/Personnel Carriers 2 M60 Patton tanks 2 M1 Abrams tanks 4 Humvee's 2 M198 towed artillery pieces 2 AAV7 "Amtrac's" Amphibious assault vehicles 2 LAV 8-wheel personnel carriers 2 Heavy trucks.
Keep on checking back here for more updates as they appear for all types of models and connected materials.
Till next week – have fun with your modelling!
Adam