After some eagle-eyed Osprey fans spotted Prince Harry serving drinks during the First World War some of our staff started wondering whether there were other time-travelling celebrities captured by our artwork.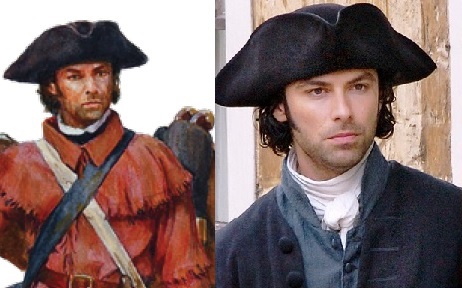 Well, it seems that Aidan Turner was so eager to get into character for Poldark that he zoomed back to the 18th century to gain some first hand experience!
The illustration is from the upcoming Warrior 176 – Patriot Militiamen in the American Revolution 1775-82, which comes out on 20 June 2015.