Giusepe Rava is one of our best artists, widely loved for his vibrant battlescenes and detailed colour plates.
Although a relatively recent addition to our pool of artists, he has contributed, or is in the process of contributing to, almost 30 Osprey titles. Here's to many more!
We'll have a special reveal of a some of his work later in the week, featuring a 'plate-in-progress' for a very exciting forthcoming title. But for now I wanted to draw your attention to another of Mr Rava's recent coups.
Giuseppe owns a website, where it is possible to buy some of his amazing colour plates. Recently, The Huffington Post did just that for their article 'Greece Revolts' covering the recent historic elections there.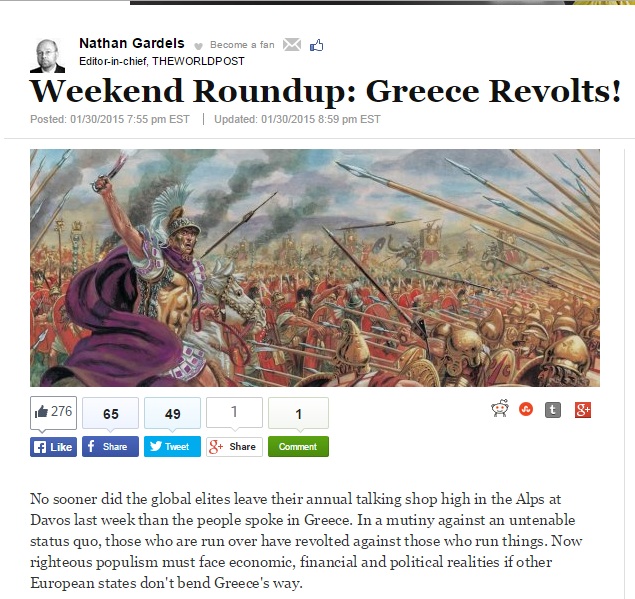 Check out the article with Giusepe's smart colour plate headling here.
Giuseppe's next book, MAA 'Armies of the Triple Alliance 1864-70' (authored by Gabriele Esposito) is out in March, be sure to check it out!
And don't forget to check out the artwork reveal later in the week!