During the Second World War the Focke-Wulf Fw 190 proved to be one of Germany's most effective fighters, seeing action across Europe and in North Africa. It was a popular aircraft amongst German pilots, but had they been at Bremen on the 1st of June, 1939, they may not have been so fond of it.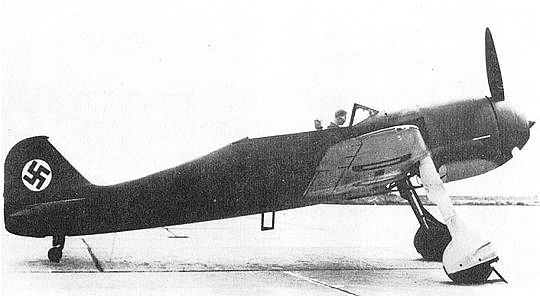 Exactly 76 years ago the first ever Fw 190 took flight, with Focke-Wulf's chief test pilot Hans Sander climbing into the cockpit of the Fw 190 V1. It could hardly be called a total success; exhaust fumes almost suffocated the pilot as the engine overheated, reaching a temperature of more than 130°F during the flight.
Want to know more? Osprey offer a number of titles looking at the Fw 190, including Aircraft of the Aces 6 – Focke-Wulf Fw 190 Aces of the Russian Front, Aircraft of the Aces 9 – Focke-Wulf Fw 190 Aces of the Western Front and Duel 39 – La–5F vs Fw 190.