Once again, it's time to reveal some of the incredible artwork featured in our upcoming titles. As always, we'll be taking a sneak peek at three plates, which today includes an exclusive look at our new Air Campaign series.
So, without further delay...
CAM 317: Operation Market-Garden 1944 (3) by Ken Ford
Illustrated by Graham Turner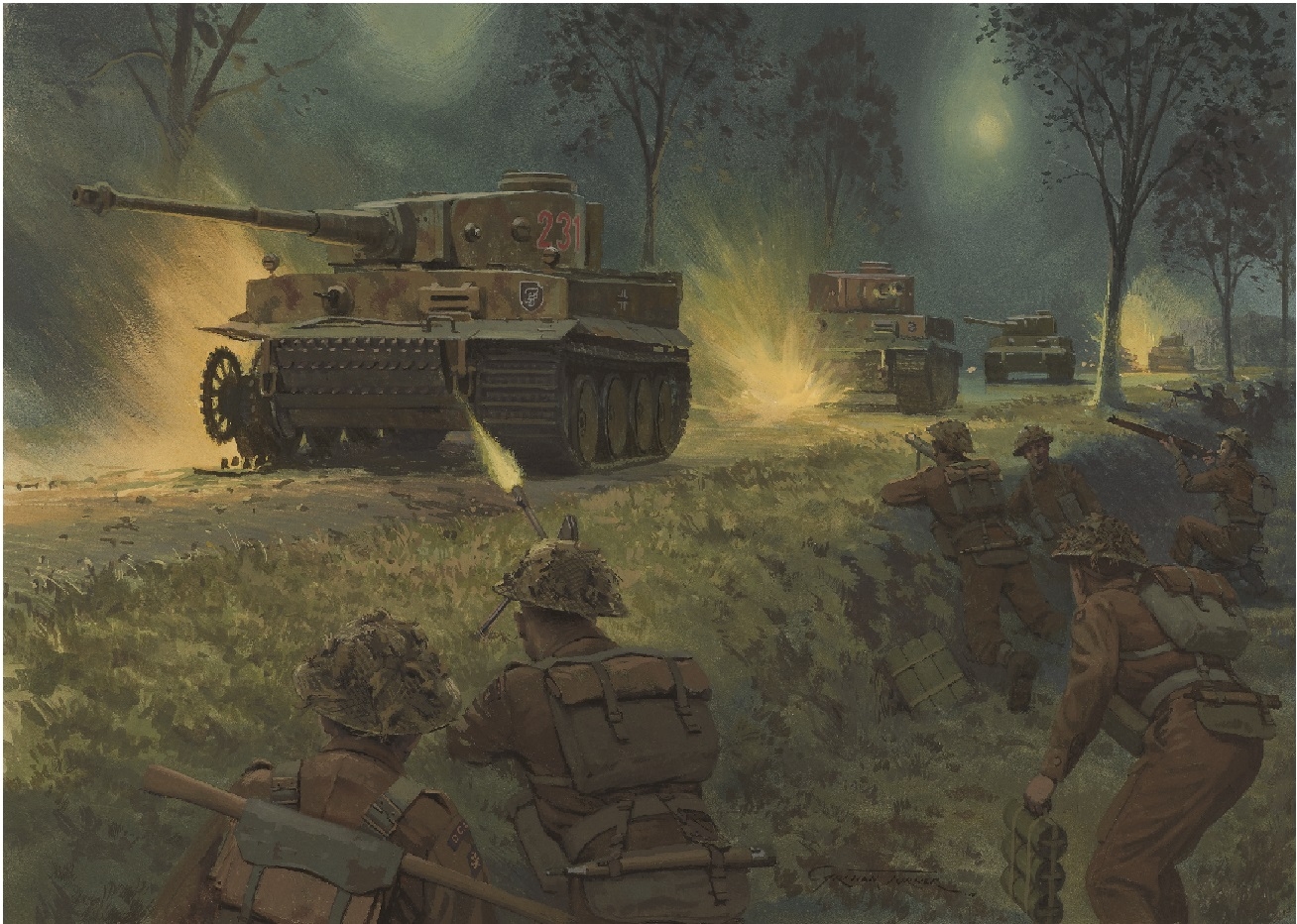 This first plate comes from the third part of our Operation Market-Garden series. In this particular piece of artwork, a column of Tiger tanks are engaged by troops of the 5th Duke of Cornwall's Light Infantry on the road between Nijmegen and Driel. Whilst bringing supplies to the Polish Brigade, Lt. Col. George Taylor decided to set a trap for the German tanks crossing the rear of his route in the direction of Elst.
This is definitely one of my favourite images of the month, as Graham Turner has captured the moment in such an atmospheric and dramatic way.
ELI 221: Roman Standards & Standard-Bearers (1) by Raffaele D'Amato
Illustrated by Peter Dennis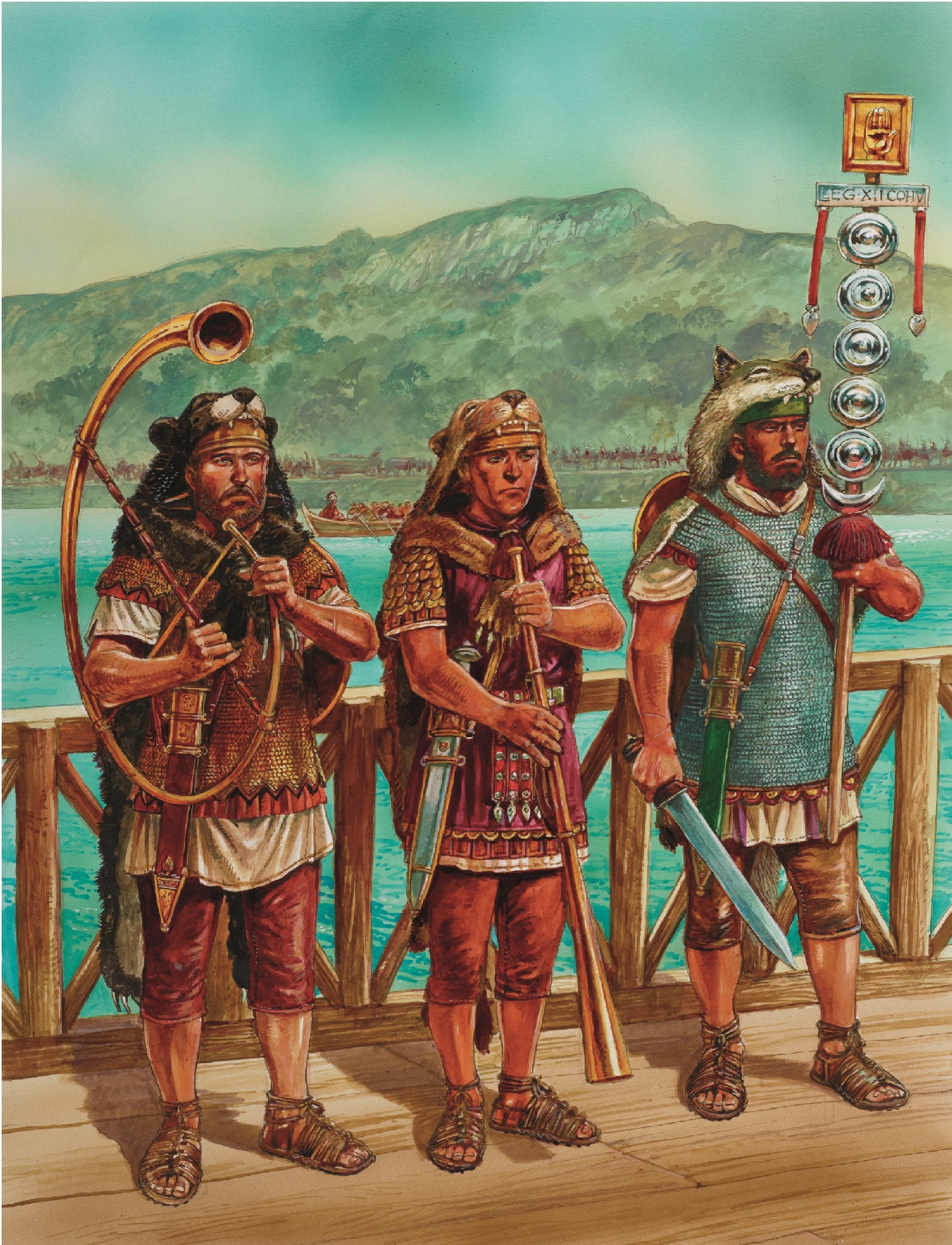 This second image is from the first part of our Roman Standards Elite series. In this image, three musicians from the Trajanic period are depicted. The first is a Legionary cornicen wearing a bear pelt over his bronze Imperial Italic helmet. The second is a trumpeter wearing a lioness pelt, whilst the third is a signifier who is wearing a wolf pelt.
Find more of these incredible pieces of artwork, and more on the standards and standard-bears in Elite 221, now available to pre-order.
ACM 2: Rabaul 1943–44 by Mark Lardas
Illustrated by Mark Postlethwaite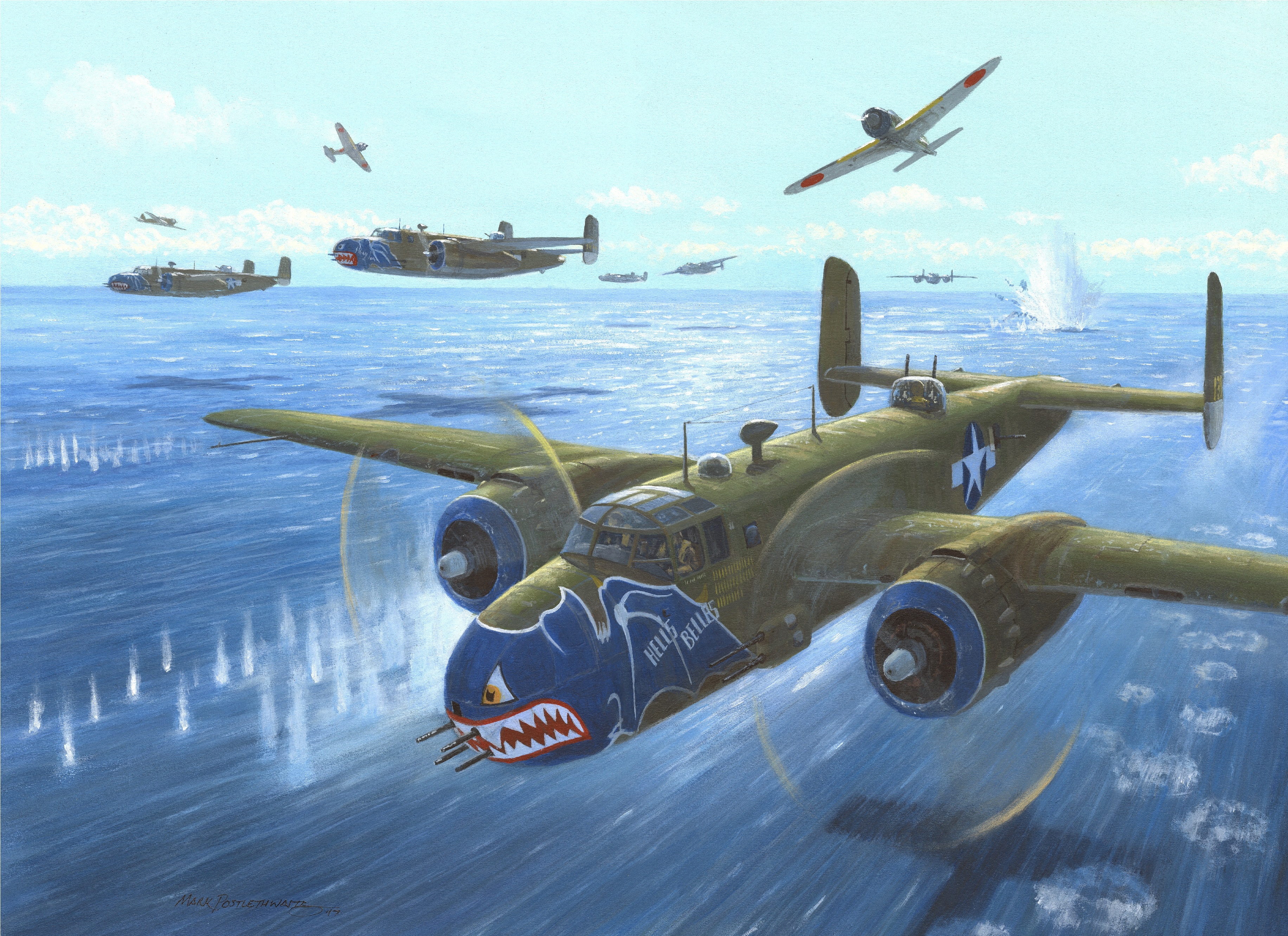 Our final plate today is from our brand new series, Air Campaign. We recently showcased ACM 1's cover on our Instagram, so I thought it would be a good idea to take a sneak peek at ACM 2: Rabaul 1943–44.
The plate here depicts the Fifth Air Force's follow-up strike on the Japanese airfield at Rabaul. Here, 50 B-25s, led by Lieutenant Colonel Clinton True, attack Tobera and Rap opo airfields. Following the attack on Rap opo, the three squadrons ran into a buzz-saw of Japanese fighters. This is another epic image, which immediately stood out to me when looking at January's artwork, with the B-25 flashing its teeth in the foreground as the Japanese attack from above.
These three titles, as well as the rest of our January 2018 books are now available to pre-order. To view our upcoming books click here. Don't forget to let us know in the comments which is your favourite plate!